November 13, 2015
11/13/15
Works by contemporary Dutch fashion designer Iris van Herpen are on view at the High Museum of Art in Atlanta. Hyperallergic explores the exhibition's "one-of-a-kind haute couture that combines traditional and futuristic methods of creation such as 3D printing." Iris van Herpen: Transforming Fashion features works from 2008 to 2015 displayed on custom mannequins.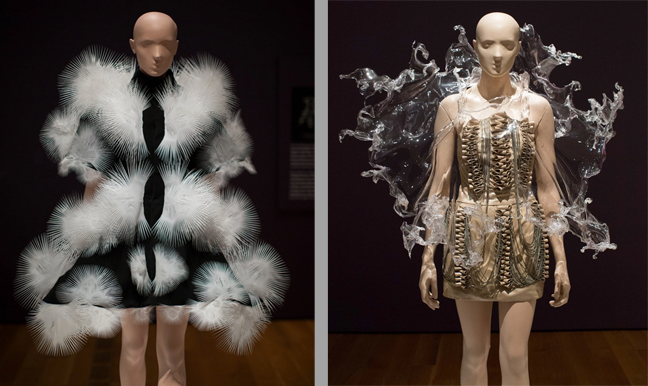 The Washington Post notes that her clothes have been worn by popular artists including Lady Gaga, Björk and Beyoncé. Iris van Herpen's designs range from garments made from magnetic fiber, to rubber ice crystals, to dresses that look electrified. One of her recent works—presented by actress Gwendoline Christie—integrated "a combination of hand- and robot-weaving."
Front Page Femmes
Brooklyn photographer and writer Julia Sherman heads the Salad Garden performance art stage at the Getty Center in Los Angeles. The stage features artists making salads and eating them on site.
Leading architect Jeanne Gang will design the expansion of the American Museum of Natural History. Gang plans to "improve visitor circulation and museum functionality, while tapping into the desire for exploration and discovery."
Andrea Geyer discusses her artist residency at MoMA.
New Hampshire-based abstract painter Lucy Mink Covello discusses her process and inspirations.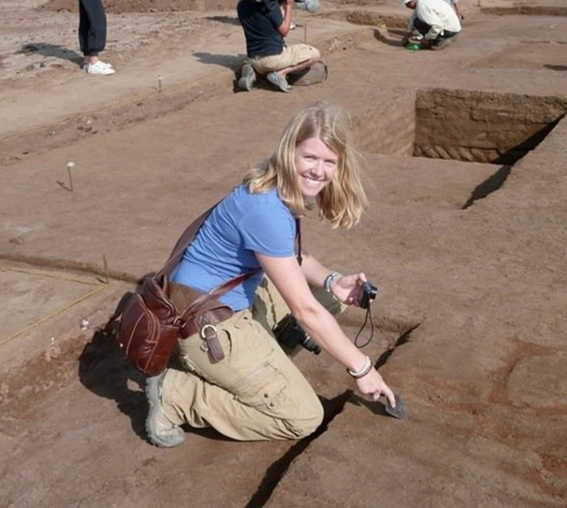 Anthropologist Sarah Parcak received a one million dollar award from TED for her use of satellite imagery to track antiquities looters.
Performance artist Marina Abramović is being sued by her former collaborator, German artist Ulay.
Juxtapoz highlights Berlin-based artist Isa Genzken's assemblage sculptures.
British powerhouse vocalist Adele tells The New York Times, "Everyone thinks I just disappeared, and I didn't. I just went back to real life, because I had to write an album about real life, because otherwise how can you be relatable?"
Famed choreographer Twyla Tharp celebrates 50 years of creating stage and screen productions.
Women still account for just 20 percent of all directors, writers, producers, editors and cinematographers working on the top-grossing films.
Grey's Anatomy actress Sara Ramirez discusses stereotypes, empathy, and activism in the arts.
The Waking the Feminists event at the Abbey Theatre drew 600 people together to call for equality for women in the arts.
NPR calls Ludmila Ulitskaya's recent book, The Big Green Tent, a "masterpiece of massive ambition."
Shows We Want to See

Hyperallergic reviews photographs and embroidery in Maggie Dunlap: Tender capturing the camaraderie of female friendship and focusing on historical imagery related to witchcraft and covens.
In The Visibility of Labor, Tsz Yan Ng's work reveals "the human subtext in objects so easily taken for granted as to render their makers largely invisible."
Although Winifred Knights died in obscurity at the age of 47, a new retrospective seven decades after Knights's death re-establishes her as a leader of 20th-century British art.