April 13, 2018
4/13/18
Artsy explores why San Antonio-based patrons Steven Alan Bennett and Dr. Elaine Melotti Schmidt founded the Bennett Prize, a biannual grant that will award funding to emerging women painters who live in the U.S. and work in a figurative realist style. Applications are due in September and the winner will receive $50,000 in unrestricted funds.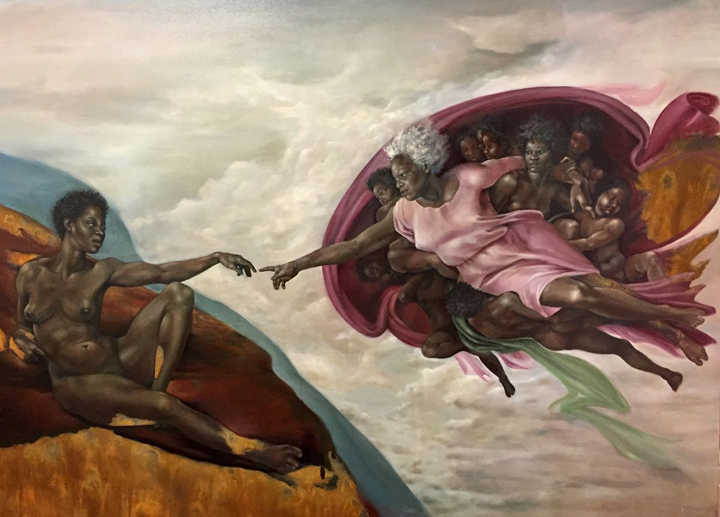 Figurative painter Natalie Frank discusses the prize and says, "Establishing new names, new routes, new protections [for women artists] feels more important than ever."
Front-Page Femmes
The Observer explores how digital platforms are becoming instrumental in the fight for gender parity in art museums, including the example of NMWA's #5womenartists campaign.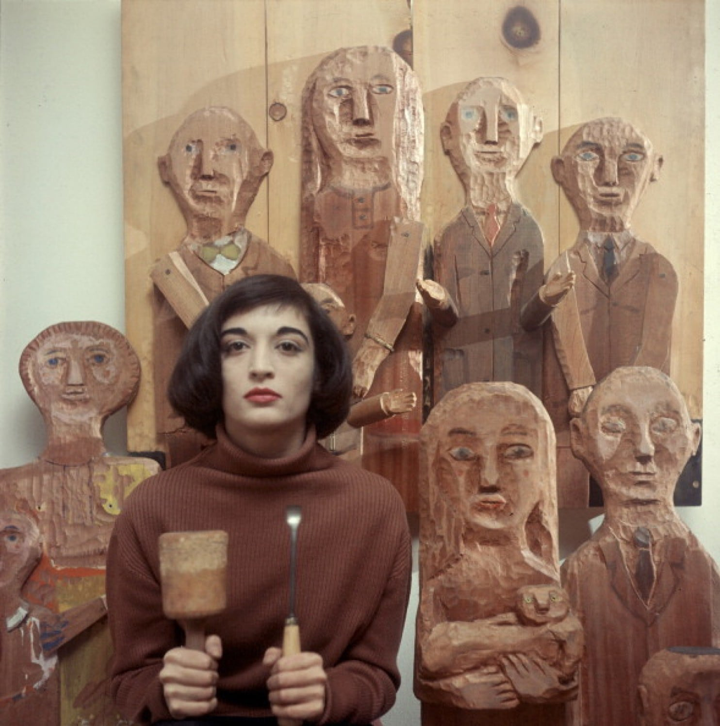 Sebastian Smee writes an article for the Washington Post titled "These women are some of America's greatest artists. Why don't they get the respect they deserve?"
"Throughout history women have been routinely devalued and overlooked, or relegated to a historical footnote," says NMWA Director Susan Fisher Sterling in regards to the Smithsonian Women's History Museum Act.
Brightest Young Things interviews Asha Elana Casey in her studio.
The New York Academy of Art honored artist Mickalene Thomas with a one-night-only all-women exhibition at the 23rd annual Tribeca Ball.
When she started working for National Geographic, Annie Griffiths was one of the institution's only female photographers.
"A poem of the right shape will hold a thousand truths. But it doesn't say any of them," said science fiction writer Ursula K. Le Guin.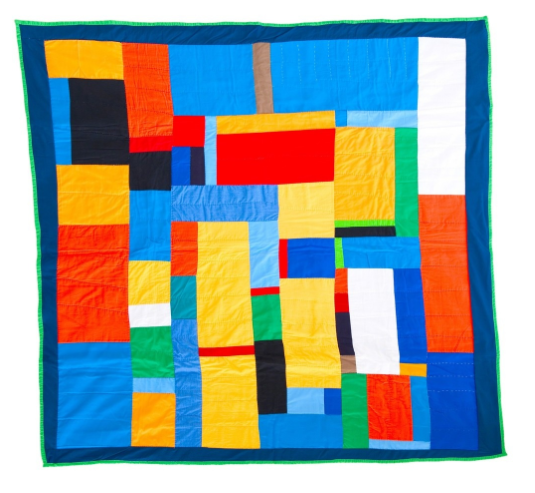 Once dismissed as "women's work," quilts made by women from Gee's Bend, now hang in major museums and "feel right at home next to great works of modern art."
Saxophonist and composer Roxy Coss talks about facing sexism as a woman in jazz.
The New Yorker calls Cardi B's debut album daring, provocative, and surprisingly traditional.
Twins Lisa-Kaindé Diaz and Naomi Diaz, known as the group Ibeyi, sing in French, English, Spanish, and Yoruba.
The Los Angeles Times profiles Glory Edim, founder of Well-Read Black Girl.
Actress Molly Ringwald revisits John Hughes's films and addresses how they reflect normalized sexism, racism, and sexual assault.
Shows We Want to See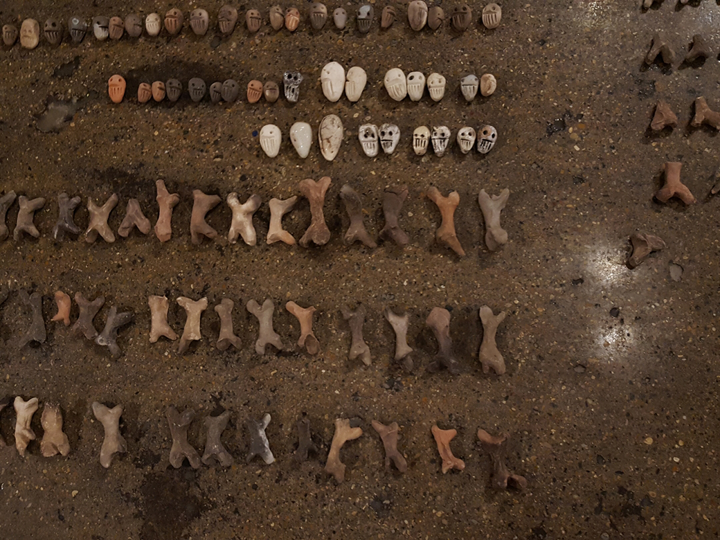 Hyperallergic writes, "Over the past 40 years Michele Oka Doner has been developing her own 'personal hieroglyphics' shaped out of clay to illustrate how language comes from nature." Doner's exhibition, Fluent in the Language of Dreams, is on view at Wasserman Projects in Detroit.
Standing Out, an annual exhibition organized by SMO Contemporary Arts, will feature the work of nine women artists who each explore women's mental health issues.
Hyperallergic characterizes the atmosphere of Nicole Eisenman's portraits of angry white men as "poisoned by a toxic masculinity that is not merely self-destructive but threatens to take us all down." Nicole Eisenman: Dark Light is on view at Susanne Vielmetter Los Angeles Projects.