April 5, 2019
4/5/19
As the Bauhaus turns 100, female members of the influential design school are finally getting their due with long belated attention paid to their important—and historically overlooked—contributions.
Curbed celebrates six trailblazing Bauhaus women, noting, "Now weaver Anni Albers can have a solo retrospective at the Tate Modern. Now Lucia Moholy's photographs can be treated as works of art in themselves, not, as documentation of other people's genius, as some of her more famous colleagues thought. But it took so long, and these stories remain so frustrating."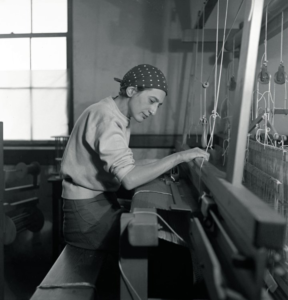 Front-Page Femmes
Harper's Bazaar interviews Judy Chicago on feminism, fame, and the renewed appreciation for her decades of work.
Washington, D.C.'s National Portrait Gallery has opened the exhibition Votes for Women: A Portrait of Persistence, the most comprehensive show ever on the fight for women's suffrage in the U.S.
Hyperallergic remembers Agnès Varda and her rich body of work, which "begs for deep and continual consideration."
Artnet looks at Brazil's surprisingly feminist art world, where women artists enjoy equal recognition and market value with their male peers.
The Washington Post reviews NMWA's current Ursula von Rydingsvard exhibition, The Contour of Feeling, hailing the artist's "remarkable body of work and courageous honesty."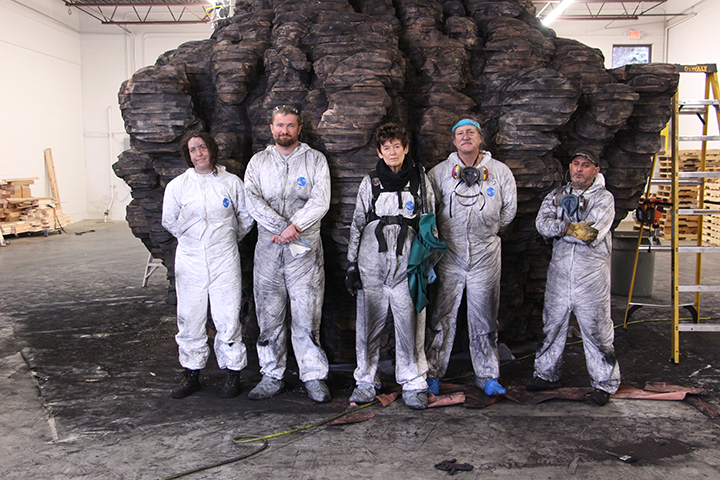 The Library of Congress has acquired 157 handwritten letters from Georgia O'Keeffe and her husband, Alfred Stieglitz.
Brandi Cheyenne Harper pens an essay for Design*Sponge on what it means to be a black artist in the design community.
Hyperallergic reviews Simone Fattal's first U.S. retrospective, Works and Days, on view at MoMA PS1, "a feminist expression of pure modernity from an ever-conflicted Beirut."
The life story of renowned poet and writer Maya Angelou is being developed into a one-woman Broadway show, set to debut in 2021.
Not long before the election of Chicago's first black woman mayor, The Cut interviewed Eve Ewing, poet, playwright, scholar, sociologist, and "Chicago's true mayor: a young, charismatic guardian of the city's possibility and spirit."
Shows We Want to See
At the Fabric Workshop and Museum in Philadelphia, Sonya Clark: Monumental Cloth, The Flag We Should Know spotlights the Confederate Flag of Truce—a cloth that brokered peace and represented the promise of reconciliation—and proposes it as a monumental alternative to the divisive Confederate Battle Flag. For the exhibition, Clark created 101 replicas of the Truce Flag, along with a massive replica ten times the size of the original.
Cassi Namoda's first solo exhibition in Los Angeles, The Day a Monkey is Destined to Die All Trees Become Slippery, is on view at François Ghebaly Gallery. "Like the exhibition's title, a folk saying in Namoda's birth country of Mozambique, the works in the show explore the mythologies and proverbs of daily life in East Africa from the perspective of a vibrant young storyteller."