April 8, 2016
4/8/16
In an artnet article on the most expensive living female artists in 2016, Cady Noland, Yayoi Kusama, and Cindy Sherman top the list.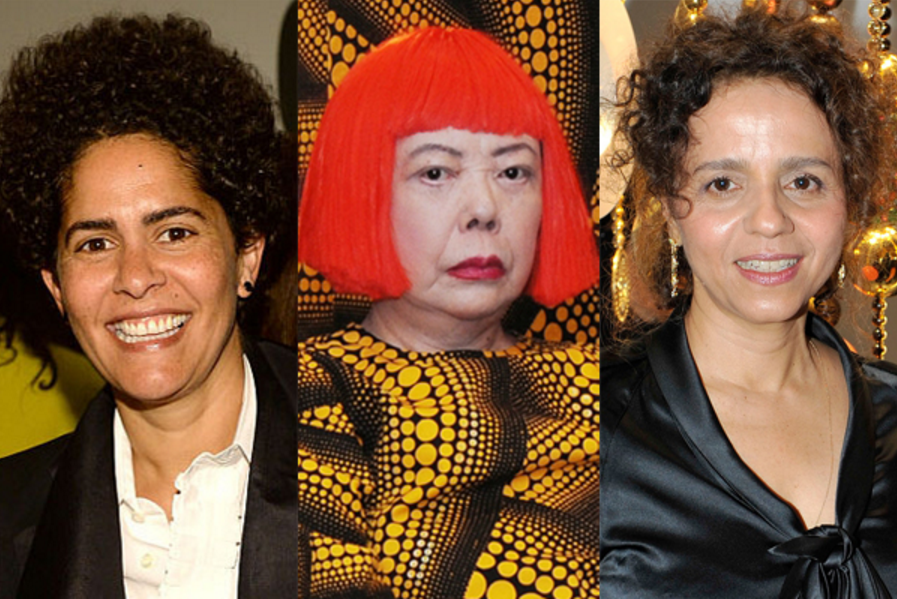 Other ranking women artists include South African painter Marlene Dumas, optical illusions master Bridget Riley, Ethiopian-born artist Julie Mehretu, and Brazilian painter Beatriz Milhazes—among others.
Front-Page Femmes
ArtInfo shares a video of Tania Bruguera's ten-hour voting session and discussion about immigration.
Illma Gore's provocative portrait of a naked Donald Trump, recently the subject of social media censorship, will be on view in London.
Inge Hardison, whose bronze sculptures immortalized black historical figures, innovators, and ordinary people, died on March 23 at age 102.
Susannah Worth's new body of work explores images of food and the significance of recording "culinary performances."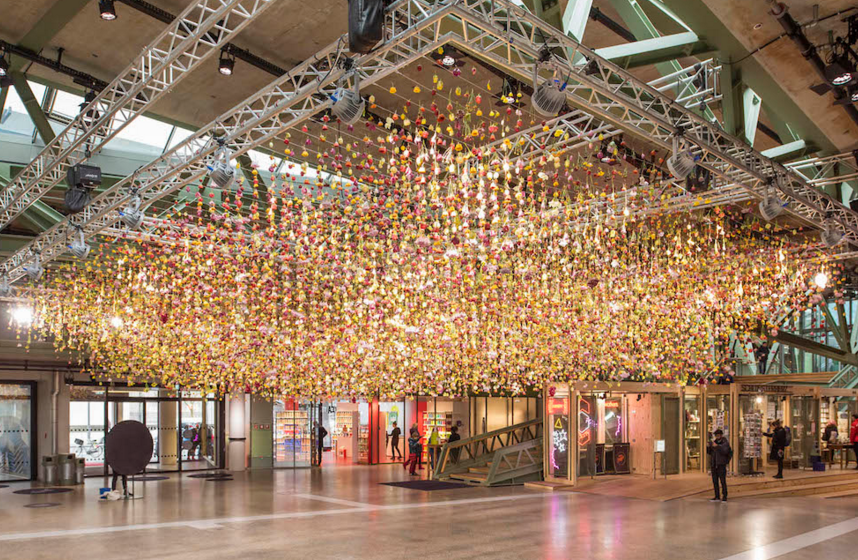 London-based artist Rebecca Louise Law's site-specific installation is a suspended garden comprising 30,000 flowers.
Sabina Ott reflects on the influences and processes behind her 8,000-cubic-foot foam mountain installation.
Women artists outnumber men by ten to four in the city-wide festival Glasgow International.
In her memoir, Syrian architect Marwa al-Sabouni imagines a future for her war-torn hometown of Homs.
ARTnews goes behind-the-scenes of Mary Weatherford's Los Angeles studio.
The Los Angeles Times explores Zaha Hadid's gender, ethnicity, and architectural legacy and ArtInfo lists 10 upcoming building projects that the architect worked on before her untimely death.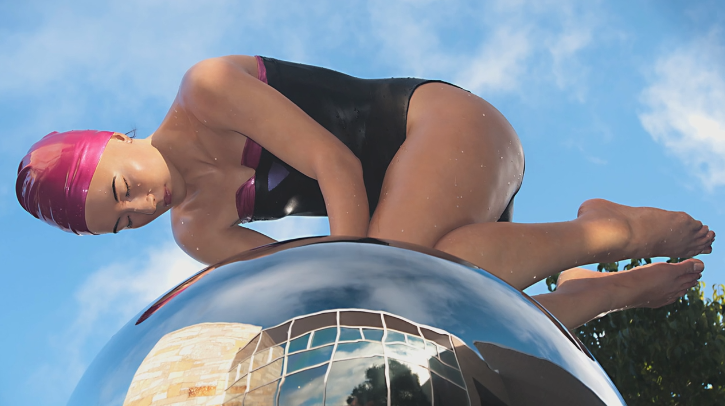 In a video, New York-based artist Carole Feurman discusses her hyper-realistic sculptures and artistic practice.
Aerialist turned improvisational performance artist Matilda Leyser discusses how motherhood led to greater creativity in her work.
The chair that author JK Rowling used to write the first two Harry Potter novels sold at auction for $394,000.
New Republic explores poet Adrienne Rich's feminist awakening through examining her never-before-published letters.
The new biography The Lady with the Borzoi: Blanche Knopf, Literary Tastemaker Extraordinaire argues that Blanche was the more important and influential of the Knopf publishers.
NPR interviews Full Frontal's Samantha Bee about finding stories, her feminist worldview, and how she feels liberated in her 40s.
Director and screenwriter Elaine May reflects on the public reception of the 1987 film Ishtar.
Rihanna talks about what it's like to be a role model.
Shows We Want to See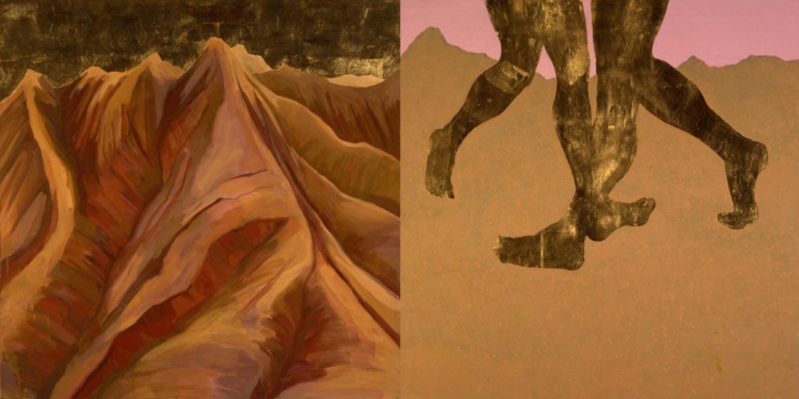 Smithsonian's National Museum of the American Indian hosts a retrospective of 81-year-old painter Kay WalkingStick featuring 75 works.
Chinese artist Cao Fei explores dystopic scenarios in her first solo exhibition in the U.S. at MoMA PS1.
While grieving her partner's death, Emma Levitt began knitting and piecing together her partner's old clothes—ultimately creating a 14-foot-high tapestry, In the Presence of Absence. The work is included in the exhibition Getting Real, which highlights catharsis in art-making.