December 2, 2016
12/2/16
Artsy writes, "Women working across arts professions make almost $20,000 less per year than men, before controlling for other factors."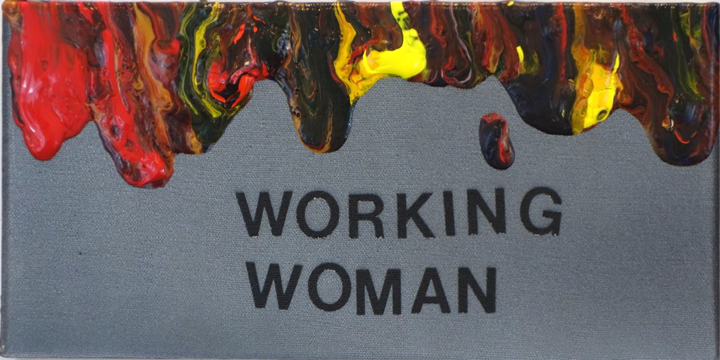 Artsy delves into the study published in the December 2016 issue of Social Currents. The survey of more than 33,000 people found that the "motherhood penalty" is not as prevalent in arts fields.
Front-Page Femmes
Elle interviews Fresh Talk speaker Emma Sulkowicz about her protest and performance art.
NO MAN'S LAND artist Helen Marten received the first Hepworth sculpture prize and is in the running for the Turner prize.
NPR highlights the Prado's first solo exhibition dedicated to a female artist—17th century Flemish painter Clara Peeters.
Hyperallergic shares Cecily Brown's works on paper and sketchbooks.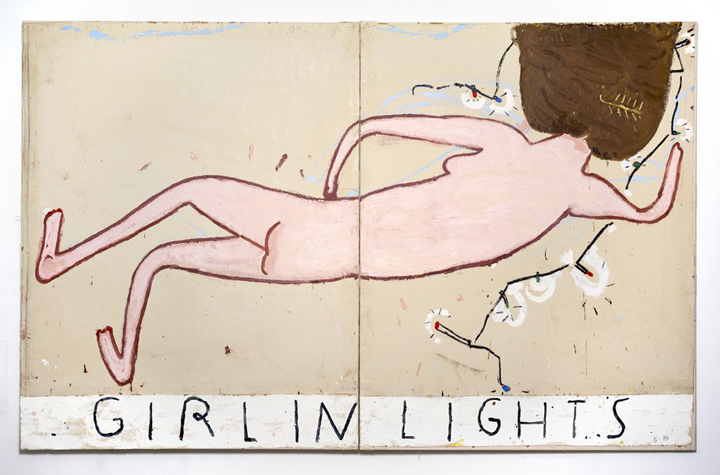 At the age of 83, artist Rose Wylie "is having something of an art world moment."
Guerrilla Girl Käthe Kollwitz says, "We are creative complainers, and our complaining has made a difference…we decided to give everyone a chance to complain."
In her first solo exhibition in Hong Kong, Mickalene Thomas says, "I wondered how I could…attack an art history that has never deemed black women important enough to put forth."
Shirin Neshat and Vivian Beer are among the selected artists for the 2016 United States Artists fellows.
Bridget Riley designed a semi-transparent painting-drawing for a first-floor window in The Hague's Gemeentemuseum.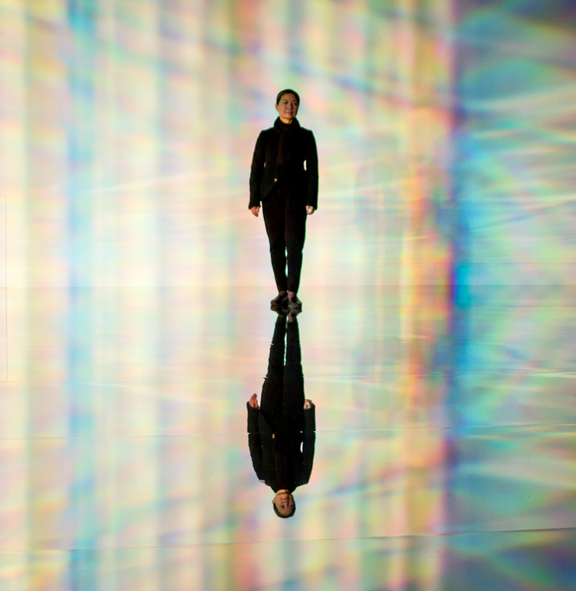 Kimsooja creates an immersive, shimmering installation that "harnesses pure color and light as essential materials."
Two Native American artists, Rebecca Nagle and Graci Horne, traveled to Standing Rock, North Dakota, to create a healing tent and address issues of sexual violence.
The Huffington Post shares Angela Fraleigh's work transforming the passive female muses of art history into subversive female characters.
The first art fair at Miami Art Week is Conception Art Fair—owned and produced exclusively by women.
artnet explores PULSE Miami Beach and writes, "Strong feminist statements are to be found at every turn."
Multidisciplinary artist Susan Goethel Campbell documented a year of weather in Detroit.
Justine Kurland publishes Highway Kind, a semi-autobiographical book that "pushes the limits of storytelling."
One Google Doodle celebrated Little Women author Louise May Alcott.
Shows We Want to See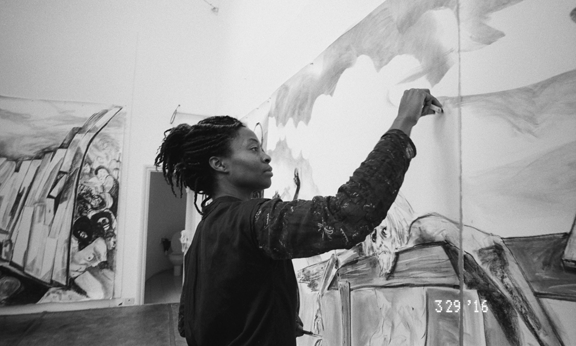 Kara Walker's exhibition The Ecstasy of St. Kara at the Cleveland Museum of Art "shakes even the heartiest of souls."
"How is it possible that I have never heard of this person?" asks one Hyperallergic writer when seeing photographer Kati Horna's retrospective at the Americas Society.
Frida Kahlo at The Dali features 15 paintings, seven drawings, and numerous personal photographs.
The Moscow Museum of Modern Art and the School of Contemporary Art showcases Sasha Biryulin's solo exhibition Just Love, Love, exploring the correlation between attractiveness and the significance of a man in today's world.