January 11, 2019
1/11/19
NPR profiles Asian-American women artists who are re-creating the food of their cultures in sculptural form, a way to pay tribute to their heritage and celebrate their identity.
Artists Stephanie Shih, Monyee Chau, and Annie Shen craft dumplings, sticky rice buns, pork belly slices, and bao sandwiches using plaster, paint, and porcelain. Of her work, Shih says, "I'm thinking about my younger self and what these images might mean to someone who feels that they have been deprived of having their own culture elevated."
Front-Page Femmes
Scientists discovered the blue pigment lapis lazuli in the teeth of a medieval female skeleton and have established she was likely a painter, contributing to the lavish illustrations of sacred texts.
Artprice released a list of the Top 20 Female Artists in the Global Art Market for 2018. Though the art market's gender gap still persists, data reveals that women artists under 40 are taking the secondary market by storm.
Art in America reviews Lisa Yuskavage's just-closed show Babie Brood, praising her technical brilliance and observing lowbrow inspirations.
Ruth Estévez has been named senior curator at large at Brandeis University's Rose Art Museum.
The Haus der Kunst in Munich has canceled two separate shows by women artists Joan Jonas and Adrian Piper. Painter Markus Lüpertz will replace them, leading many to criticize the move as a "return to the proven figures of the art world, who are primarily German and male."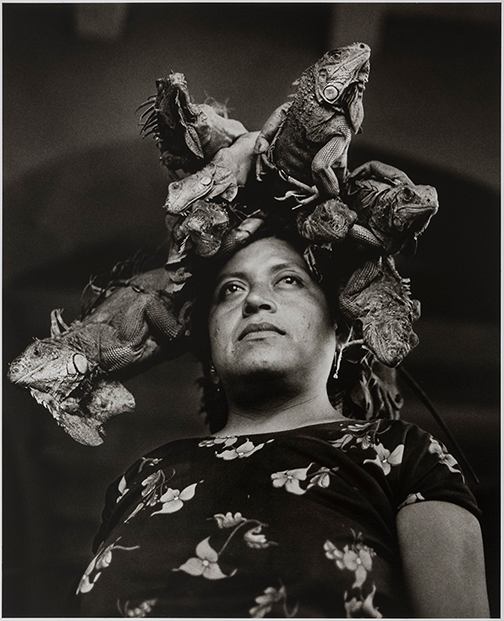 The New York Times profiles renowned Mexican photographer Graciela Iturbide in advance of her exhibition at the Museum of Fine Arts Boston, opening on January 19.
The art of Fahrelnissa Zeid graced Google's homepage on January 7, what would be her 118th birthday. She was one of the first Modernist female painters in Turkey.
Colossal profiles the latest collection from Amber Cowan, who is transforming discarded vintage glass into enchanting "sculptural paintings."
Art in America's list of the Best Photography Books of 2018 includes Janice Guy, Laia Abril, Deana Lawson, Klea McKenna, and Zanele Muholi.
Curator Carmen Hermo reflects on the late Sister Wendy Beckett.
Sotheby's has announced the full lineup of this year's Female Triumphant, a selection of masterworks by 14 female artists from the 16th to 19th centuries.
Shows We Want to See:
The "intimate, imperfect" Instagram photos of poet and writer Eileen Myles are the subject of an exhibition at Bridget Donahue in New York City. Back Room: Eileen Myles – poems presents snapshots captured on walks around lower Manhattan, scenes around Myles's apartment, and other bits of daily life. The show closes on January 13.
The McNay Art Museum in San Antonio will open Estampas Chicanas on January 17. The exhibition will present the works of women artists of the Chicano labor movement who were often overlooked and unheard. Pieces also depict other women in the movement, including labor leader Dolores Huerta and musician Lila Downs. Participating artists include Judy Baca, Patssi Valdez, Barbara Carrasco, Ester Hernandez, and Alma Lopez, among others.