January 12, 2018
1/12/18
The 2018 Golden Globe Awards celebrated women, awarding top prizes to women-centric films and shows including Three Billboards, Lady Bird, and Big Little Lies. Eight actresses invited activists from a range of fields as their plus-ones to direct attention to the Time's Up initiative. Oprah Winfrey made history as the first black woman to receive the Cecil B. Demille Award.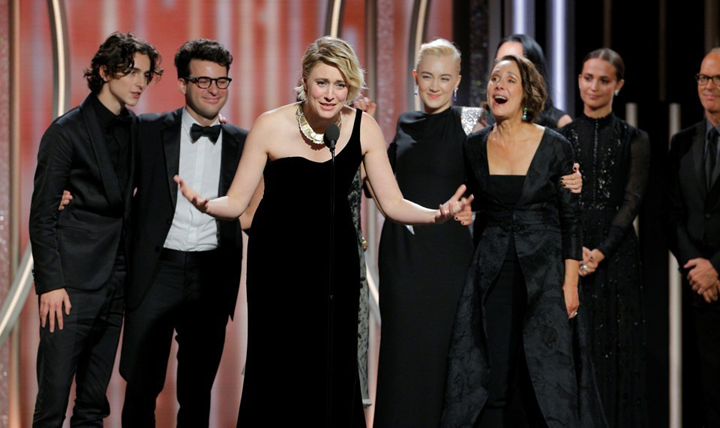 Among these many achievements, however, are more sobering statistics from San Diego State University's "Celluloid Ceiling" report. The analysis found that of the top 250 films of 2017, 88% had no women directors, 83% had no women writers, and 96% had no women cinematographers. The Atlantic delves into the report, #MeToo, and Time's Up in an article titled "The Brutal Math of Gender Inequality in Hollywood."
Front-Page Femmes
Amy Sherald's portrait of former first lady Michelle Obama will be unveiled on February 12 at the National Portrait Gallery in Washington, D.C.
Four Salvadoran women artists discuss their work amidst recent immigration news that could affect over 200,000 Salvadorans living in the U.S.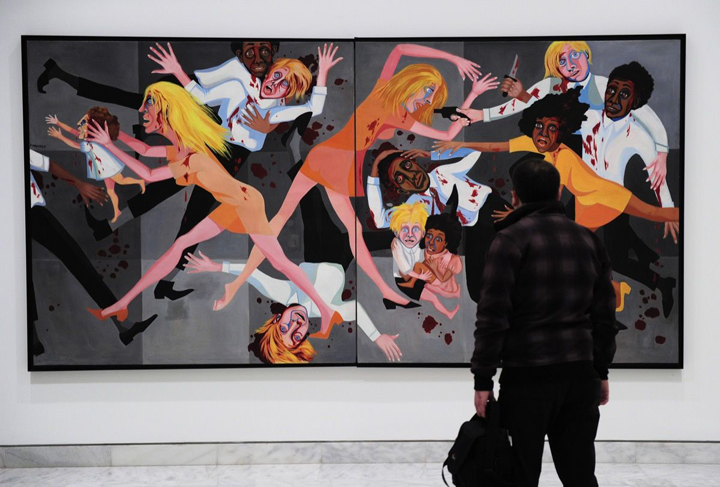 "The American People" paintings by Faith Ringgold are searing portraits of a racially divided America.
Venezuelan collector Patricia Phelps de Cisneros announced that her foundation will donate more than 200 artworks, by 91 artists from 22 countries, to six museums across the U.S., Latin America, and Europe.
Elizabeth Murray's canvases "bulge and ripple from the walls, fold over themselves at the corners, or comprise fractured and imperfectly interlocking shapes."
Cheryl Dunn's photographs of New York capture "aggression, freedom, protest, humor, resilience, the streets."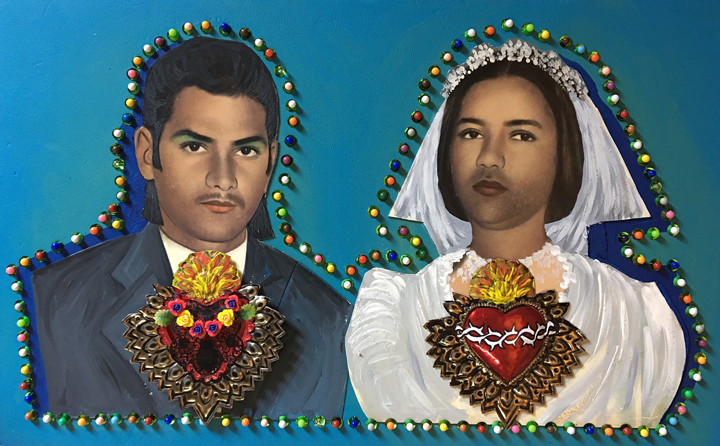 ARTnews features Brazilian artist Rosângela Rennó's symbolic works.
Mary Shelley's novel Frankenstein turns 100 years old.
A new wall sculpture by Rachel Whiteread—modeled on a suburban U.S. house—will be on view at the new U.S. Embassy in London.
Beijing-based artist Peng Wei paints Classical Chinese motifs on rice paper to create contemporary sculptures of human legs, shoes, and torsos.
The book Yayoi Kusama: From Here to Infinity focuses on Kusama's artwork, rather than her biography, to "expand children's perspectives on art and its role in our lives. "
The New Yorker explores whether or not the English-language translation of The Vegetarian is faithful to Korean writer Han Kang's original text.
Mary Beard's book Women & Power unpacks the way people think about female speech and power. NPR examines Beard's book, along with a fiction work by Naomi Alderman, to discuss when and how women have influence in public and private spheres.
Shows We Want to See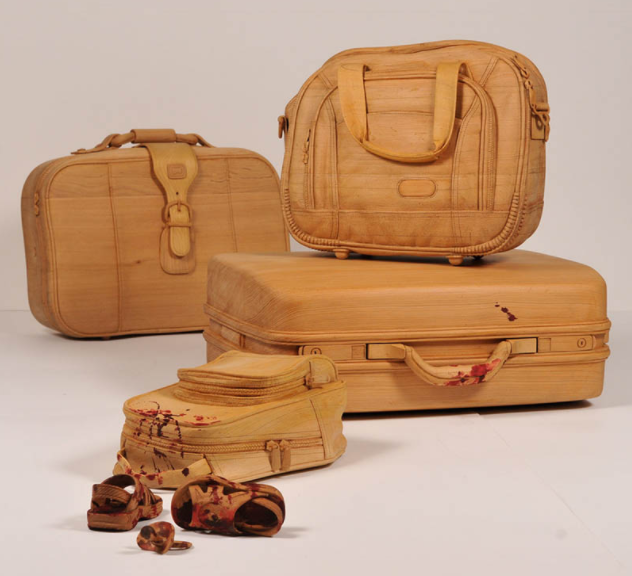 Seattle-based, Pakistan-born artist Humaira Abid's first solo exhibition is on view at the Bellevue Arts Museum. Searching for Home premieres never-before seen works, created following months of research and interviews with refugee women who have been resettled in both the Pacific Northwest and Pakistan.
Liz Glynn's Archaeology of Another Possible Future at MASS MoCA is a sculptural experience of sight, sensation, sound, and scent—stretching nearly the length of a football field.
The solo exhibition Elizabeth Catlett: Wake Up in Glory presents work from the artist's seven-decade career.