January 15, 2016
1/15/16
Artsy explores how and why women became the leading innovators in the field of video art.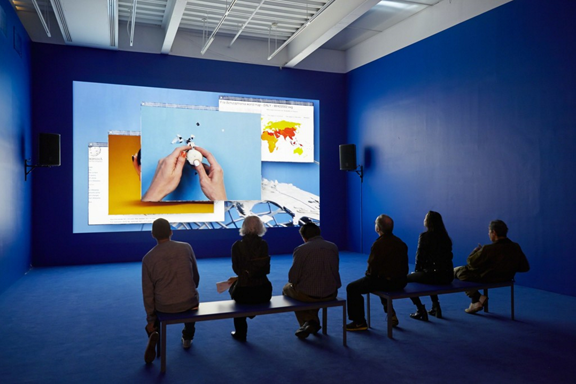 The beginning of video art, unlike traditional mediums, wasn't dominated by men. Artsy explores the "trailblazing legacy" of pioneering women artists including Hannah Wilke, Valie Export, Joan Jonas, Dara Birnbaum, Diana Thater, and Shirin Neshat.
Front-Page Femmes
One of the world's most powerful art dealers, Paula Cooper, discusses the New York art scene, working with living artists, and how female dealers "have never been considered as significant."
artnet shares a 2001 email exchange between David Bowie and Tracey Emin.
Catherine Opie discusses her diverse bodies of works with ArtInfo.
Retired public school teacher Elizabeth Verdow bequeathed $1.7 million to the Detroit Institute of Arts (DIA).
The United Kingdom's largest all-female street art jam, Femme Fierce, raises awareness about over 200 women artists.
Creative Capital announces Ahamefule J. Oluo, Eileen Myles, and Liz Glynn among the winners of its 2016 arts awards.
Based on fluid reservoirs extracted from cars, Valerie Snobeck's sculptures have been painstakingly re-created using blown and powdered glass.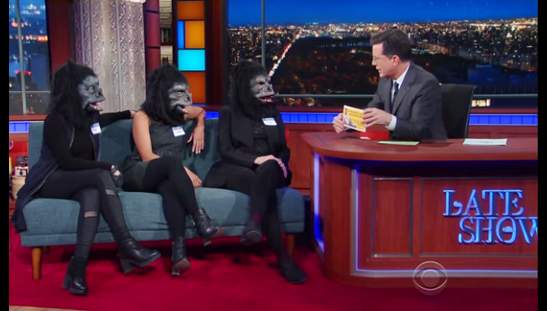 Three Guerrilla Girls appeared on The Late Show with Stephen Colbert, sharing that "a lot of people thought that [gender parity in art] was an issue in the '70s and the '80s and then it got solved, but it hasn't."
Tate Modern attempts to "redress the balance" between male and female artists by installing works by Phyllida Barlow and Louise Bourgeois for the Artist Rooms project.
MOCA Chief Curator Helen Molesworth rearranges the museum's permanent collection and contextualizes works by women artists within The Art of Our Time.
The Skidmore News shares six debut novels by women writers to read this winter.
The Los Angeles Times raves about Sandra Tsing Loh's play, The Madwoman in the Volvo.
Singing troupe A-Wa—made up of three sisters, Tair, Liron and Tagel Haim—revive ancient Yemeni songs.
#52FilmsByWomen challenges audiences to watch one film directed by a woman every week for a year.
Slate shares that three of the Best Picture nominees for the Academy Awards are women-centric films.
The percentage of women-directed films this year is the same as it was in 1998.
Shows We Want to See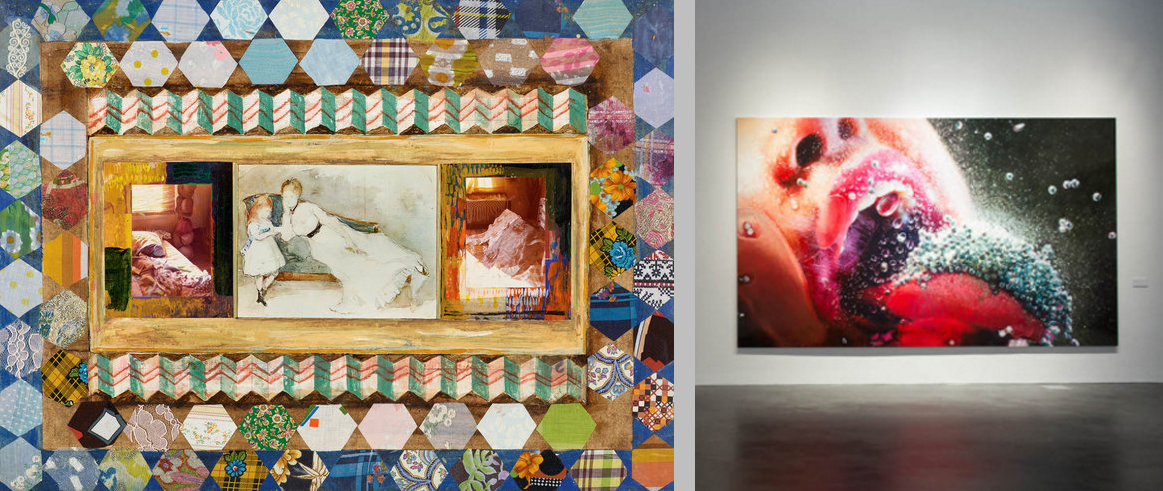 You Go, Girl! Celebrating Women Artists at the Heckscher Museum of Art reveals the "difficulties that female artists have faced and how they've adapted or triumphed over them."
Museum of Contemporary Art Denver's exhibition, Marilyn Minter: Pretty/Dirty, showcases visceral works that create "a visual pleasure that elevates and abstracts the familiar."
Photographs by Julia Margaret Cameron (1815–1879) are on view at the Science Museum in London. The Washington Post explores how Cameron created photos with "a lack of sharp focus and technical faults to evoke emotion and energy."