January 4, 2019
1/4/19
As a new exhibition of Frida Kahlo photographs opens in Australia, The Guardian dives into the commodification of her image, asking, "are we losing the artist under the kitsch?"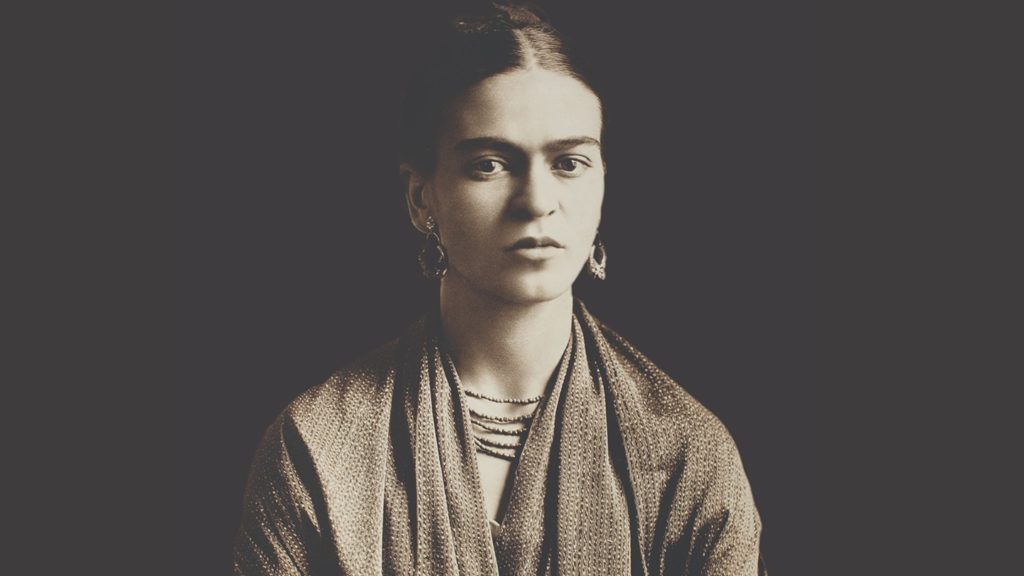 Makeup bags, candles, air fresheners, baby onesies, phone cases, earrings, pill boxes—Kahlo's face is now found on thousands of products, a symbol selling modern feminism. Would Kahlo be pleased by this? The article explores both sides and wonders "if this commodification of an artist's body has, or would ever, happen to a man?"
Front-Page Femmes
Hyperallergic interviews Faith Ringgold and explores the origins of her visual storytelling.
Artsy explores the performance work of Carolina Caycedo at the Huntington Library, Art Collections, and Botanical Gardens in California.
Her work engages with the injustices committed against people of color in the institution's history.
The Los Angeles Times profiles director Sophia Takal, who is bringing the female gaze to horror movies.
Judy Chicago, Tania Bruguera, and Deana Lawson are among the women featured on Elle's list of creative tastemakers who are shedding light on critical issues.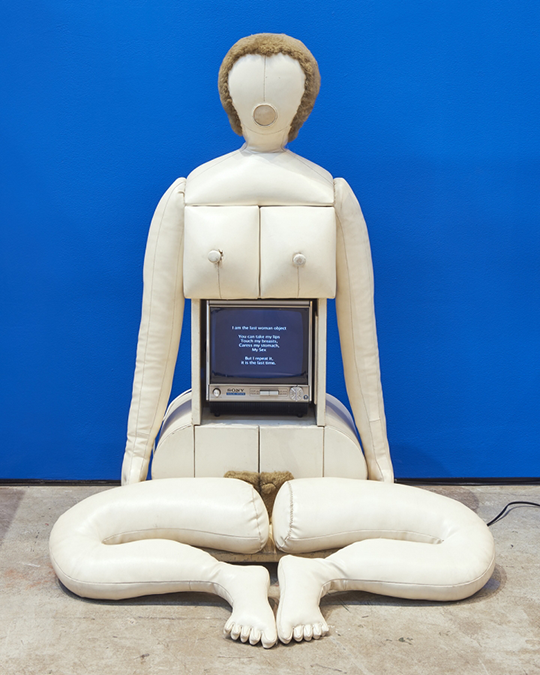 French pop artist Nicola L. has died at age 81. Throughout her prolific career, she "carved unexpected paths through acts of making."
A new biography on writer, artist, and "unlikely feminist icon" Eve Babitz is published. The Washington Post calls author Lili Anolik's portrayal of the provocateur's wild life a "swooning, sometimes madcap look at Babitz."
Get to know eight influential women artists from Germany who overcame personal and societal limitations to conquer the global art scene.
Buzzfeed explores how zine libraries highlight and preserve the stories of women of color and other marginalized voices.
Deborah Marrow, the recently retired leader of the Getty Foundation, reflects on her 35 years at the institution.
Artsy looks at the work of Hannah Wilke, who simultaneously found success and "critical dissatisfaction" using her own naked body as subject.
Muriel Miguel, a founder of the feminist Native American collective Spiderwomen Theater, is interviewed by the New York Times on the upcoming First Nations Dialogues New York/Lenapehoking, a gathering that aims to build lasting "institutional support for Indigenous performing arts worldwide."
Shows We Want to See
At Gallery Isabelle van den Eynde in Dubai, artist Hoda Tawakol's When the Dates Turn Red works to deconstruct gender stereotypes. The exhibition comprises hand-dyed and sewn textiles, sculptures, fabric collages, and works on paper that "mimic female cycles of life." The works are inspired by the 1970s feminist movement and her experiences growing up in France, Germany, and Egypt.
Empresses of China's Forbidden City at the Peabody Essex Museum in Salem, Massachusetts, tells the "little-known stories of how imperial women influenced court politics, art, and religion." The dramatic show contains portraits, silk court vests, festive headdresses, silk scroll paintings, and artifacts. Included among them are "200 rare loans from Beijing's Palace Museum, most of them visiting America for the first time."