July 1, 2016
7/1/16
ARTnews highlights Women of Abstract Expressionism at the Denver Art Museum. The exhibition features 52 paintings by 12 artists, including a painting by Judith Godwin on loan from the National Museum of Women in the Arts.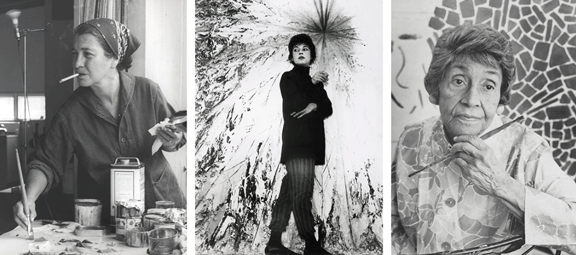 Artsy features a list of 11 female Abstract Expressionists from Joan Mitchell to Alma Thomas. The Huffington Post explores the long-held belief that "the painters experimenting with spontaneous, automatic or subconscious creativity were almost exclusively (white) male."
Front-Page Femmes
Allison Knowles, an 83-year-old Fluxus artist best known for Make a Salad, thinks about how people relate to commonplace objects.
The New Yorker explores Nan Goldin's career and "The Ballad of Sexual Dependency," a collection of 127 photographs.
Lithuanian artist Severija Inčirauskaitė-Kriaunevičienė uses cross-stitch embroidery on antique soldiers' helmets.
Toronto-based illustrator Ness Lee creates "joyously risqué" work.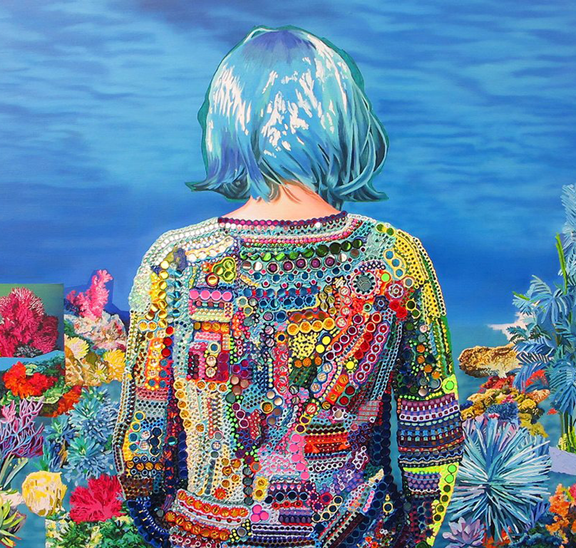 Alejandra Atarés paints portraits where her subjects' backs are turned, using the background to reference aspects of her sitters' lives.
Mixed-media artist and activist Saba Taj explores American Muslim identity and Islamophobia.
Karin Mamma Andersson explores historical conventions for shaping the female mind and body.
Mawuena Kattah created a 48-piece tiled frieze with the help of the Victoria and Albert Museum's ceramics studio and the charity Intoart.
Clara Drummond won the prestigious BP portrait award for her painting of fellow artist Kirsty Buchanan.
Milo Moiré was arrested in London for her "Mirror Box" performances.
Emma Sulkowicz, recipient of NOW's 2016 Woman of Courage award, carried a mattress around campus in protest of how the school handled her rape allegations.
artnet explores how Martha Rosler's "postcard novels" from the 1970s are still relevant today.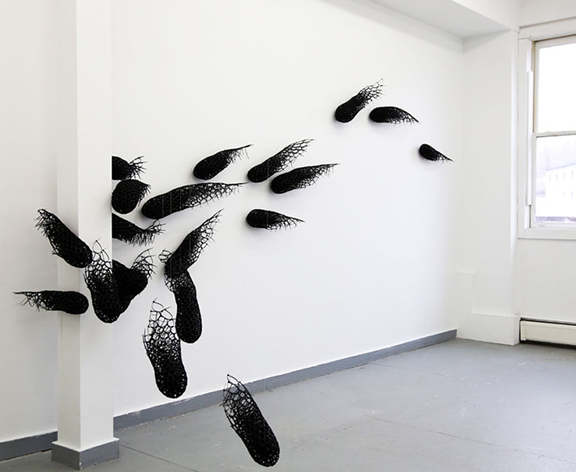 Korean artist Sui Park creates sea creatures from interlocked cable ties.
After working undercover as a teacher in North Korea, Suki Kim's investigative work was miscategorized as a memoir.
The New York Times writes, "Breaking the Glass Slipper: Where Are the Female Choreographers?"
Broadway singer Barbara Cook talks to NPR about her career and new memoir.
Sharon Signs To Cherry Red contains 45 songs showcases indie rock musicians who sang about motherhood, babies, and love.
Icelander Una Lorenzen's documentary, Yarn, explores how the traditional art form is undervalued.
The Innocents follows a French Red Cross doctor summoned to a convent to care for pregnant nuns.
Gone With the Wind actress Olivia de Havilland celebrates her 100th birthday.
Director Hannah Hauer-King discusses being a gay woman working in theatre and the need for greater representation.
Shows We Want to See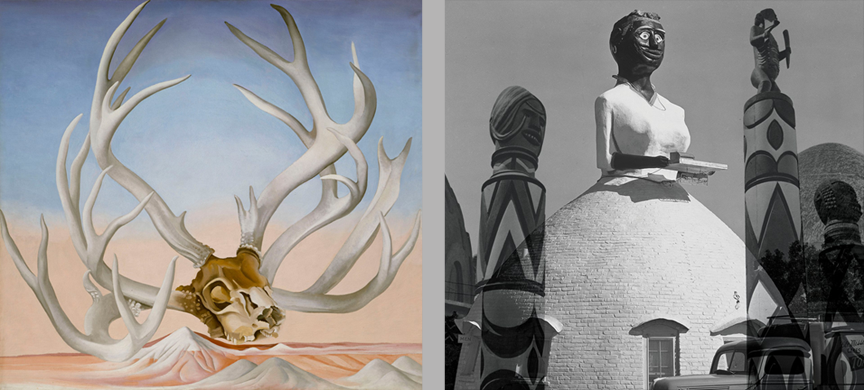 In anticipation of Tate Modern's Georgia O'Keeffe retrospective, the Guardian examines how the artist shaped feminine style. In another article delving into O'Keeffe's career, the Guardian says, "forget the morning glories and orificial irises," focusing instead on the artist's "far more humble" representations of a farmstead.
Simone Leigh's The Waiting Room at the New Museum presents an alternative vision of the U.S. healthcare system.
Istanbul Modern hosts Who's inside you?, İnci Eviner's retrospective consisting of paintings, drawings, videos, sculptures, and photography.