July 14, 2017
7/14/17
MoMA and WNYC Studios released the first episodes of the podcast A Piece of Work, hosted by Broad City star Abbi Jacobson. The podcast features Jacobson in conversation with museum curators and artists, as well as celebrity guests like Questlove, RuPaul, and Tavi Gevinson.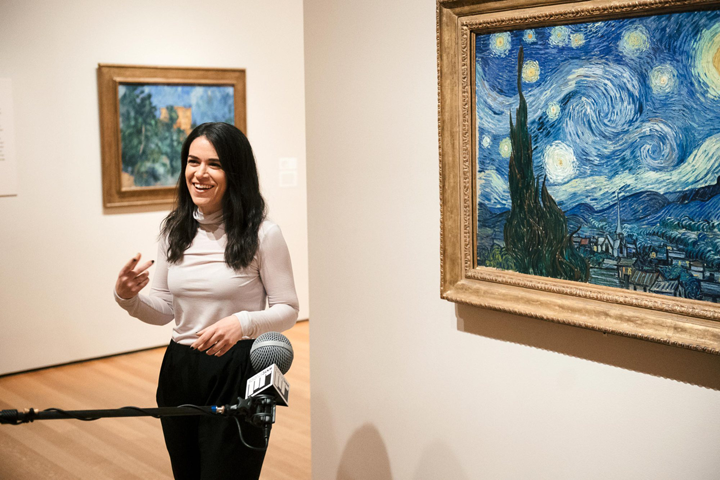 Focusing on a different theme in each episode, the down-to-earth podcast delves into some of the most frequently asked questions about modern art, highlighting the ways in which the works discussed are remarkable. New episodes are available every Monday and Wednesday.
Front-Page Femmes
Google Doodle celebrates Japanese designer Eiko Ishioka on her 79th birthday.
The Los Angeles Times describes Analia Saban's work as a "delicious, delirious, mind-bending experience."
Morgan O'Hara hand copied the U.S. Constitution as her own personal form of artistic protest.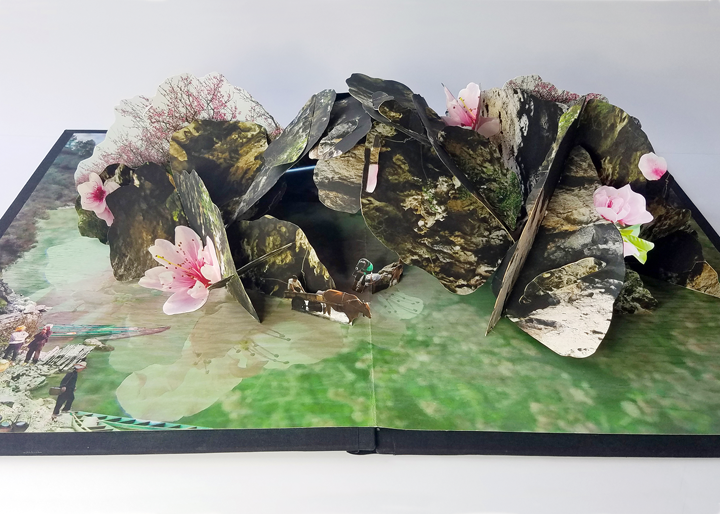 Colette Fu will build the biggest pop-up book in the world inside the Philadelphia Photo Arts Center.
Filmmaker Leanne Anderson worked with Google and the National Film Board of Canada to make Bear 71 VR, an interactive documentary tracking the life of one grizzly bear.
A letter written by Jane Austen in 1812, in which she criticizes another novelist, sold for more than $200,000 at auction.
Zanele Muholi's series of 365 self-portraits express her personal experiences as well as media reports dealing with hate crimes and oppression.
The New Yorker reflects on Talking to Women, a short book of the edited transcripts of conversations that novelist and screenwriter Nell Dunn had with nine of her friends, published in 1965.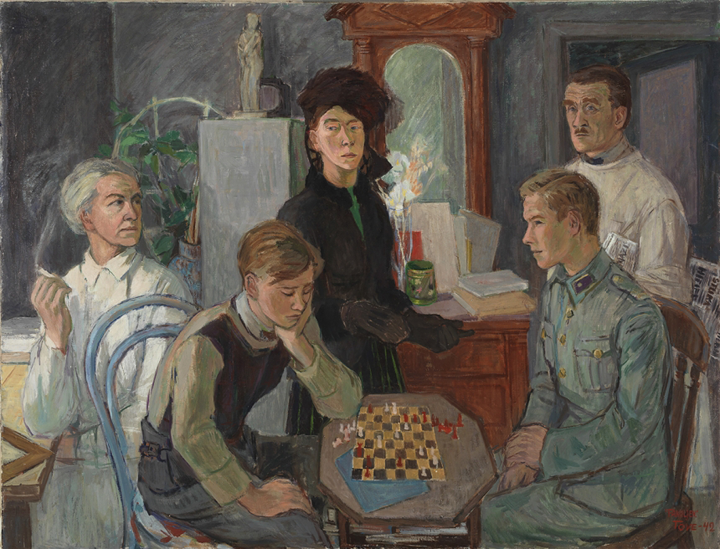 Illustrator Tove Jansson's retrospective showcases 150 works that trace her career, from surrealist-inspired paintings to satirical cartoons.
Marion Belanger investigates landscapes along the San Andreas Fault and the Mid-Atlantic Rift.
Director Reed Morano discusses the aesthetic and direction of The Handmaid's Tale TV series, which was recently nominated for 13 Emmy awards.
The Atlantic explores the geological term roche moutonnée to describe glacial mountains. The article illustrates the term—often translated as "sheepback"—by using Rosa Bonheur's painting Sheep by the Sea, in NMWA's collection.
Dancer and choreographer Okwui Okpokwasili discusses a documentary about her breakout solo performance.
Shows We Want to See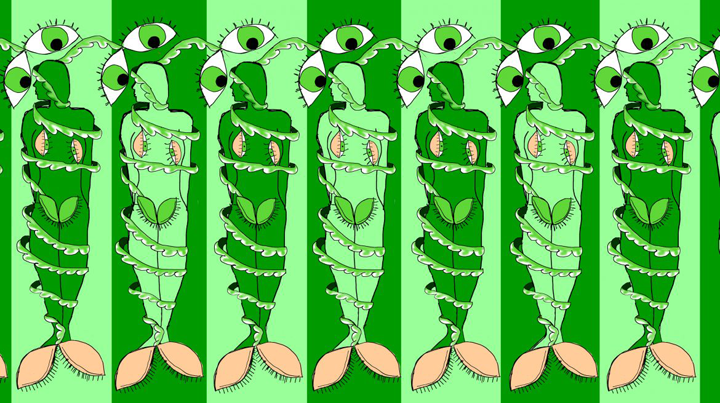 Whitechapel Gallery features Max Mara Art Prize winner Emma Hart's new large-scale installation. The exhibition is the result of the artist's time in Italy studying family psychology and the tradition of maiolica, tin-glazed pottery made in Faenza since the 14th century.
Bustle shares its takeaways from NSFW: Female Gaze, an exhibition at the Museum of Sex in New York City. The show features work by 20 women artists who interpret the female gaze.
Promises to Keep features self-portraiture and performance art by 12 Pakistani women artists.
The exhibition Black Women Artists for Black Lives Matter explores the visibility and camouflage of the black female experience.