July 31, 2020
7/31/20
Visual artist Grace Lynne Hayes debuts a new portrait, Sojourner Truth, Founding Mother, for this week's cover of the New Yorker. A reimagining of the abolitionist's archival photograph, the painting is an homage to Truth on the centennial of the women's suffrage movement.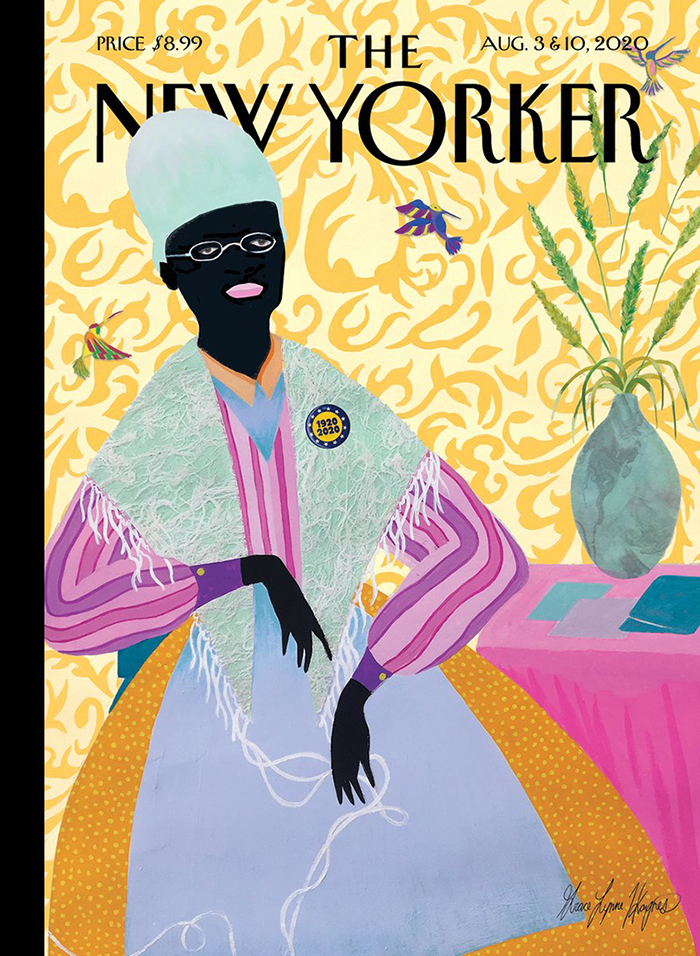 "Her legacy reminds women that no matter what has happened in their lives, they can still have a powerful impact on society," Hayes said in an interview with the magazine.
Front-Page Femmes
Artnet catches up with Valerie Cassel Oliver, curator of modern and contemporary art at the Virginia Museum of Fine Arts, who is at work on a forthcoming show about Southern hip hop's influence on art.
People magazine features artist Cristina Martinez, who seeks to "tell the story of strong Black and Brown women" in her new mural on the 79th floor of 3 World Trade Center.
The Los Angeles Times interviews Martha Gonzalez, singer for rock band Quetzal and author of the new book Chican@ Artivistas: Music, Community, and Transborder Tactics in East Los Angeles.
Lotty Rosenfeld has died at age 77. Her 1979 performance piece Una milla des cruces sobre el pavimento gained international attention for its protest of Chilean dictator Augusto Pinochet.
Artnet profiles Thandi Sibisi, who is the first Black woman to own a gallery in South Africa.
MoMA gathers works by five artists, including Mona Hatoum, Hanne Darboven, Louise Bourgeois, and Betye Saar, that confront the "absurd, maddening, and heartbreaking aspects of time."
Hyperallergic features artist Katherine Simóne Reynolds and her photos that honor the interior lives of diverse Black women.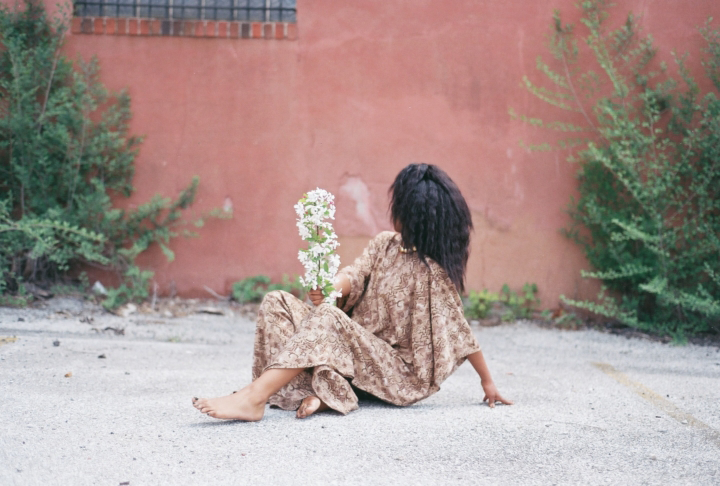 Maine's Portland Press Herald reports that the Portland Museum of Art will focus on acquiring work by women artists Emily Mason, Carrie Moyer, and Sheila Pepe.
Actress Audra McDonald speaks with the New Yorker about "color-blind casting, virtual performance, and learning how to trust her own power."
Hyperallergic reviews geode, a new collection of poetry by Susan Barba that honors the earth.
The Dallas Morning News profiles Kaleta Doolin, "a quiet titan for the recognition of women artists."
ARTnews highlights the pioneering women artists of the Impressionist movement.
The New York Times Style Magazine interviews artist Howardena Pindell about her 1990 mixed-media work Scapegoat.
The Art Angle podcast talks to journalist Melissa Smith about how Black women artists in Pittsburgh are driving growth and change in their artistic communities by "rejecting conventional thinking about funding, institutions, and the market."
Shows We Want to See
The Walker Art Museum in Minneapolis presents Don't let this be easy, an exhibition that spotlights women artists responding to institutional and societal frameworks of authority, sexuality, idealization, and representation. The show is part of the nationwide project Feminist Art Coalition and will include online publishing and a virtual Wikipedia Edit-a-thon.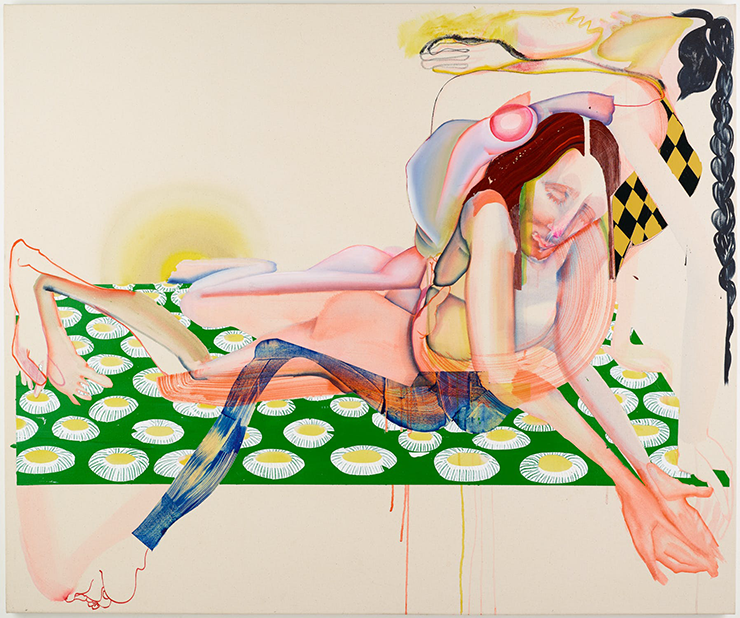 ecofeminism(s), presented by Thomas Erben Gallery, explores the work of women artists engaging with the intersections of feminism and humanity's relationship to nature. Online materials include installation photos, exhibition reviews, and an essay by curator Monika Fabijanska. The show is also covered in Art in America.