June 21, 2019
6/21/19
Poet, writer, and musician Joy Harjo has been named the new U.S. poet laureate—she is the first Native American to serve in the position.
Harjo is the author of eight books of poetry, a memoir, and a number of children's books. She will represent both her Indigenous culture and all those of the U.S. when she succeeds Tracy K. Smith this fall. About the appointment, Harjo said, "I bear the honor on behalf of the people and my ancestors…It's such an honoring for Native people in this country."
Front-Page Femmes
Elizabeth Acevedo is the first writer of color to win the Carnegie medal, the U.K.'s most prestigious children's book award, in its 83-year history.

The New York Times profiles the re-emergence of female surrealists, reviewing two current shows featuring work by Leonora Carrington and Remedios Varo.

Painter Joyce Pensato, whose work addressed the sinister side of cartoon iconography, has died at age 78.

A new survey revealed that only a quarter of solo museum shows in Switzerland have been dedicated to women over the past decade.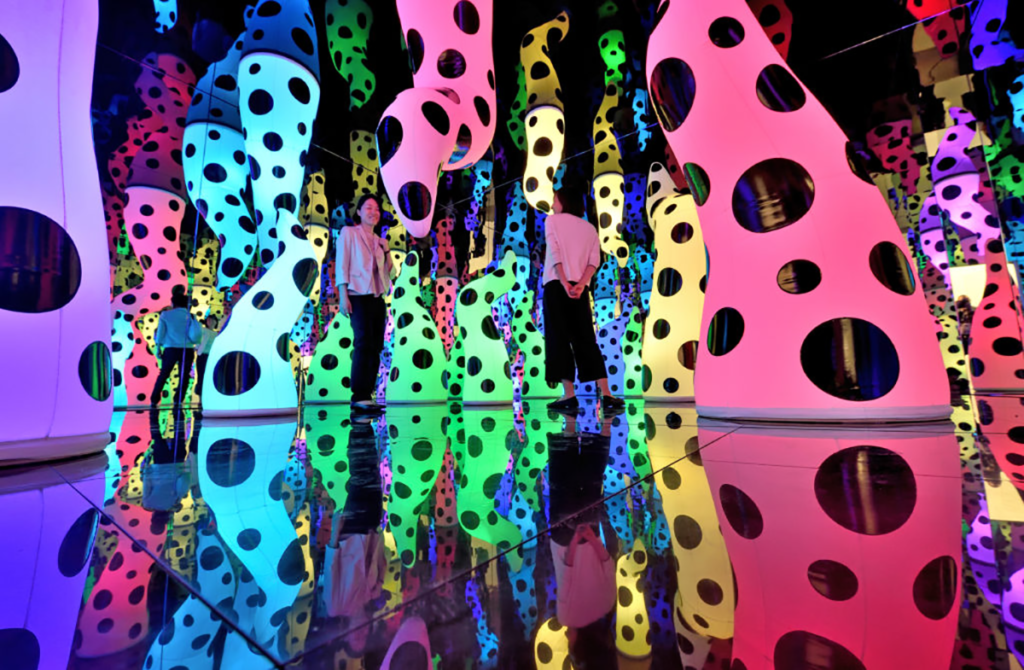 Yayoi Kusama will debut a new Infinity Mirror Room at David Zwirner Gallery in New York this fall; the ICA Boston will also open its recently acquired Infinity Room—the largest owned by a museum in North America—around the same time.

According to new research, more women are directing independent films than ever—and when there's a female director, there are more women writers, editors, and cinematographers hired.

Marin Alsop, head of the Baltimore Symphony Orchestra and the first women to lead a major American orchestra, has started a fellowship for women conductors.

The Art Newspaper looks at the life of U.K. sculptor Mary Spencer Watson (1913–2006), whose 16th-century farmhouse is now open year-round and includes reproductions and a permanent exhibition.

Vanity Fair features an exclusive first look at Greta Gerwig and Saoirse Ronan's remake of the classic Little Women, which will hit theaters in December 2019.
Shows We Want to See
MOOD: Studio Museum Artists in Residence 2018–19 is on view MoMA PS1. It features the work of Allison Janae Hamilton, Tschabalala Self, and Sable Elyse Smith and resituates the often-trending social media hashtag #mood that describes moments both profound and banal.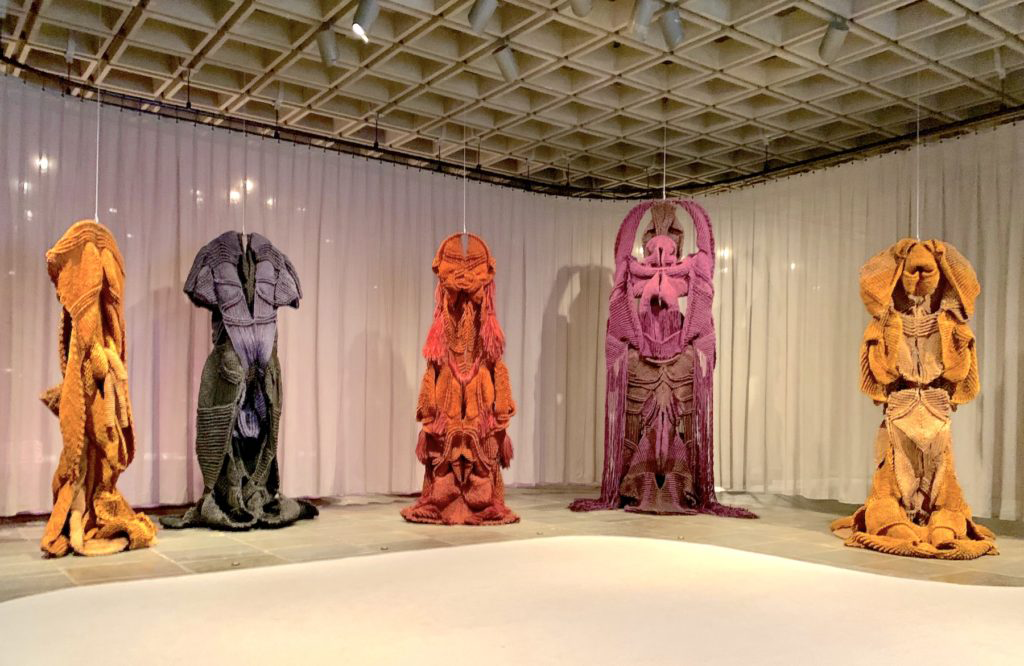 Mrinalini Mukherjee's Phenomenal Nature is on view at the Met Breuer in New York City. It is the first comprehensive presentation of the artist's work in the U.S. and explores her work with fiber, along with her forays into ceramic and bronze. Throughout her career, Mukherjee "[did] the labor of staking out new terrain, navigating the psychic dilemmas of art-making in post-colonial India."

On June 27, Cindy Sherman opens at the National Portrait Gallery in London. This is the first major U.K. retrospective of the artist's work and includes 150 works from the mid-1970s to the present day. It will explore the artist's manipulation of her own appearance and the tension between façade and identity—including the influence of Alfred Hitchcock's Rear Window.