March 4, 2016
3/4/16
ARTnews featured Faith Ringgold in their selection of five artists who have transformed the art world over the last 50 years. Twenty of Ringgold's paintings were on view at NMWA in the 2013 exhibition American People, Black Light.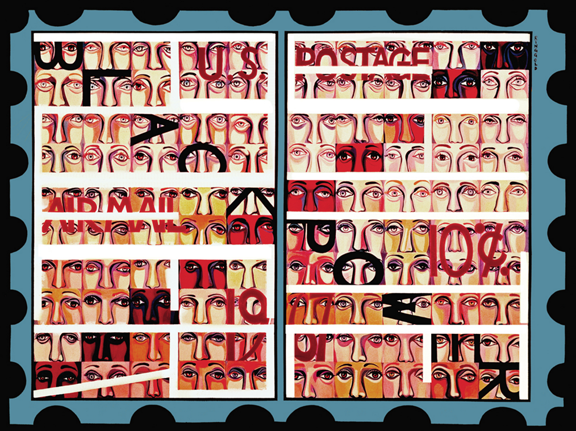 After a transformative encounter with an art dealer, Ringgold created "some of the most searing depictions ever made of race relations in America."
Front-Page Femmes
At the Armory Show, performance artist Romina de Novellis will not leave a cage until the wire enclosure is covered in flowers—or after eight hours—whichever happens first.
The Washington Post spotlights Thelma Golden, Director and Chief Curator of the Studio Museum in Harlem.
Kiki Smith is one of two winners for the 2016 Lifetime Achievement in Contemporary Sculpture.
Brittany Schall's hyper-detailed "hair portraits" invite viewers to project their own ideas about the drawings' subjects.
Yoko Ono shares 25 lesser-known facts about herself.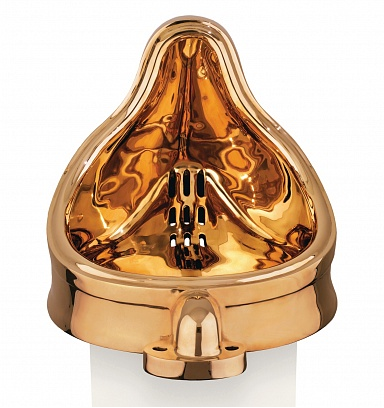 The Art Newspaper ponders the future of conceptual artist Sherrie Levine—whose top-selling works at auction include bronze skulls and urinals.
Comix Creatrix showcases the work of 100 pioneering female artists working in comics.
artnet highlights five works by women at the 2016 Armory Show.
The Brooklyn Rail compares two concurrent exhibitions featuring Miriam Schapiro's work.
The Book of Memory, by Zimbabwe-based author Petina Gappah, explores race and culture through the character of an albino death row inmate.
Visual artist Susan Bee and book artist Johanna Drucker create fables and collages based on women in history in Fabulas Feminae.
All the Single Ladies author Rebecca Traister discusses declining marriage rates and women's independence.
The Telegraph wants Beatrix Potter featured on Britain's currency because it would "do wonders for those women artists so often overlooked in the canon of British art history."
Bustle shares the six feminist films featured in this year's Girls POV Retrospective at the New York International Children's Film Festival.
Wilhelmina's War, a documentary about South Carolina's AIDS epidemic, is available for online streaming.
The Washington Post delves into the strengths of Lady Gaga's award show performances.
After five audience members fainted and 40 walked out, Sarah Kane's play Cleansed raises the question "Do we expect women's work to shy away from subjects of violence, sex, the grotesque, the dark?"
Shows We Want to See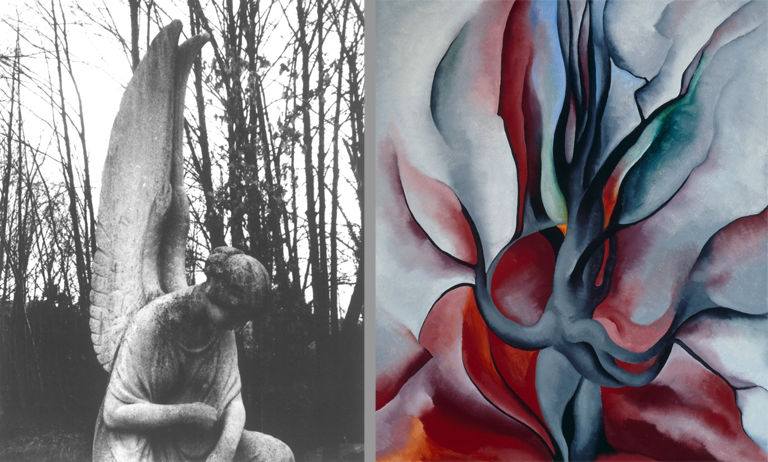 Eighteen Stations features over 100 photographs by Patti Smith from the past 35 years. Describing her work as a "visual diary" in an interview with the Guardian, Smith says, "My photos probably seem more archaic; that's alright. It's fine for me to dwell in another century."
Tate Modern will host a highly-anticipated retrospective of Georgia O'Keeffe's works, including the record-breaking Jimson Weed, White Flower No. 1. The exhibition will allow for "multiple readings" of the famous painter's floral imagery. artnet shares seven reasons to see the exhibition.
Hyperreal photographs by Yale-trained artist Mickalene Thomas "question art historical traditions of objectifying women."