November 18, 2016
11/18/16
Contemporary photography from the National Museum of Women in the Arts will be on view in East London at Whitechapel Gallery in Terrains of the Body (January 18–April 16, 2017).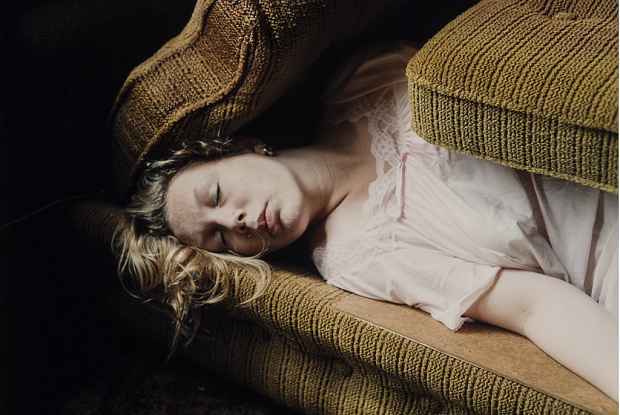 The Art Newspaper reports that NMWA Director Susan Fisher Sterling says it is important "now, more than ever, to champion women at the forefront of contemporary art."
Front-Page Femmes
Rad Women Worldwide is a collection of paper-cut illustrations that celebrate 40 women who have fought for equality.
Mashable shares hand-drawn work by five female Instagram artists exploring feminism, mental health, and loss.
New York magazine features an image by Deborah Kass with the headline "How to Live With, For, and Against Trump's America."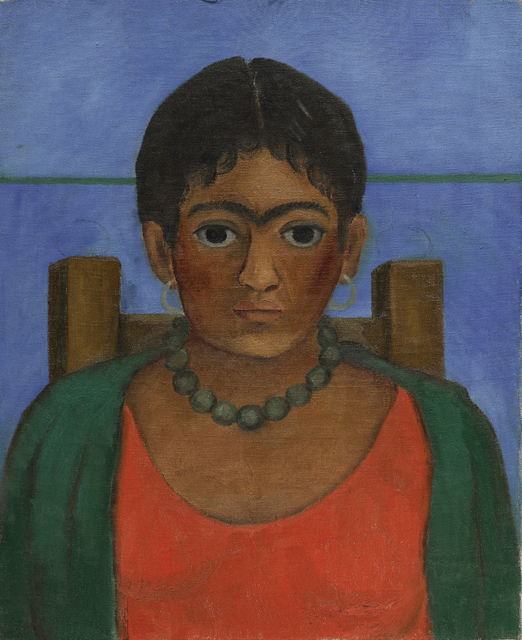 The only previous record of Frida Kahlo's Niña Con Collar was a photograph taken by Kahlo's friend, fellow artist Lola Álvarez Bravo.
Hyperallergic reviews the exhibition Feminism as Politics!
A New York gallery invites women artists to submit work for the exhibition Angry Women.
Kathy Prendergast's latest exhibition contains more than 100 modified road atlases on tables.
Juliana Kasumu's photography explores "narratives of West-African womanhood with a confident and curious lens."
Elle highlights "15 Women Artists Who Are Changing Their World—and Ours."
Tatiane Freitas repairs broken furniture with translucent acrylic.
Alessandra Rossi's translucent layered sculpture of a young girl "almost vanishes against the horizon of Bondi beach."
In her series "Warm Gun," Natalie Baxter creates a collection of quilts and fabrics shaped into automatic weaponry to address masculinity, violence, and gun ownership.
Groundbreaking journalist Gwen Ifill, who covered the White House, Congress, and national campaigns during three decades, died on Monday at the age of 61.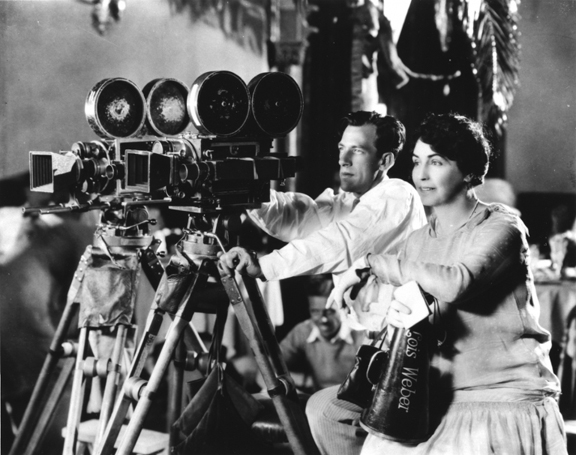 A crowdfunding effort raises money to restore and re-release more than a dozen movies made in the U.S. by female directors between 1910 and 1929.
Although women are winning top literary prizes more often, novels in which the main character is female win far fewer prizes than novels with a male protagonist.
Prominent women authors react to the U.S. election results.
Lead actresses of Good Girls Revolt joined Eleanor Holmes Norton and Lynn Povich for a panel about the 1970 sexual-discrimination class-action suit by 46 female researchers at Newsweek.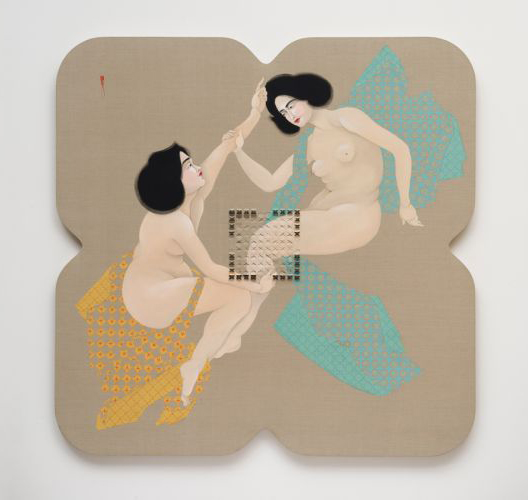 Shows We Want to See
The Joslyn Art Museum in Nebraska features NO MAN'S LAND artist Hayv Kahraman's recent work representing "her first memories of war-torn Iraq."
Mickalene Thomas: Do I Look Like a Lady? on view at the Museum of Contemporary Art, Los Angeles (MOCA) presents silkscreened portraits alongside an installation inspired by 1970s domestic interiors, in addition to a two-channel video.
The Agnes Martin retrospective at the Guggenheim "traces her practice as she developed and refined a format to express her singular vision."
Corita Kent: Spiritual Pop at the Portland Art Museum includes about 50 prints spanning the career of the nun, artist, teacher, and activist.