November 6, 2020
11/6/20
The New York Times profiles Tschabalala Self on the occasion of her first solo gallery exhibition, Cotton Mouth, at Galerie Eva Presenhuber in New York City. Opening today, the show explores Black American life in contemporary culture and history through the artist's signature combination of painting and collage.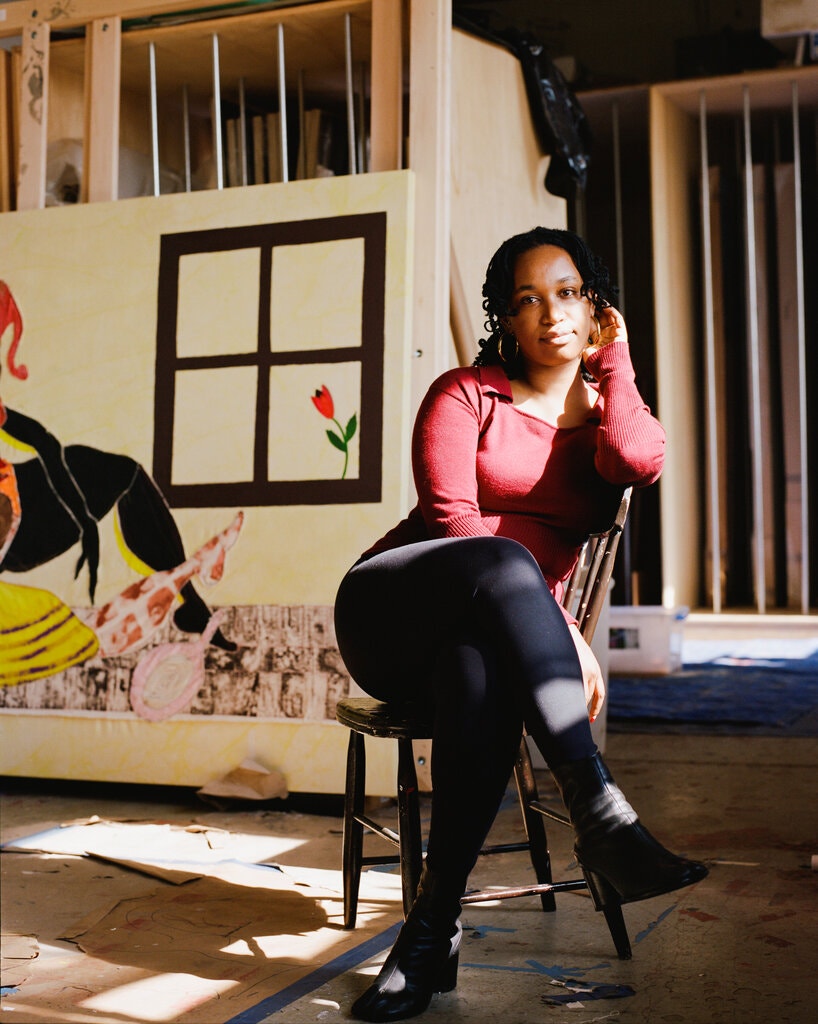 Miami collector Mera Rubell describes Self's colorful subjects as "fictional characters, but we know them. We know them to be strong, we know them to have honor, we know them to win against all odds, we know them to be people we admire because they carry big loads. She's giving us new heroes."
Front-Page Femmes
Hyperallergic recounts artist Dragonfly's election day performance, Absconded, which remembered Ona Maria Judge Staines, who escaped from George and Martha Washington's enslavement.
The Guardian interviews Howardena Pindell about her latest works and the trauma of racism.
For the cultural Super PAC Downtown for Democracy, artist Marilyn Minter collaborated with actress Amber Heard for a short film promoting women's autonomy.
Artnet profiles Kennedi Carter, the youngest photographer to create a cover for British Vogue; Beyoncé selected Carter to photograph her for the current issue.
The Guardian interviews painter Joy Labinjo about finding inspiration in British black art of the 1980s, the impact of Black Lives Matter, and the importance of Black portraiture.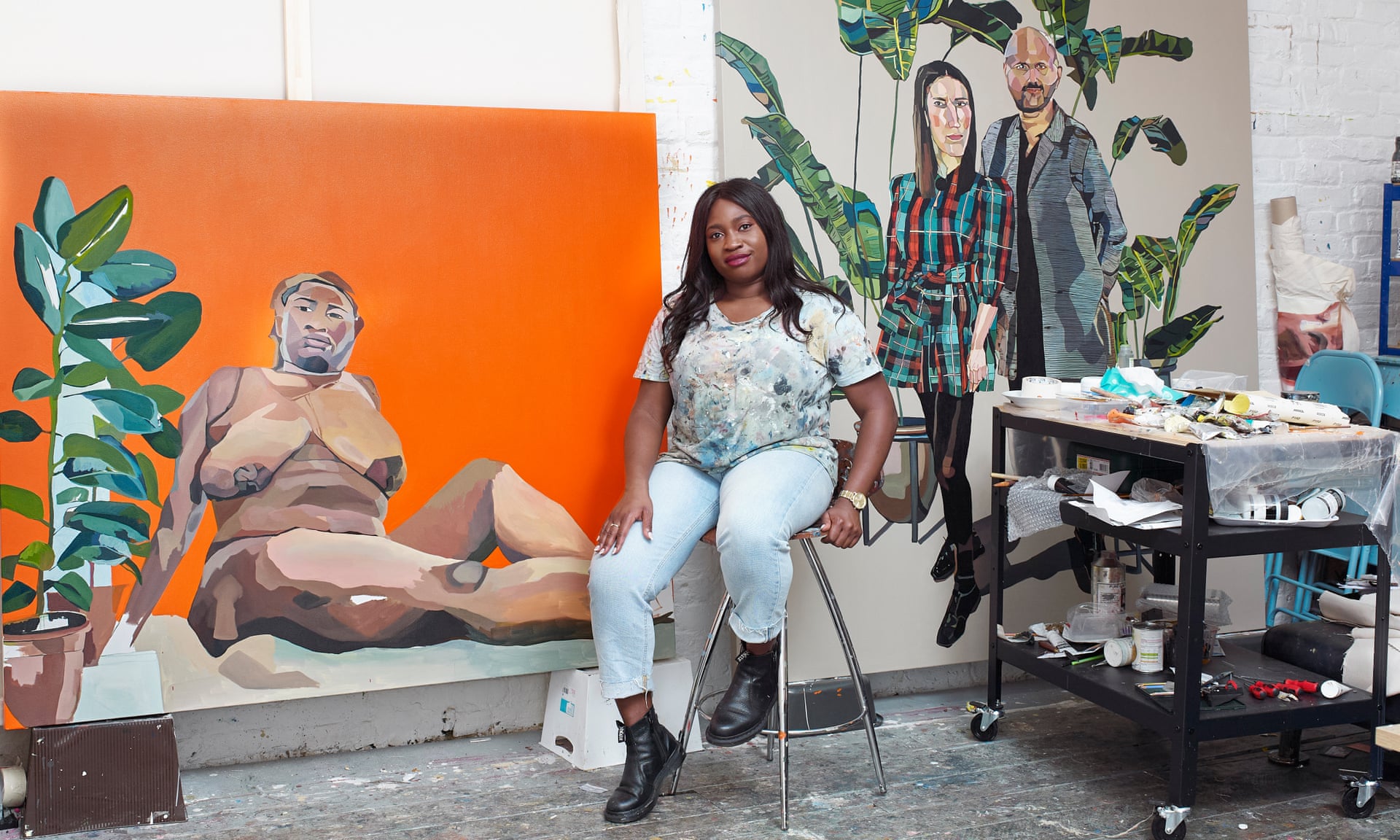 Artnet reports on artist Nina Katchadourian's ongoing project, A Monument for the Election, a graveyard of political signs of defeated candidates.
For Guernica, poet Monica Sok interviews novelist Sunisa Manning about political imagination, writing about revolt, and liberating her characters.
The Great Women Artists podcast interviews Surrealist expert Alyce Mahon on Leonor Fini, whose supernatural portraits empowered her female protagonists.
Frieze explores the work and practice of multidisciplinary artist Otobong Nkanga, who "pulls the tragedy from the landscape in order to perform her acts of care and repair."
Artnet interviews Patricia Marroquin Norby, the Met's first curator of Native American Art, about her vision for the museum's collection and programming.
Shows We Want to See
Zanele Muholi at the Tate Modern in London, the visual activist's first U.K. survey, was set to open on November 5, though the museum is now temporarily closed due to COVID-19. This week, the Guardian gave the show a four-star review and interviewed the artist about the realities of life as a LGBTQ+ person in South Africa. British Vogue also spoke to the artist. "I was prompted by absence and silence, and a longing for respect and recognition for the LGBTQIA+ community," Muholi said.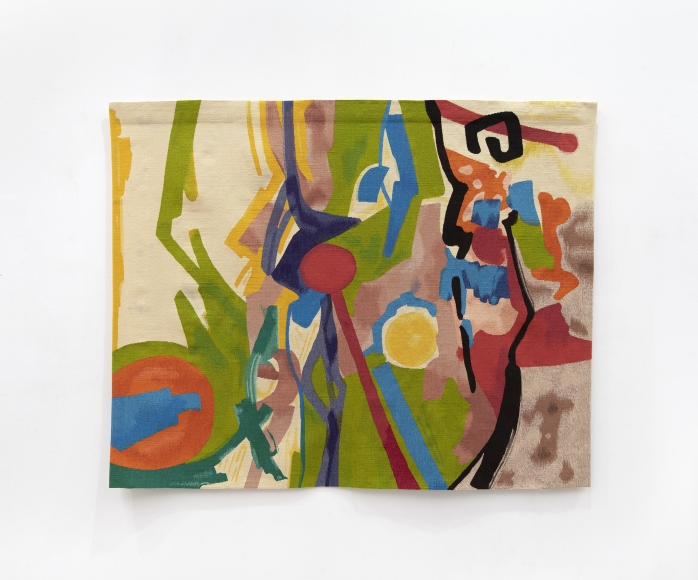 Etel Adnan: Seasons is open at Galerie Lelong in New York City. The exhibition features recent works including wool tapestries, leporellos, and paintings. Its title comes from Adnan's poem "Surge" (2017), which asks, "Why do seasons who regularly follow their appointed time, deny their kind of energy to us?" Hyperallergic reviewed the show, noting that "Adnan reminds us of [time's] fleeting nature. Amid this year's despair and uncertainty, however, she still shows that a little bit of color can make all the difference."