September 15, 2017
9/15/17
DCist interviews Judy Chicago about her new exhibition at the National Museum of Women in the Arts, her visual archive, and the renewed interest in her work and in the feminist art movement.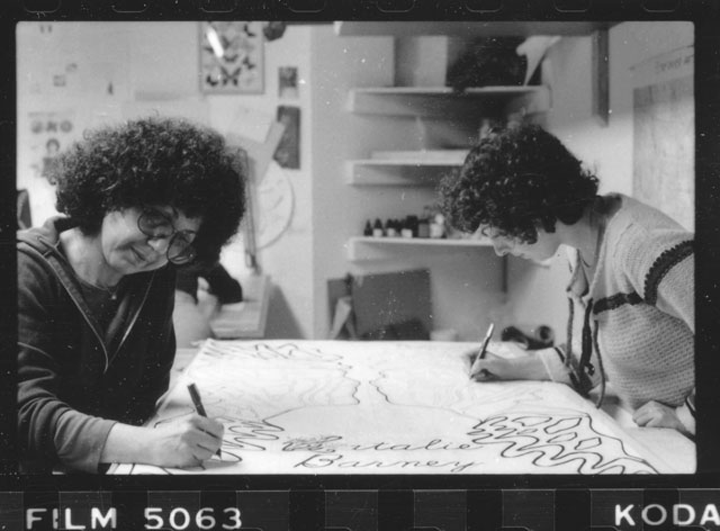 "It's really challenging now for young artists, I think it's really hard to have the long sustained career I have," says Chicago. "But if my career demonstrates anything, it's the importance of not giving up."
Tune in to Judy Chicago's Fresh Talk livestream at the museum at 4:30 p.m. on September 17, 2017.
Front-Page Femmes 
Shirin Neshat is among the five winners of this year's Praemium Imperiale award.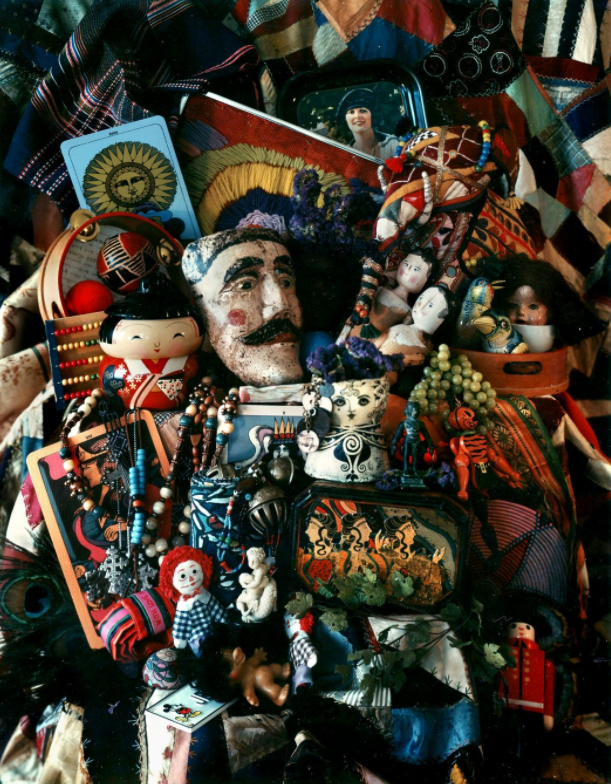 New York Times Magazine draws parallels between Marie Cosindas's early color photography and Rachel Ruysch's 17th-century Dutch still-life paintings.
"The art world definitely has its own set of issues, and in my opinion there is a tonality in certain of the spaces and institutions that as a black artist you should just be happy to be here," says Solange.
Alice Walton reveals her plans for a new foundation that will loan works to exhibitions of American art and help shows travel.
Colette Fu crafts the largest pop-up photobook in the world.
Yale University acquired artist and filmmaker Barbara Hammer's archives.
Kory Stamper, a lexicographer for Merriam-Webster, publishes Word by Word: the Secret Life of Dictionaries.
Rachel Shteir describes her interview with Kate Millett, conducted five days before the writer's death.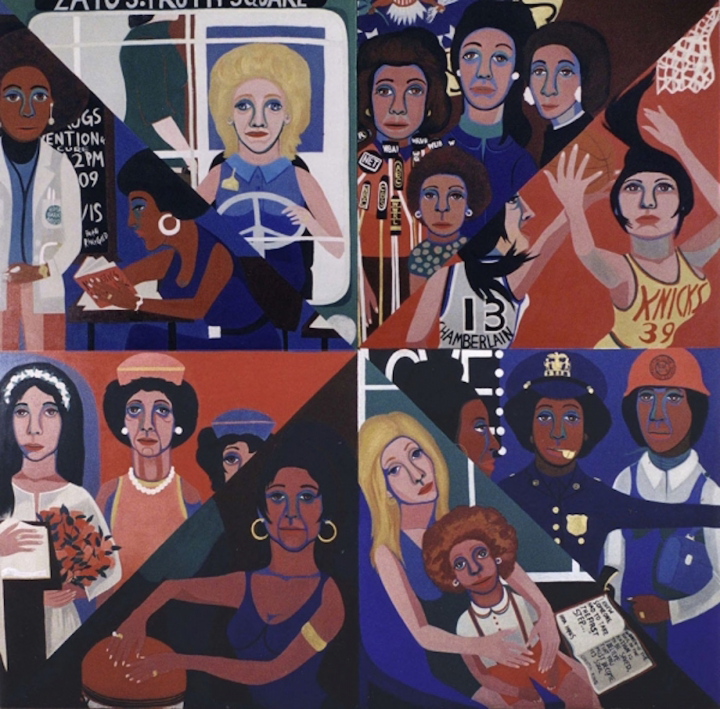 Hyperallergic reflects on the importance of Faith Ringgold's eight-by-eight-feet mural, For the Women's House (1971).
Spencer Merolla opened a pop-up bakery serving goods made from coal ash in an effort to spark conversation about climate change.
Tatiana Huezo's documentary about human trafficking is Mexico's submission for this year's Academy Awards.
Arleene Correa, an undocumented art student attending California College of the Arts, discusses the end of DACA and the obstacles she faces.
Patty Jenkins will direct the Wonder Woman sequel.
Author Attica Locke discusses her novel Bluebird, Texas, and the current political climate.
Elizabeth Rosner shares her book Survivor Cafe: The Legacy of Trauma and the Labyrinth of Memory, inspired by an event to commemorate the 70th anniversary of her father's liberation from Buchenwald.
Shows We Want to See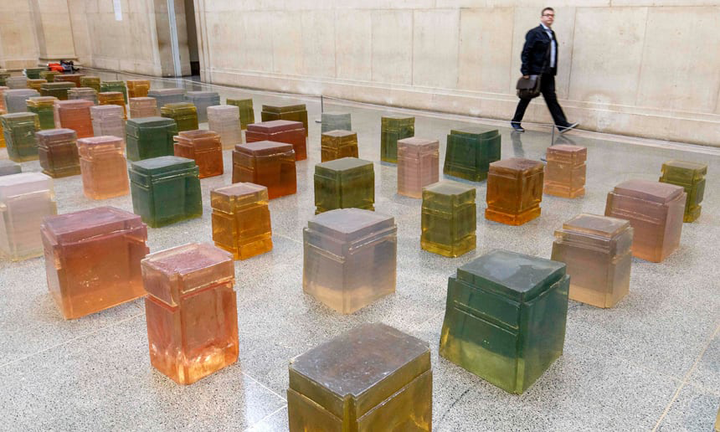 Work in Rachel Whiteread's exhibition at Tate Britain is "as much psychological as it is physical."
Julie Mehretu creates two large-scale paintings commissioned for SFMoMA's renovated atrium. "There is no such thing as just landscape," says Mehretu. "The actual landscape is politicized through the events that take place on it."
Karen LaMonte: Floating World, on view at the Chazen Museum of Art in Wisconsin, explores clothing as a metaphor—and as a way to explore the body without depicting it.
Magnetic Fields artist Barbara Chase-Riboud's series of steles in tribute to Malcolm X are on view at Michael Rosenfeld Gallery.
The Guardian shares a new exhibition of Käthe Kollwitz's powerful works.