September 22, 2017
9/22/17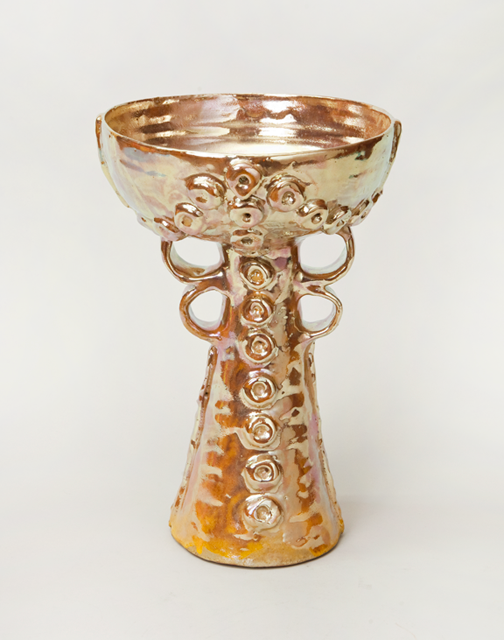 The museum's newly reinstalled collection emphasizes connections between historical and contemporary art. Organized by the themes of the body, nature, domesticity, fabrication, and herstory, each gallery delves into a topic explored by women artists through time and around the world.
The domestic sphere, with its daily activities and feminine associations, serves as a rich source of inspiration for many women artists. They draw subjects and materials from the domestic realm in order to uphold—or upend—cultural traditions, gender roles, and boundaries between art and craft.
Beatrice Wood (1893–1998), known as the "Mama of Dada," gained renown for her luminous luster-glaze ceramics. Wood discovered pottery classes in the 1930s, when she wanted a matching teapot for a set of teacups from the Netherlands. Her work in ceramics and in creating a signature luster glaze earned her acclaim. Her works were featured in many solo museum exhibitions and fetched high prices at auction. Wood crafted Gold Chalice (1985) when she was 92 years old.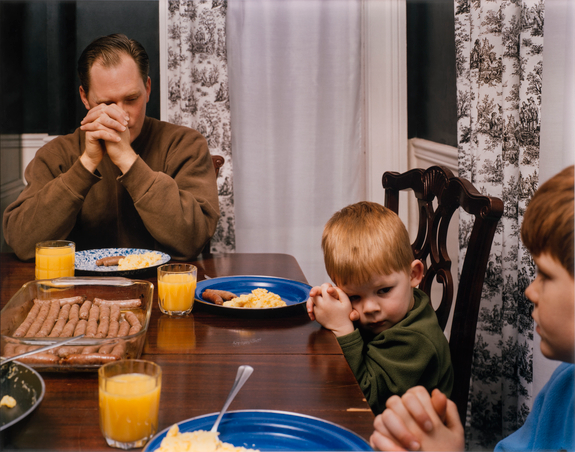 American photographer Angela Strassheim (b. 1969) portrays suburban life in the American Midwest, while making references to religion and art history. Strassheim was raised in Iowa to a born-again Christian family, whose beliefs she denounced as a teenager. Her photographs' Christian undertones are presented matter-of-factly, but there is often an unsettling quality to the work. Strassheim's background in forensic photography also informs her calculated compositions. Her works display recognizable scenes from daily life, but suggest that there is more than meets the eye in family life.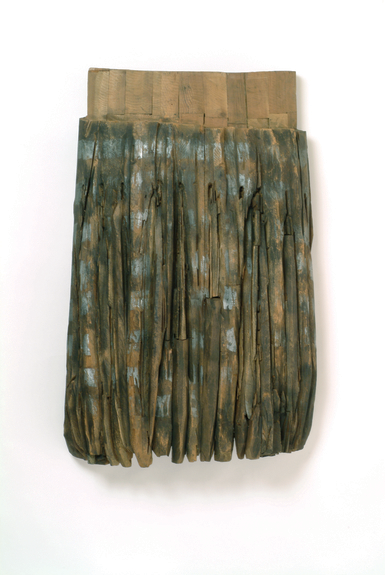 Sculptures by Ursula von Rydingsvard (b. 1942) often take the form of domestic objects, such as Apron (1997). The artist's medium of choice has been cedar for more than 35 years. Apron represents a traditionally feminine object wrought in a traditionally masculine medium. Like Strassheim, von Rydingsvard uses her family history as inspiration. The subject matter and medium are all carefully chosen. Household objects became dear to the artist when she moved around refugee camps with her family in Europe during and after World War II. In addition, aprons are a symbol of domesticity and comfort in many cultures. 
Women artists explore the theme of domestic affairs in various, unexpected ways. Visit the museum to see these works in the third floor galleries. Can't visit in person? Browse #GalleryReboot on Facebook, Instagram, and Twitter for more collection highlights.