September 7, 2018
9/7/18
The fifth installment of NMWA's Women to Watch exhibition series, Heavy Metal, is presented by the museum and participating national and international outreach committees. The exhibition showcases contemporary artists  working in metal, including those who create sculpture, jewelry, and conceptual forms. Heavy Metal engages with the fluidity between "fine" art, design, and craft, whose traditional definitions are rooted in gender discrimination.
Heavy Metal—Women to Watch 2018
Artist: Alejandra Prieto
Nominating committee: Chile Committee / Consulting curator: Gloria Cortés Aliaga, Museo Nacional de Bellas Artes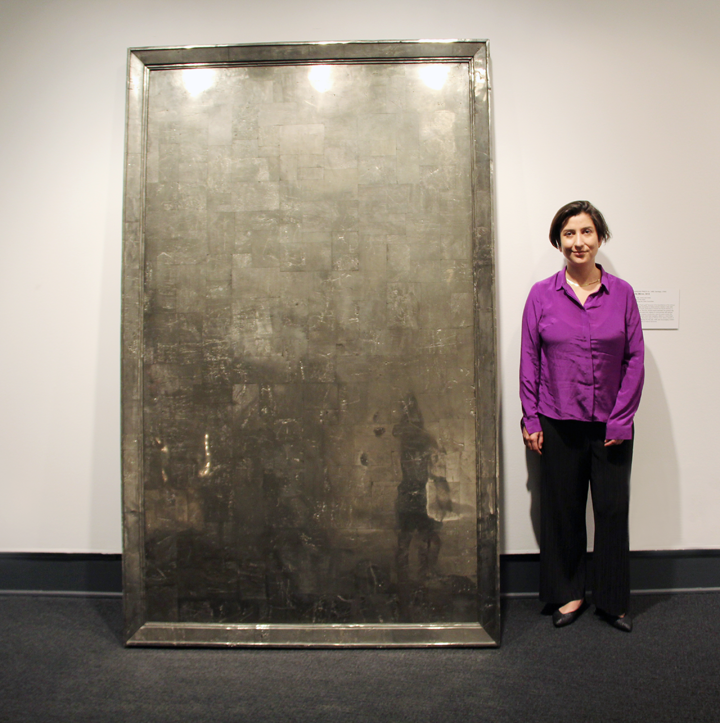 Alejandra Prieto's Pyrite Mirror (2018), on view in Heavy Metal, is over seven feet in height. The metal mirror is made from pyrite—often called "fool's gold"—resin, and wood. She based her work on mirrors made by the ancient peoples of Central and South America. Because of this connection to the past, Prieto says that her mirror "functions as a contemporary ruin that activates the past in the present, thus making visible the transience of our present time."
The artist has made several versions of Pyrite Mirror, and each has a unique web of cracks and imperfections. They interrupt the reflection of the viewer observing the piece, and draw attention to the materiality of the mirror. Often, when looking at mirrors, viewers can only focus on their reflection, or the details of the object, one at a time. But with Prieto's mirrors, the viewer sees both at once. Indeed, the work forces the viewer to confront the mirror as an object, instead of merely examining their own image.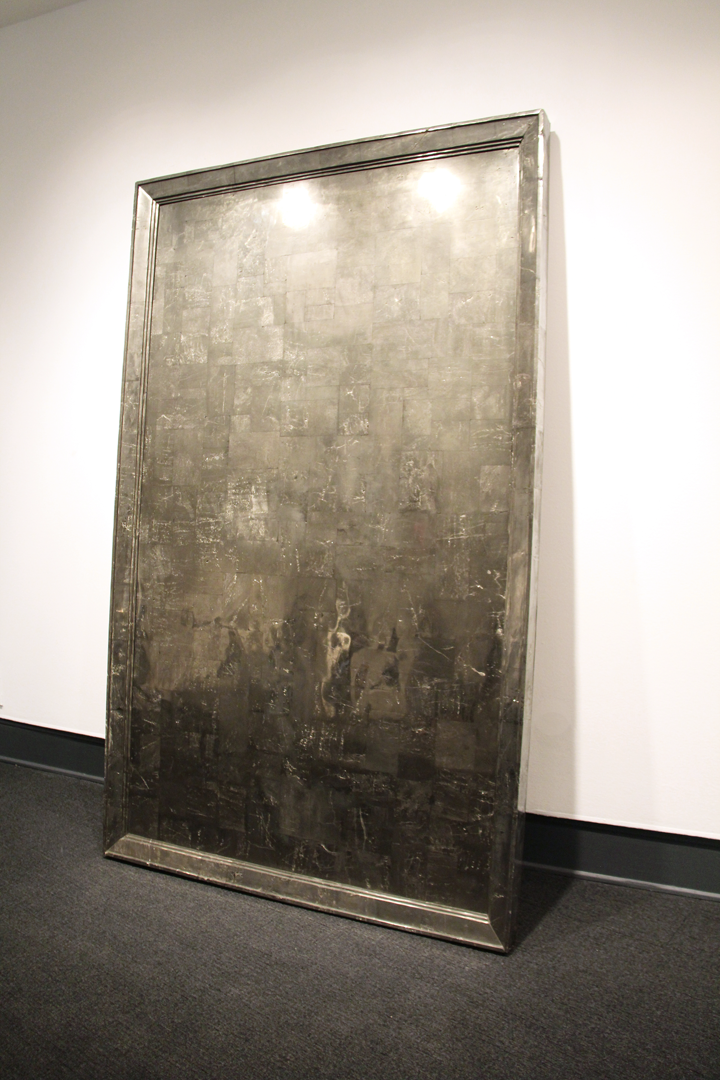 The artist often uses coal in her sculptures, and she has also created mirrors out of this material, which was also used for mirrors in ancient cultures. Her coal and pyrite mirrors likewise encourage contemplation on the history and nature of the mirror—now a ubiquitous item, it was once an uncommon luxury. Her other coal sculptures of everyday objects include a chandelier, sneakers, gloves, a belt, shoes, and a carpet. Like her mirrors, these carvings display the artist's incredible attention to detail and are slightly reflective. Prieto's surprising sculptures make the viewer reconsider humble materials and aesthetics, as well as the human history of crafting and using objects.
Visit the museum to see Heavy Metal, on view through September 16, 2018. Hear from more of the featured artists through the online Heavy Metal Audio Guide.