October 18, 2016
10/18/16
Impress your friends with five fast facts about American assemblage artist Betye Saar (b. 1926), whose work is in NMWA's collection.
1. Watts Up
As a child, Betye Saar (b. 1926) witnessed the construction of Watts Towers, a large-scale multi-part public sculpture in Los Angeles. A source of inspiration for Saar's assemblages, this work features a variety of found objects including figurines, glass, and seashells.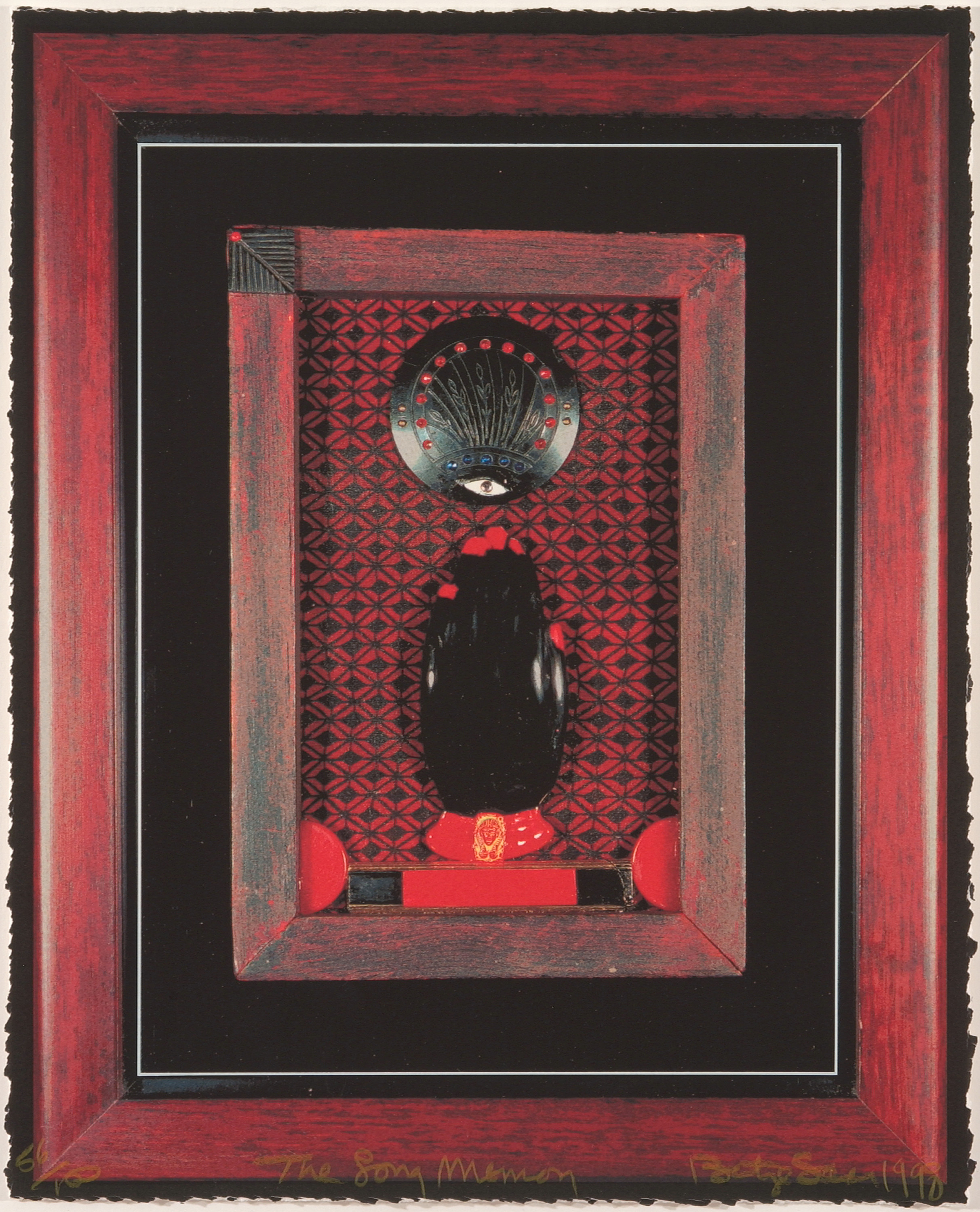 2. Deep Impression
Saar studied design in college, though she credits a single printmaking class for converting her into a fine artist.
3. BAM!
The artist actively participated in the 1970s Black Arts Movement. This movement challenged common stereotypes and celebrated cultural difference. In works like The Liberation of Aunt Jemima (1972), Saar appropriated derogatory imagery of black women and recast them to bring to light racial and gender inequities.
4. Like Mother, Like Daughters
Saar has three daughters, two of whom are visual artists in their own right. Her daughters Lezley and Alison even occasionally collaborate with their mother on works. NMWA's collection contains works by both Betye and Alison.
5. Not the Retiring Sort
Saar celebrated her 90th birthday this past July. She doesn't seem to be slowing down though, as she continues to create new works and exhibit regularly. Her latest exhibition, Black White, is on view at Roberts & Tilton in Culver City, California, through December 17, 2016.