July 20, 2015
7/20/15
The fourth installment of NMWA's biennial exhibition series, Organic Matters—Women to Watch 2015, is presented by the museum and participating national and international outreach committees. The exhibition's artists redefine the relationship between women, art, and nature. Associate Curator Virginia Treanor spoke with emerging and contemporary women artists featured in Organic Matters.
Organic Matters—Women to Watch 2015
Artist: Andrea Lira
Nominating committee: Chile Committee / Consulting curator: Soledad García Saavedra, independent curator
1. Organic Matters includes art that refers or responds to the natural world. How do you think your work RHYTHMS relates to that theme?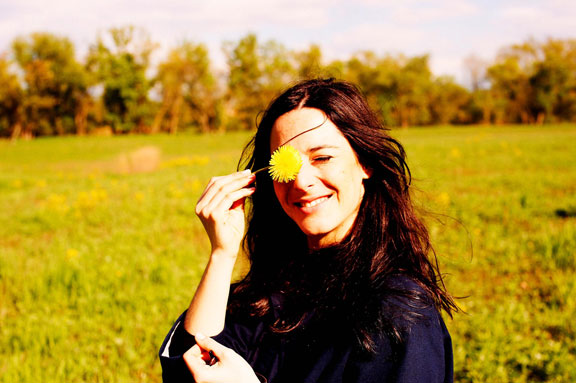 Most of my work refers to the natural world, since it is directly related to the environment I inhabit. I carefully collect raw materials like plants, sounds, and observations that I later bring to the studio. Sometimes they lead me into drawings, videos, or objects. In this case, I made the video RHYTHMS while I was doing a residence in Berlin, so the materials I used were all plants and organic debris collected from the streets.
I wanted to create metaphors about our similarities to the natural world and small gestures that showed those transformations and behaviors. Each vignette is an action or gesture from nature in a way. However, nature is more than a theme to me, it is a way of understanding life's cycles and a language. Understanding the language of nature can help us create balance and harmony in our lives. The idea of recycling and repurposing is also part of my work, since I am constantly giving new shapes and meaning to the elements I collect, cutting them, tracing them, preserving them, etc.
2. How does RHYTHMS fit into your larger body of work?
I like to experiment with different materials and mediums, from drawing to animation, objects, and installations. However, the themes I investigate are mostly inspired by the language of nature, the morphology of plants, its behaviors, complex beauty and how we interact with our environment. The video RHYTHMS was done very spontaneously. I didn't want to force any aesthetics, but experiment. It looks very different from my earlier videos, which were more elaborate and premeditated. Overall, the important thing in my work is the process that leads to the final work and the idea. Some pieces look more finished than others, but I like to have that freedom. It allows me to create more and not get stuck with the technical side.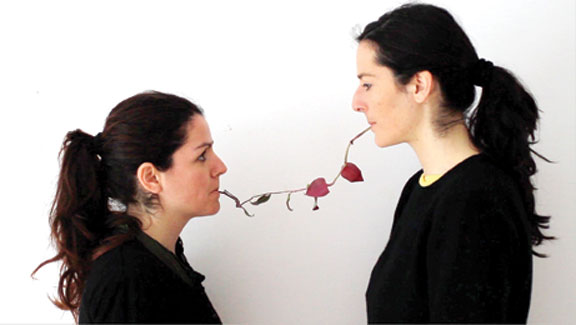 3. As an artist, what is your most essential tool? Why?
First of all, observation, and then a passion for the act of drawing and understanding the world through images. The more I observe, the more I can connect concepts and forms. Then, drawing, because of its flexibility and expressiveness. Everybody can relate to this language, we have all drawn at some point in our lives, I drew before I started to talk. Drawing always surprises me. I can pull images from the unconscious, memories, trace gestures, visualized complex patterns, emotions, music, or drawings with different materials. The important thing is the action of making a personal mark that will reflect your personality, a rhythm, a unique gesture. It is sometimes a form of meditation and similar to writing, I can express my ideas faster with a pencil.
4. Who or what are your sources of inspiration and/or influence?
Most of my inspiration comes from nature and our relationship to it. But my first influence was my father, who as a surgeon taught me to observe trees and flowers, and to appreciate insects and the fragility of the human body. We could spend hours drawing and talking about a bone.
My world is also inspired by movement, the language of the body, dance, and sound. I was influenced by performance artists such as Bruce Nauman, Gordon Matta-Clark, and Trisha Brown, who used their bodies as tools and were constantly experimenting. Then I felt very connected with minimalist artist Agnes Martin, who can express a very powerful emotion through a simple line and color. Her work can translate the beauty and peace that I find in nature. But overall, my influences are constantly changing. I am now reading a very interesting book by Manuel Lima that talks about how we understand data and information graphically.
5. What's the last exhibition you saw that you had a strong reaction to?
The last exhibition I saw was a retrospective of Yayoi Kusama, who experimented with multiple mediums and really took control of her career as an outsider and independent artist in New York during the '70s. Her body of work is fascinating, from her early giant Minimalist paintings to her performances and colorful installations. She had a very rich personal world and was not afraid of exhibiting her fears, political views, obsessions about the body, sex, and even fashion statements. She used the media and the press as another outlet to convey her messages. Finally, she moved back to Japan to reinvent herself as an artist in a completely changed country, where she has voluntarily lived in a mental institution. Her art was not only her profession, but maybe a type of therapy to understand and cope with her own persona. In one way or another, we want to make art so we can see beyond our physical lives and truly try to understand the mind and our deepest emotions.