April 26, 2017
4/26/17
Inspired by the special exhibition New Ground: The Southwest of Maria Martinez and Laura Gilpin, we are celebrating famous artist friendships. Did you know that photographer Louise Dahl-Wolfe (1895–1989) and model Mary Jane Russell (1926–2003) developed a close friendship after collaborating on photo shoots for years?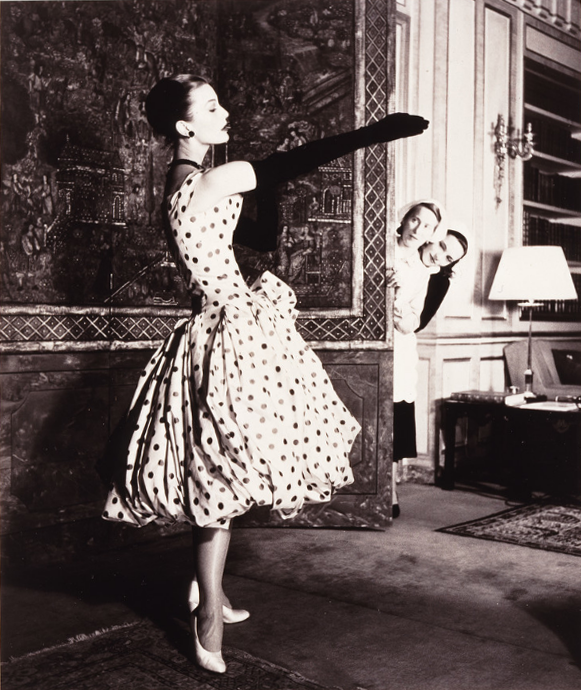 Fixative Focus
Renowned for her work with Harper's Bazaar, Louise Dahl-Wolfe revolutionized the fashion industry by arranging models outdoors or in front of interesting backdrops that rivaled the clothes they were wearing. Dahl-Wolfe spent 22 years working in the fashion world before retiring from the magazine in 1958. NMWA's collection contains more than 100 photographs by Dahl-Wolfe, including five works that feature Mary Jane Russell.
Mary Jane Russell signed as a model with the Ford Agency in 1948, just in time for the debut of the "New Look." She was a favorite model of many photographers, including Dahl-Wolfe. One of Dahl-Wolfe's photographs in NMWA's collection, Mary Jane Russell in Dior Dress, Paris (1950), features Russell posing in profile and elongating her neck, while putting on elegant evening gloves. Dahl-Wolfe placed Russell in front of a luxurious background that challenges the dress, while the contrast between the two directs the viewer's eye directly to the dress and Russell.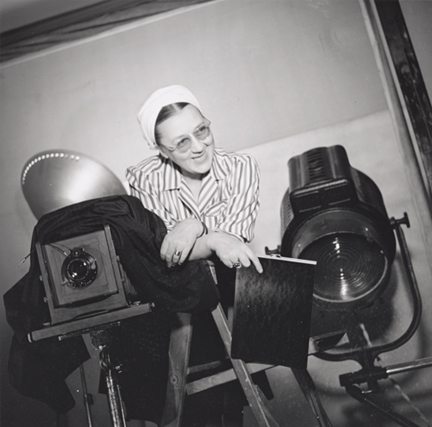 Fashion Forward Friends
After meeting on a set, Russell quickly became one of Dahl-Wolfe's favorite models. Dahl-Wolfe's eccentric techniques coupled with Russell's short stature and elongated neck resulted in unconventional photographs that brought personality and life to fashion advertisements. Dahl-Wolfe valued Russell's input on shoots, making the photographs a joint effort. "Louise was a benevolent dictator, except with Mary Jane. She'd let Mary Jane say, 'I think the dress would show better this way'" Russell's husband, Edward, recalled.
The photographer even broke an unwritten industry rule not to photograph the same model for more than two collections after trying unsuccessfully to find a suitable replacement for Russell. Dahl-Wolfe later said, "I hated the popular look of models in those days. I called it the 'Candy Box' look—all translucent white skin, blonde hair, and blue eyes. I liked yellowish skin and green eyes, and I found it with Betty Bacall, and above all with Mary Jane Russell, who was marvelous." By the end of her career, an estimated 30 percent of Dahl-Wolfe's photos featured Russell.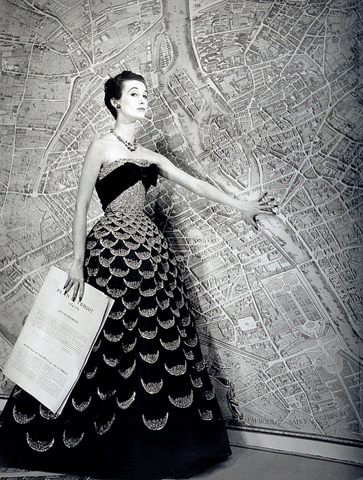 Their friendship lasted 12 years, producing some of the most iconic photographs of the time. Reflecting on their relationship, Russell said, "One was never selfish with Louise. There was an extraordinary, immediate communication of her conscientiousness, her seriousness. She was wicked, challenging, exasperating, and heavenly. It was a rare, rare, extraordinary experience. She was the most beautiful person in my working life."
Learn about the friendship between potter Maria Martinez (ca. 1887–1980) and photographer Laura Gilpin (1891–1979), whose works are on view in New Ground through May 14, 2017.