February 17, 2011
2/17/11
It's all in the family? You be the judge. Although artist Georgia Mills Jessup doesn't believe in this "gene theory stuff," she is one of twenty-nine family members with a profession in the arts from writers to musicians to dress designers. Both of her parents were artists as well as her daughters and brothers (she was thirteenth out of eighteen children).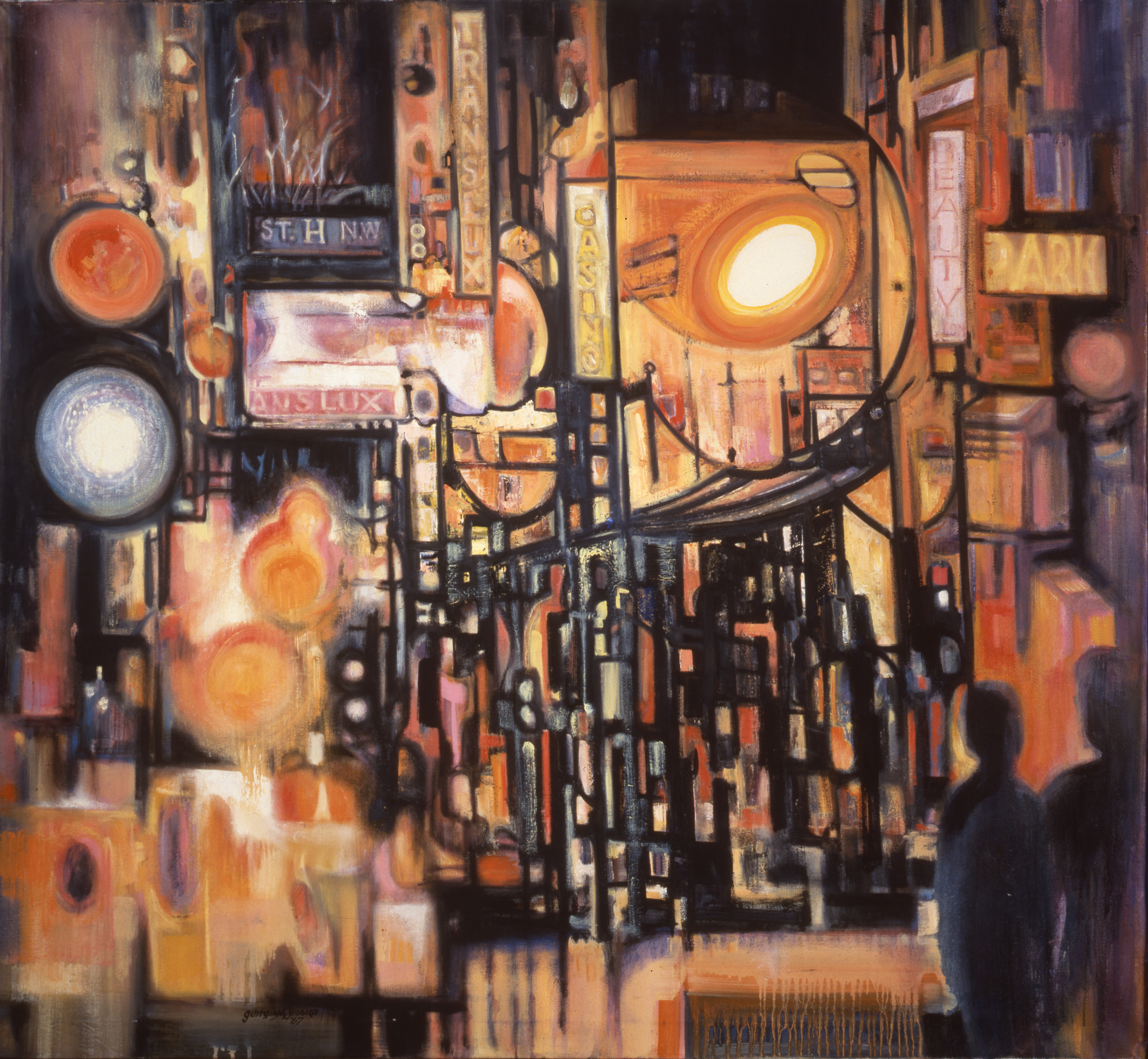 Born in Washington, D.C., in 1926, Jessup demonstrated an artistic bent early on, apprenticing under the Works Progress Administration artist Herman L. Walker as a teenager and even exhibiting two of her paintings at the World's Fair in New York in 1939 when she was just thirteen. She went on to study painting at Howard University in D.C., where she received her BFA in 1959, and then earned her MFA in ceramics and sculpture at Catholic University also in D.C. in 1969. Later, she continued studying at American University and at the District of Columbia Teachers College.
A self-described "melting pot" for her mixed heritage, being both African American and Native American (a descendant from the Pamunkey Tribe of Indians of Virginia), Jessup could apply this term in reference to her mastery of several art mediums. An accomplished painter, collagist, ceramicist, muralist, and sculptor, she has created a myriad of artwork from decorative and functional stoneware to abstract and representational paintings. Jessup served as the first artist-in-residence at the Smithsonian Institution's Anacostia Neighborhood Museum, and her artwork is part of its permanent collection as well as in many other private collections.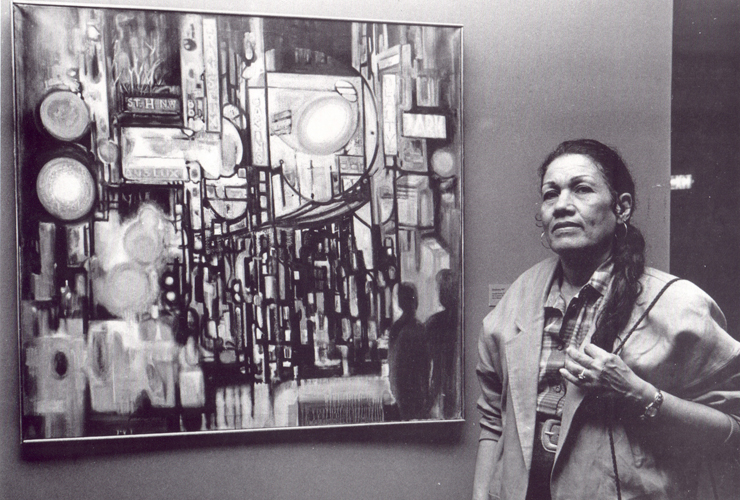 In her 1967 painting, Rainy Night, Downtown, part of the NMWA collection and on view on the third floor, Jessup celebrates the urban landscape on a rainy evening. Through vivid abstractions and stark lighting contrasts, she creates an energetic "hustle and bustle" mood. Despite Jessup stating that this could be a night scene in any U.S. city, the identifiable signs for "Trans-Lux Theatre" and "St. H N.W." keep this painting close to home in D.C. Not only was the Trans-Lux Theatre once located a mere block away from NMWA, but it is also where Jessup grew up, raised and mothered her children, and worked as an art educator, arts advocator, and artist. It is even the city where, after leaving the Pamunkey reservation, her grandfather arrived by foot.
Works Cited
Cornell, Susan. "The World According to Georgia. Columbia Magazine. Spring 1989, 49-52.