July 9, 2017
7/9/17
Revel in the beauty of nature captured by Patricia Tobacco Forrester (1940–2011) in her large-scale watercolor works on view at NMWA. The artist's work is characterized by expansive compositions filled with vibrant hues.
Forester's affinity for nature began at a young age. A New England native, Forrester grew up on a small farm in Western Massachusetts. She received a Bachelor of Arts from Smith College in 1962. Originally a printmaker, Forrester studied under sculptor and graphic artist Leonard Baskin and later received a Master of Fine Arts from Yale University in 1965.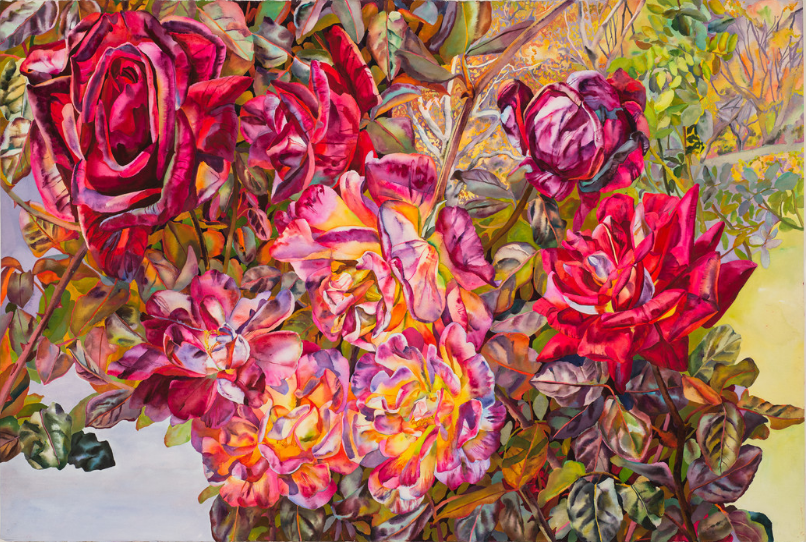 Forrester produced some of her best known works in Washington, D.C, where she lived for nearly 30 years. She painted almost exclusively outdoors, finding inspiration in neighborhood parks and gardens around the city, including the National Arboretum. She once said, "I think I know almost every tree and flower there." For Forrester's artistic practice, working from photographs was not sufficient. She preferred painting en plein air, because of the wealth of visual information provided in nature. Light also played a key role in her work. When choosing a location to paint, the artist focused on areas with a dramatic interplay of light with surrounding trees and vegetation.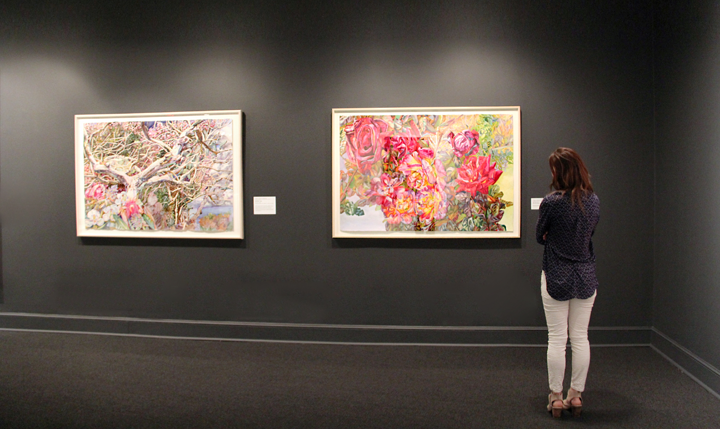 Unconcerned with realistic depictions, Forrester enjoyed inconsistencies and distortions in her work. She often described her paintings as abstract and enjoyed the "accidental nature of watercolor" as a medium. She dove into each scene with little to no preparatory sketching. This technique allowed her pieces to evolve naturally, influenced both by the natural properties of her watercolors and by her personal response to her surroundings.
During the winter months, when D.C. weather was not conducive to working outside, Forrester often ventured to more tropical locales. One of her favorite destinations outside of the D.C. area was Costa Rica. Her work from abroad depicts lush and intricate rainforest scenes, integrating components from a multitude of sites. Forrester masterfully created vibrant, layered compositions.
Visit NMWA to see two of Forrester's large-scale watercolors, Bronzed Roses (1991) and Barbados (1995), on view in the third floor galleries.
—Caroline Cress was the spring 2017 development events intern at the National Museum of Women in the Arts.