March 25, 2010
3/25/10
In Niki de Saint Phalle's sculptures, light seems to dance as it reflects off mosaic surfaces made from glass, mirrors, and colored stones. The sinuous curves and massive forms of the sculptures themselves radiate a sense of movement and a tangible dynamism. Saint Phalle's sculptures are individualistic, coinciding with the care-free attitude of the artist.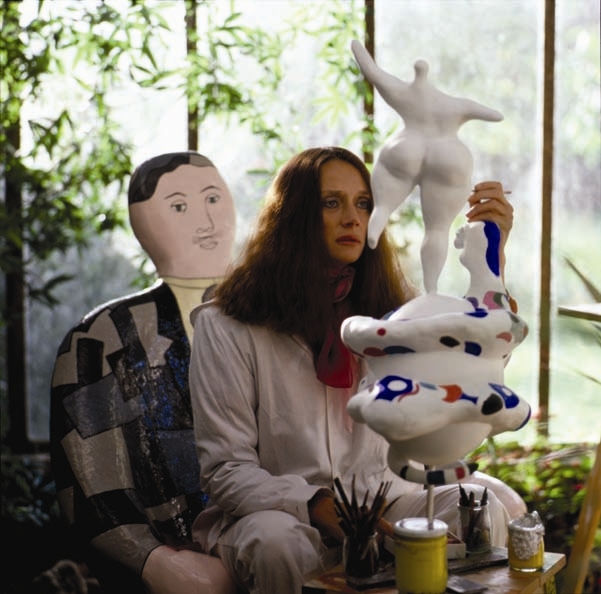 Saint Phalle was born in France and in her early years exemplified her defiant attitude through the creation of her art. While attending a convent school in her youth, Saint Phalle painted the fig leaves covering the classical sculptures on campus red, illustrating an early love of color and a disregard for following the rules. In her late teens, she married writer Harry Mathews, began a career as a fashion model, and also studied to become an actress. But in 1953, she was hospitalized for depression, and it was then that she began to delve into painting and collage.

Saint Phalle was a self-taught artist who experimented with creative techniques that were distinctly her own. Harry Mathews, her first husband, said, "When she found work she liked, she absorbed and devoured it; rather than analyzing it rationally, she remained instinctive and developed her intuitions patiently and observantly."[1] Due to the unique methods Saint Phalle used to create her "Tirs" (Shootings) works of the early 1960s, she was associated with the Nouveaux Réalistes group in France, whose members included Jean Tinguely, who would become Saint Phalle's second husband. In the mid-1960s, Saint Phalle began to focus on figures of women. She called these sculptures "Nanas," which translates to "broads" or "chicks" in English. These works epitomize Saint Phalle's fascination with both conventional and progressive ideas about femininity. The voluptuous figures allude to historical fertility symbols and are celebratory of the female form.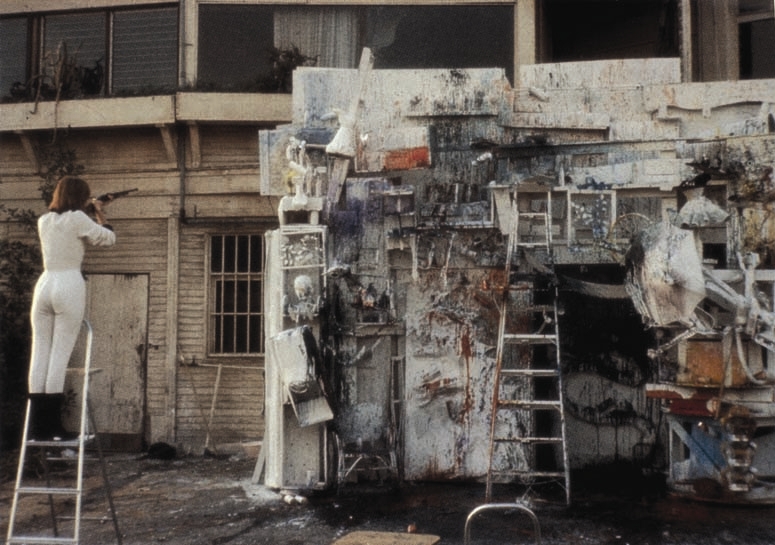 Saint Phalle died in 2002 but left behind a legacy of unique and fascinating works that explore a number of different themes including Animals, Totems, and Black Heroes. Come see Niki de Saint Phalle's work at NMWA beginning April 28th. Visit www.nmwa.org/sculptureproject to learn more and find out how you can participate in the Opening Celebration!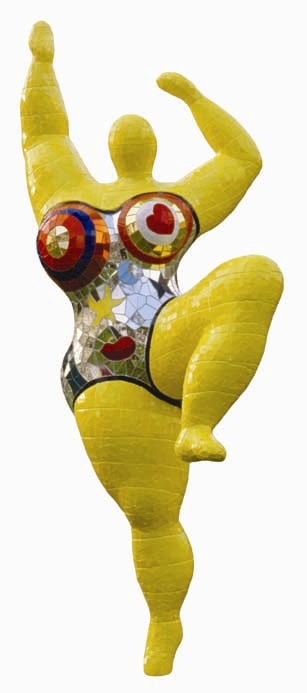 ---
[1] "Portrait of a Woman; La Hachoir; Face/Self PortraitPortrait of a Woman; il: La Hachoir; il: Face/Self Portrait; Living With Niki." Tate Etc.(Spring 2008): 44-51. Art Full Text, WilsonWeb (accessed March 11, 2010).