March 24, 2010
3/24/10
Lola Álvarez Bravo was a pioneer of the photography movement and perhaps the first professional Mexican woman photographer. She shattered stereotypes by pursuing her dream from behind a camera lens and was associated with and photographed the most famous artists of her day, such as Diego Rivera, Jose Clemente Orozco, Maria Izquierdo, Alfaro Siquieros, and Frida Kahlo. Bravo was a key figure in the cultural renaissance that followed the Mexican Revolution, becoming a positive role model for women artists and gaining international attention for her intimate portraits of Frida Kahlo.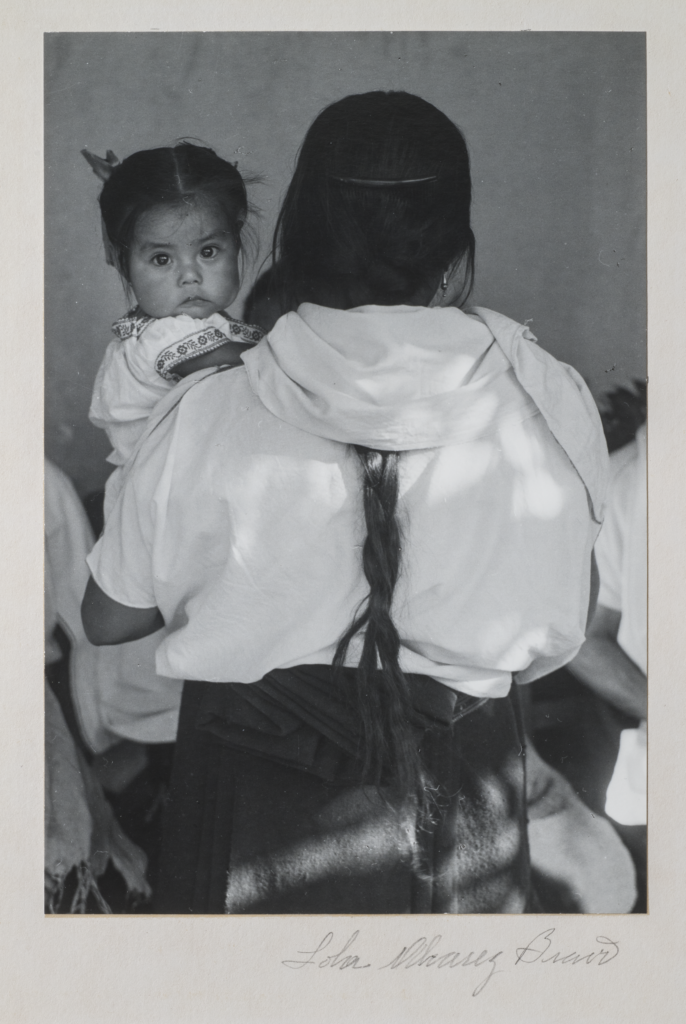 Dolores Martinez de Anda was born in the small city of Lagos de Moreno in Jalisco, Mexico, in 1907 to a wealthy family. Orphaned at a young age, she moved to Mexico City to live with her half brother and met their neighbor, Manuel Álvarez Bravo. In 1925, Lola married Manuel and moved to Oaxaca where Manuel pursued a career in photography and Lola became his assistant. Manuel taught her about photography and she began to capture her own imagery. The couple returned to Mexico City in 1926 before the birth of their son. Heavily influenced by their new friend Edward Westin and his mistress Tina Modotti, an amateur photographer, Bravo was inspired to pursue photography professionally. In 1931, Manuel and Lola won first and second prizes, respectively, at the Exhibición Nacional de la Pintura y la Fotografía, a significant accomplishment for both.

In 1934, Lola separated from her husband, maintaining her married name, and began a solo career spanning more than fifty years. She received her first commission in 1936 photographing the choir stalls of a former church, which subsequently led to magazine work with El Maestro Rural, Hoy, and Rotofoto. Bravo dove into photojournalism, portraiture, as well as photomontage, focusing on the cultural life and social problems of Mexico. She moved into an apartment in Mexico City with painter Maria Izquierdo, who led her into many budding artistic circles. In 1944, Bravo held her first solo exhibition at Mexico City's Palace of Fine Arts. She also taught photography at the esteemed Academía de San Carlos.

From 1951 to 1958, Bravo directed her own gallery in Mexico City and in 1953 organized Frida Kahlo's only solo exhibition in Mexico during Kahlo's lifetime. Lola had a major retrospective in 1992 in Mexico City but had stopped making work by then due to failing eyesight. Bravo died in 1993, but her body of work and defiance of social norms will never be forgotten.