March 15, 2010
3/15/10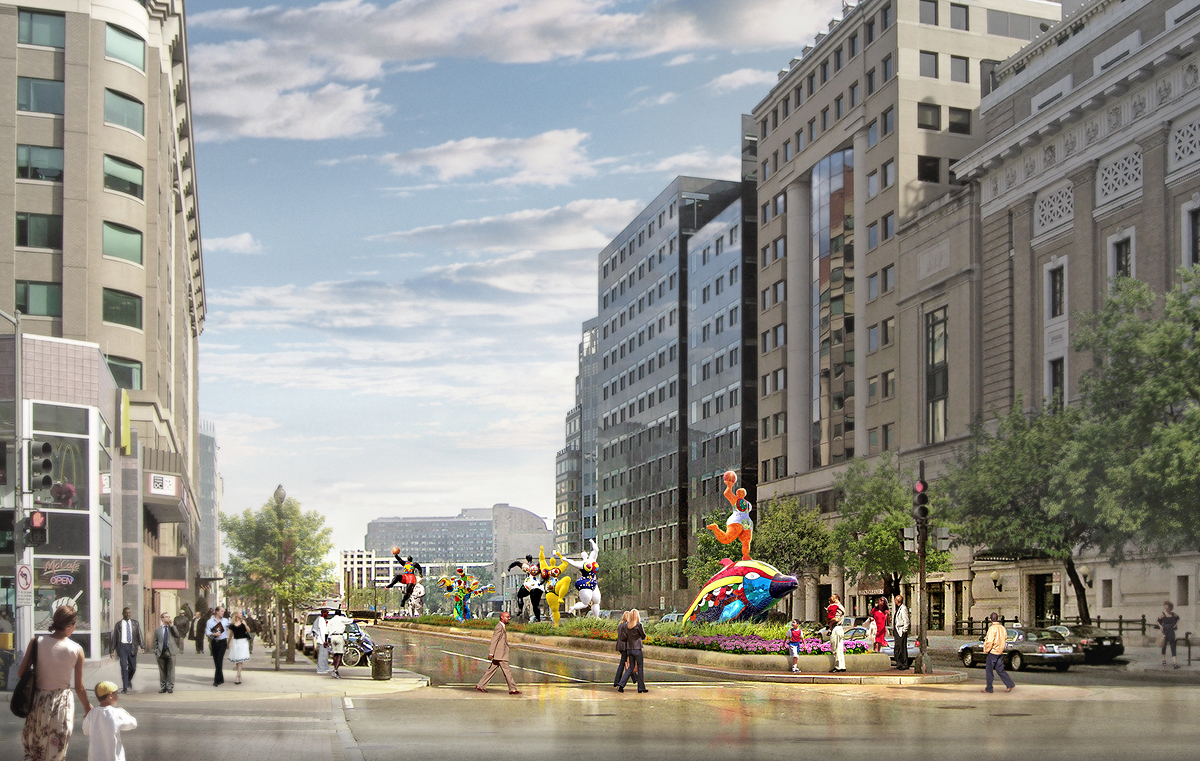 NMWA's New York Avenue Sculpture Project is a bold new art installation that will beautify Washington for years to come. Through an innovative private-public partnership among NMWA, the DC Office of Planning, and the Downtown DC Business Improvement District (BID), sculptural works will line the medians along New York Avenue, NW, from Herald Square at 13th Street to Mount Vernon Square at 9th Street.

On April 28, NMWA will unveil the first installment of contemporary sculptures along New York Avenue from 13th Street to 12th Street, right in front of the museum. Upon the completion of all four phases in 2015, the sculpture project will provide a unique cultural attraction as the first and only major outdoor sculpture boulevard in the city. Each sculpture will remain on display for one to three years and then will be replaced by another artist's work. NMWA hopes to create a dynamic space for the works of female artists to be displayed and celebrated.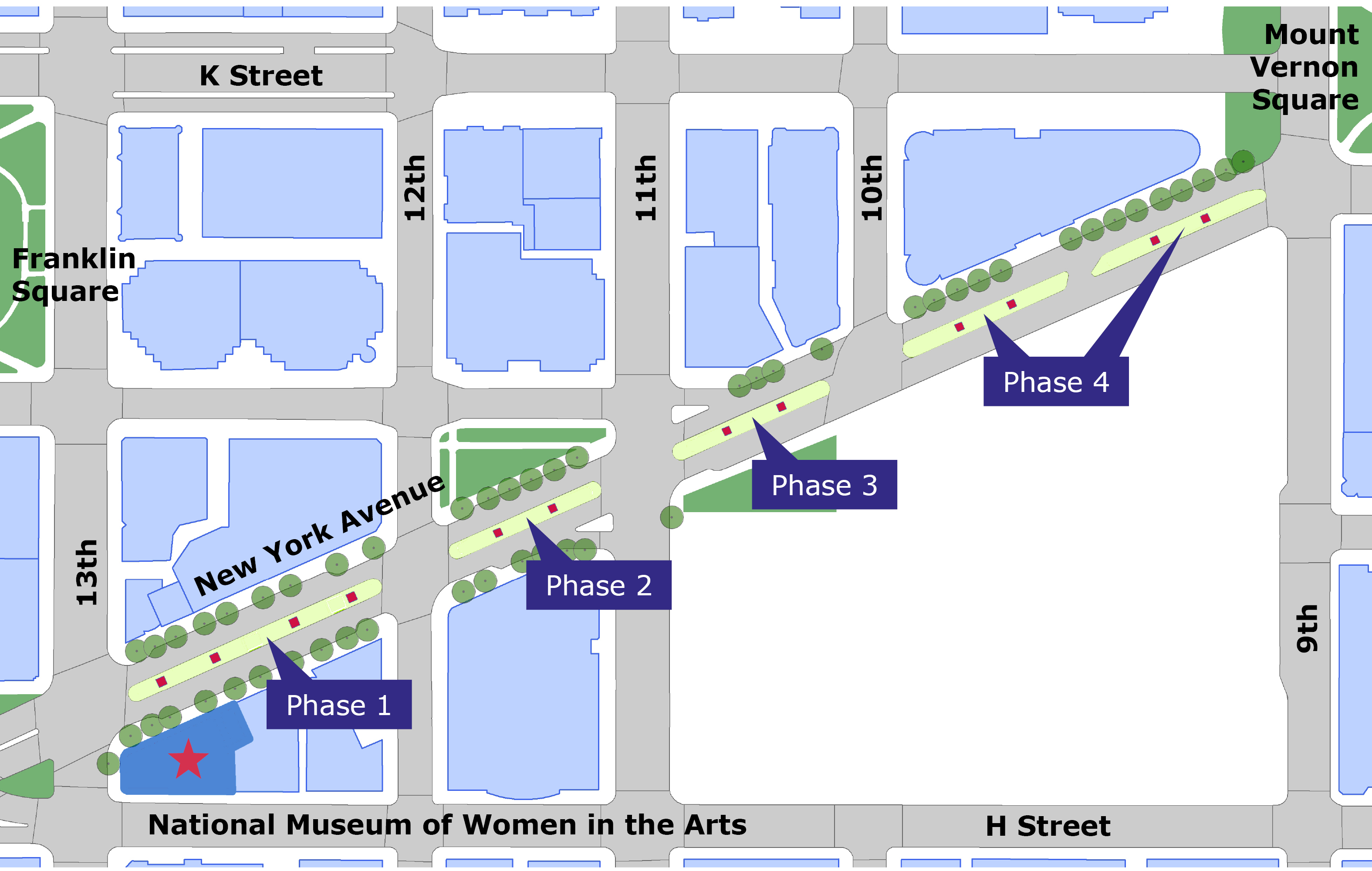 The New York Avenue Sculpture Project's goals align closely with the plans established for Washington, D.C., in 1791 by architect Major Pierre L'Enfant. L'Enfant envisioned the city with wide tree-lined avenues that connect open spaces and offer grand vistas. New York Avenue, when lined with important sculptures, will complement L'Enfant's layout.

The first phase of the project features works from the oeuvre of French-born artist Niki de Saint Phalle: Nana on a Dolphin, 1998, L'Arbre serpents (Serpent Tree), #23 Basketball Player and Les trois grâces (The Three Graces), all from 1999. Each monumental sculpture is a splash of exuberant color that will revitalize downtown D.C. These 12- and 15- foot high figures were created with fiberglass then covered with mosaic glass, mirrors, and colored stones. Saint Phalle's joyful works celebrate women, children, heroes, cultural diversity, and love.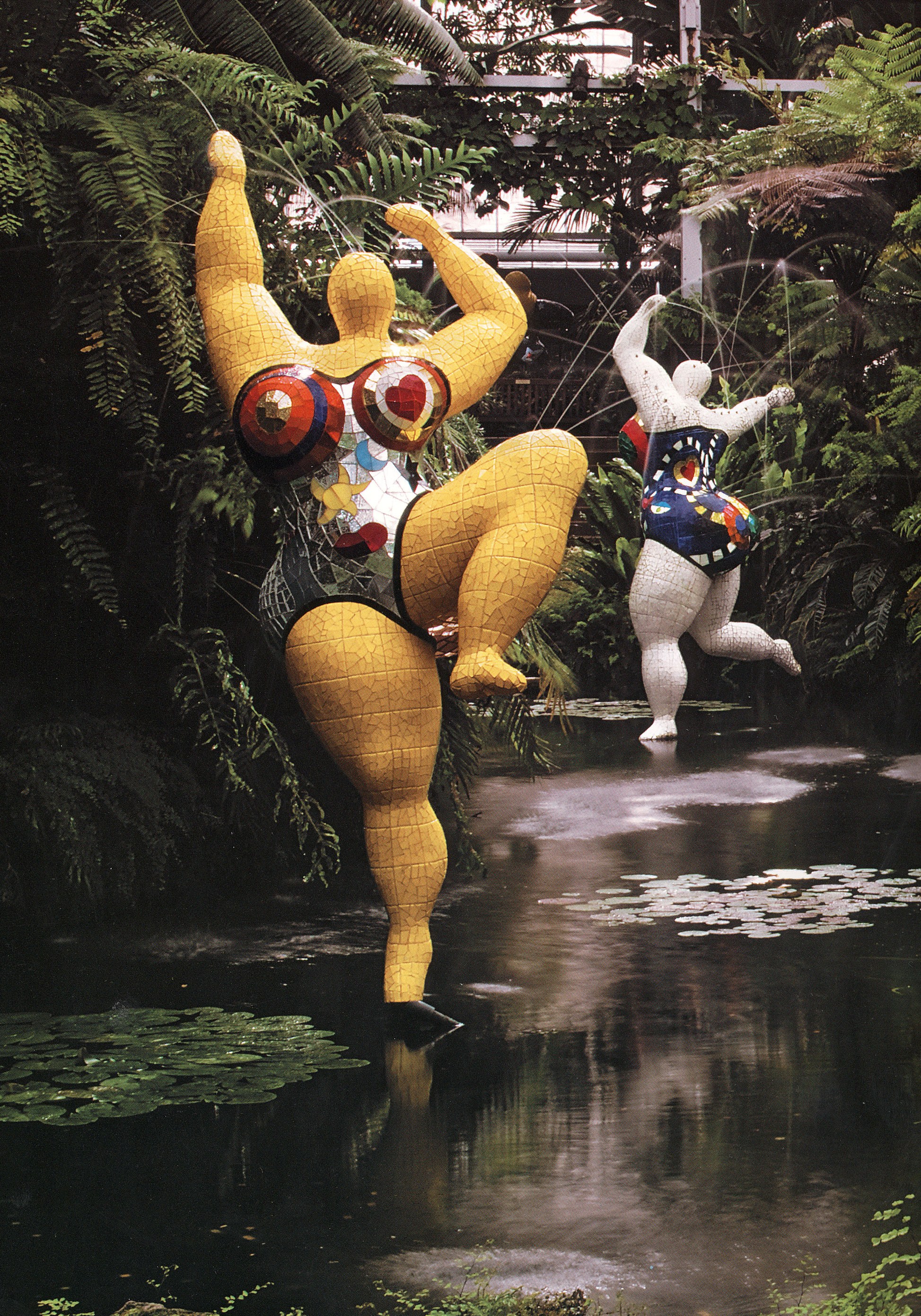 Visit www.nmwa.org/sculptureproject to learn more and find out how you can participate in the Opening Celebration!