January 28, 2011
1/28/11
Now on view in NMWA's Teresa Lozano Long Gallery, The Art of Travel: Picturesque Views of Europe by Richenda Cunningham features "Nine Views Taken on the Continent," c. 1830, a lithographic portfolio of travel prints from NMWA's collection by British artist Richenda (Gurney) Cunningham (1782—1855). The sixth child born to John and Catherine Gurney of the prestigious Gurney's Bank in Norwich, England, Richenda (Gurney) Cunningham (1782—1855) was raised in the idyllic Norwich estate of Earlham Hall. Members of the Religious Society of Friends—or Quakers—the Gurneys raised twelve children and produced one of the most prominent Quakers in British history: Cunningham's older sister, Elizabeth (Gurney) Fry (1780—1845), the renowned prison reformer whose portrait is featured on the five-pound British note.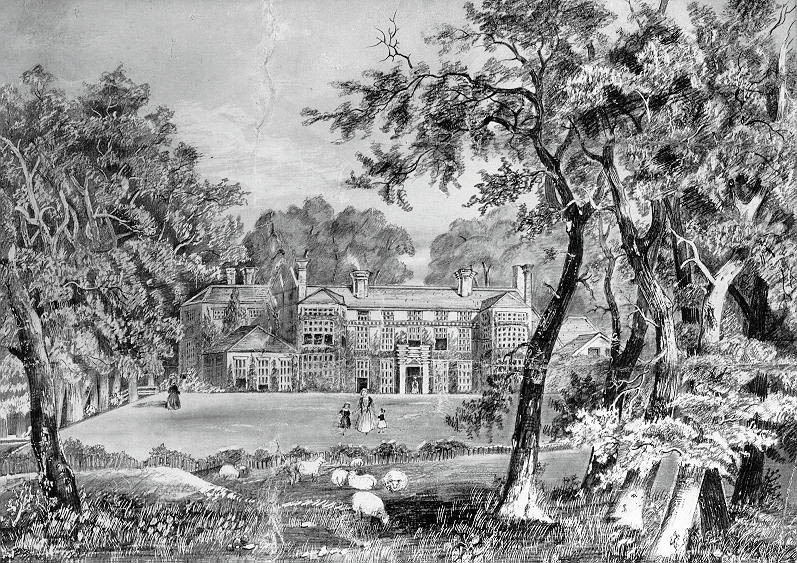 Following their mother's death in 1794, the enterprising Elizabeth raised her then-twelve-year-old sister Richenda. Elizabeth's care, and the supportive Quaker community which approved of women taking an active role in public life, provided the context in which Cunningham matured and began her artistic training. At age ten, she became the pupil of celebrated Norwich landscape painter John Crome (1768—1821), founder of the Norwich Society of Artists, the first provincial art movement in England. Crome often accompanied the Gurneys to popular travel destinations and worked closely with Cunningham, who masterfully drew her surroundings.
While many artists of her time pursued art solely for enjoyment, Cunningham engaged in profitable artistic ventures. At twenty-nine, she was the only woman to publish her work in The Architectural Antiquities of Great Britain, an influential sourcebook for the Gothic Revival by antiquarian John Britton (1771—1857). At thirty-four, she married Anglican Reverend Francis Cunningham of Lowestoft Vicarage, where she taught, organized women's groups, assisted the homeless, and continued to pursue art.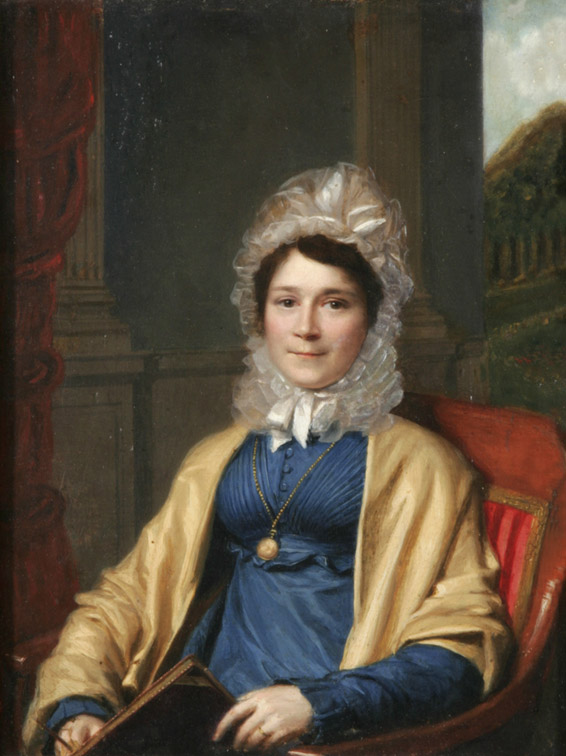 Cunningham was greatly influenced by Romanticism—a pervasive movement sweeping England in the 18th and 19th centuries that encouraged a love of nature and travel. In England, clergyman and travel enthusiast Reverend William Gilpin (1724—1804) spurred a vogue for written and visual accounts of travel; in 1768 he coined the term "picturesque" to describe the beauty of roughness, irregularity, and disrepair in nature and architecture. Picturesque artists like Cunningham manipulated their work to include visually enticing elements—a jagged mountain or a crumbling bridge—for embellishment.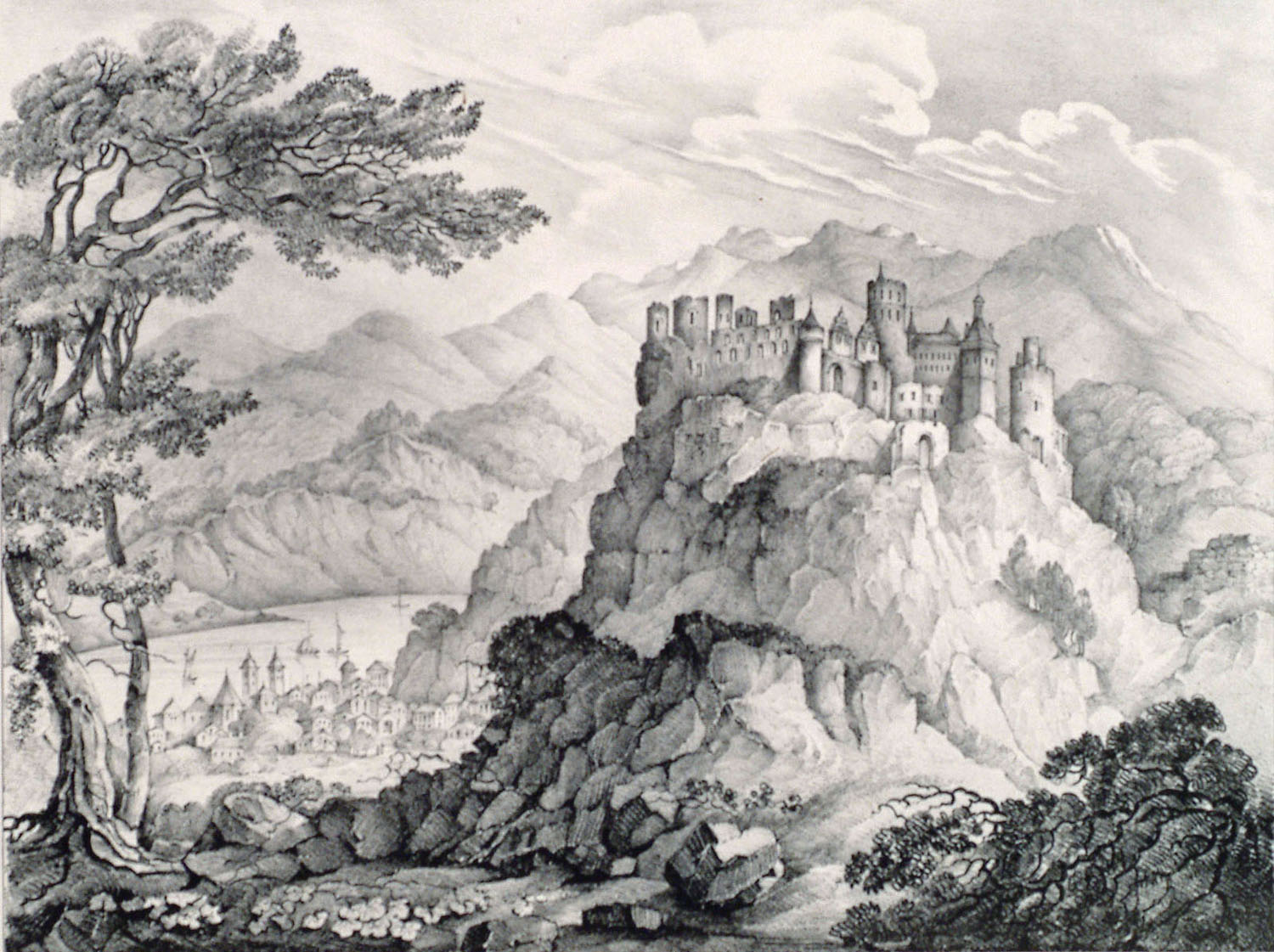 Cunningham's "Nine Views Taken on the Continent," c. 1830, depicts ruined buildings and dramatized landscapes in France, Germany, Italy, and Switzerland, locations she likely visited in 1815. Epitomizing the picturesque style, Cunningham's embellished views served as artistic resources for tourists who wished to employ an imaginative aesthetic lens when traveling. To convert her drawings for "Nine Views" into marketable portfolios, Cunningham collaborated with London printmaker Charles Joseph Hullmandel (1789—1850), a leading figure in 19th-century English lithography. "Nine Views" sold successfully over time: a reprint at the Yale Center for British Art is dated 1840, postdating NMWA's version by ten years.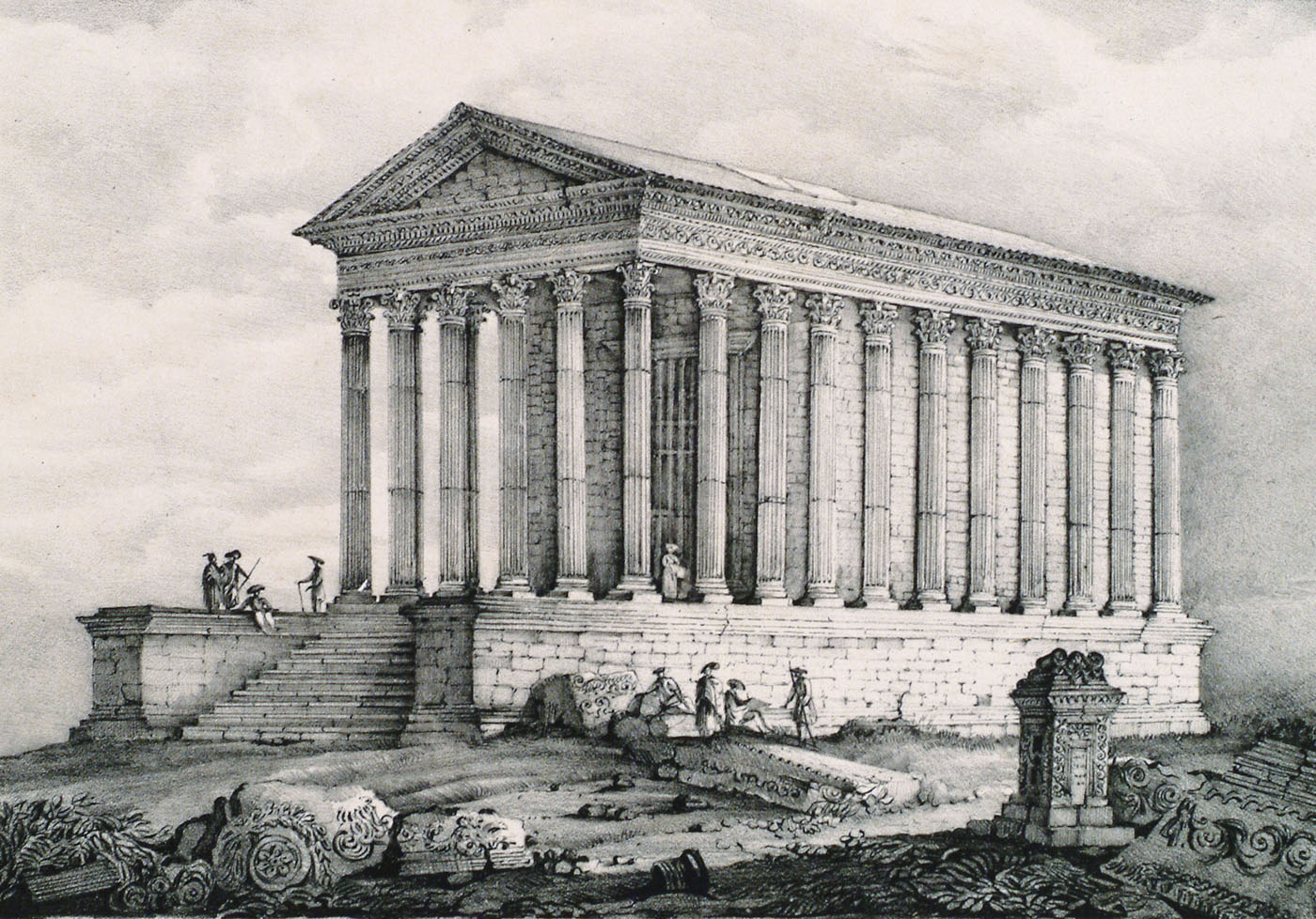 Like many women artists whose biographies and oeuvres present puzzles needing to be pieced together, Cunningham received superb artistic instruction, worked effectively in the prominent artistic mode of her time, and juggled familial responsibilities. She employed state-of-the-art methods to publish her work in a time and industry dominated by men. Inspired by strong women in her family, Richenda Cunningham diligently pursued her passion and enjoyed success as an artist of the picturesque.
The Art of Travel: Picturesque Views of Europe by Richenda Cunningham is organized by the National Museum of Women in the Arts and supported by the Members of NMWA. Cunningham's print portfolio is a generous gift to NMWA from Wallace and Wilhelmina Holladay.