November 23, 2015
11/23/15
Dynamic women designers and artists from the mid-20th century and today create innovative designs, maintain craft traditions, and incorporate new aesthetics into fine art in Pathmakers: Women in Art, Craft, and Design, Midcentury and Today, now on view at the National Museum of Women in the Arts. Each week, compare and draw parallels between works on view in Pathmakers and NMWA collection favorites.
On view in Pathmakers
Vivianna Torun Bülow-Hübe, Viviana Bangle Watch, ca. 1969
Bülow-Hübe's sleek stainless-steel watch exudes modernity and seamlessly integrates art with functionality. It showcases clean, curvilinear lines and maintains a sense of visual balance despite its asymmetry. The watch's band remains partially open, revealing a small portion of the wearer's wrist. Elegant and simple, the piece lacks numbers or clasps. The watch is stripped of excess adornments and distilled to basic forms.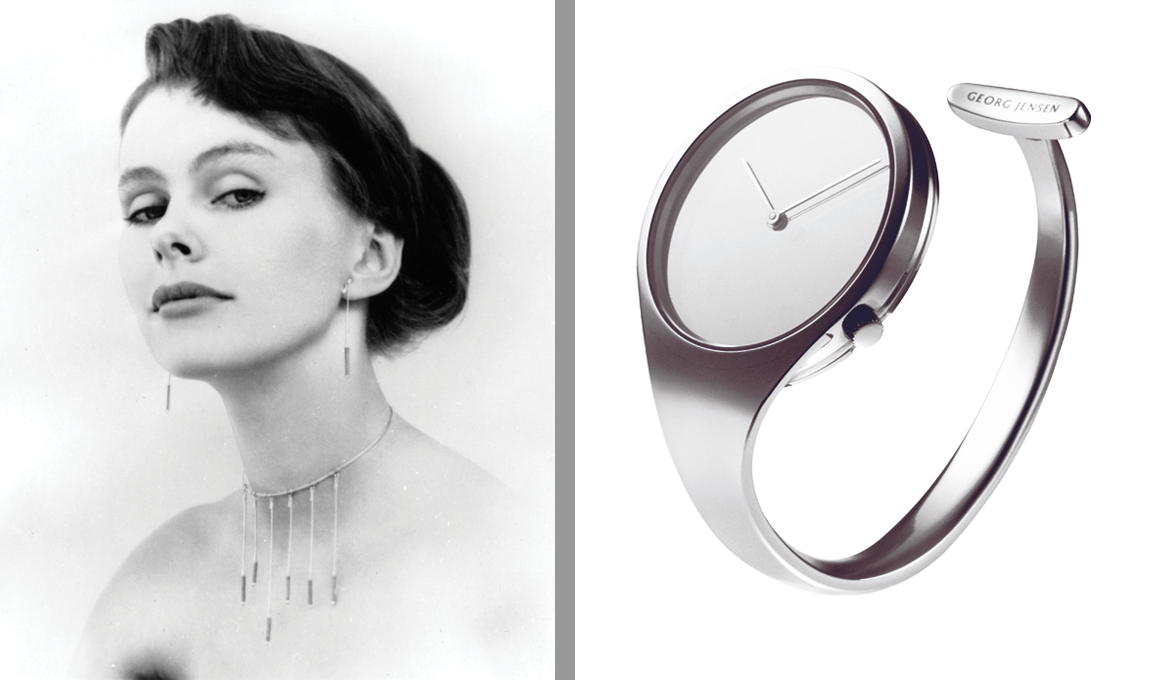 Who made it?
Vivianna Torun Bülow-Hübe (1927–2004) gained renown for her unconventional silver jewelry designs. Born in Sweden, Torun (as she was usually known) began designing jewelry as a teenager. She attended the University College of Arts, Crafts and Design in Stockholm before setting up a studio in Paris. Her innovative, handmade designs caught the attention of luminaries such as Pablo Picasso, Billie Holiday, Brigitte Bardot, and Ingrid Bergman. Her life, like her designs, was unconventional. In the late 1960s she became a member of Subud, an international spiritual movement. She moved to Germany and later to Indonesia, working in service of the movement.
How was it made?
In 1967, Torun began designing for the Danish luxury silver company Georg Jensen. The watch on view in Pathmakers was the first ever made by Jensen and enjoyed great popularity. Eventually the company renamed it "Vivianna" in honor of its creator. Torun said that the watch's creative design stems from a desire to attune its wearers to the present moment: "I wanted to free people from the slavery of time," she explains, "the watch is open-ended to symbolize that time should not bind us, and the dial like a mirror reminds us that life is now." The watch is still sold by Jensen today.
Collection connection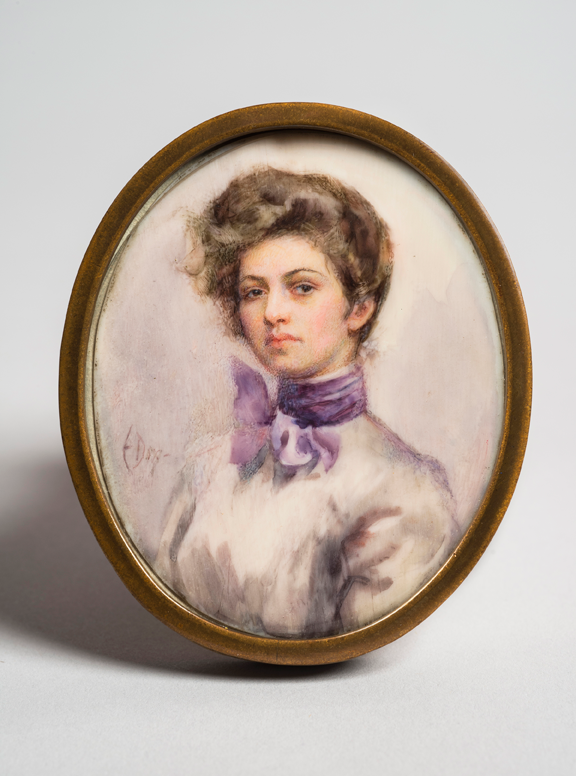 In NMWA's collection, Eulabee Dix's Me (1899) also serves as functional and portable art. Easily carried, miniatures like Dix's served as mementos for loved ones. They were also used to introduce people across long distances. The trend of creating portrait miniatures began in the 15th century, and they remained popular until they were displaced by photography. American-born Eulabee Dix was instrumental in the miniature revival movement in the early 1900s. She used watercolor on ivory—a painstaking process resulting in a delicate artwork. A close look reveals that Dix used stippling for facial details and broader strokes for the clothing. Me exemplifies Dix's attention to detail and her skill in creating likenesses.
Visit the museum and explore Pathmakers, on view through February 28, 2016.