December 1, 2010
12/1/10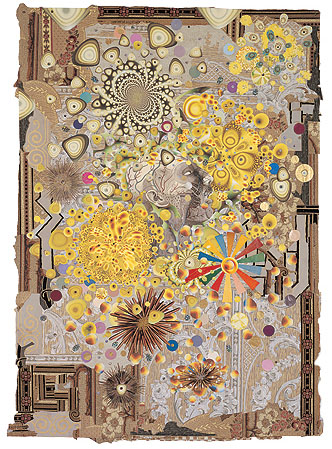 "More is more," was the motto of Miriam Wosk, the celebrated illustrator and mixed-media artist who passed away November 5. With her keen eye for detail, love for ornament and color, and everlasting energy, she wanted to render in her art the beauty of nature and life despite decay and death. Her artwork is described as "an exploration of mortality and attempt to balance the imminence of death through the beauty of art."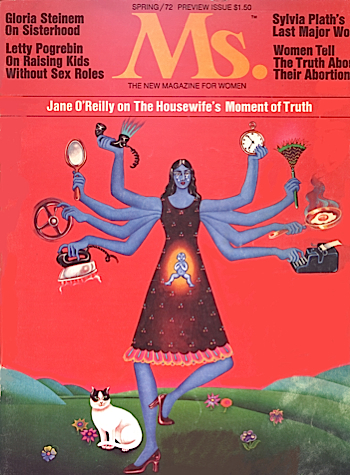 Canadian-born Wosk moved to New York from Vancouver at a young age and studied illustration at the Fashion Institute of Technology. As fashion illustrator who specialized in women's subjects, she worked for numerous publications such as Vogue, Ms, and The New York Times. In 1972, Wosk designed the first cover of Ms., depicting a pregnant, eigth-armed goddess juggling the demands of work, marriage, and motherhood. Although she enjoyed that her magazine illustrations reached millions of people, her aspirations lied in fine arts and she decided to relocate to the West Coast. Years later, she stated that giving up her career in New York and moving to California helped her tremendously to reinvent herself, and the sunlight brightened her work. She hired Frank Gehry to build her three-story penthouse in Los Angeles, incorporating many of Wosk's designs inspired by the curves and colors of Antonio Gaudí's park in Spain.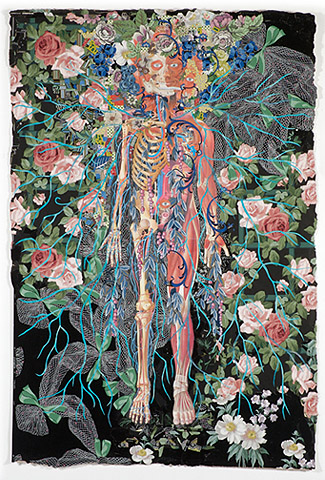 A largely self-taught painter, Wosk produced richly textured paintings, watercolors, prints, collages and tapestry. She utilized a variety of materials from jewels, glitter, and vintage wallpaper, to ribbons and feathers. Similarly, she was inspired by many different artistic styles, including Indian and Persian miniatures, surrealism, avant-garde graphic design, and kitsch. Even Rorschach blots have inspired her art. Her highly decorative and colorful work, blending anatomical imagery, whether human or animal, with floral ornament and vibrant patterns, celebrate life in all forms.
Her work—some as large as murals—has been exhibited across the country. Wosk was diagnosed with cancer five years ago and died at her home in Santa Monica.