June 11, 2013
6/11/13
For centuries, women have struggled for equality in the workplace and balance in their daily lives. The media and popular culture figures continue to debate and fret about women's roles—Facebook executive Sheryl Sandberg encourages women to Lean In, a Pew Research Center study called "Breadwinner Moms" cites Americans' ambivalent reactions to the increased prevalence of primary-earner women, and politicians continue to make headlines with awkward characterizations of working women.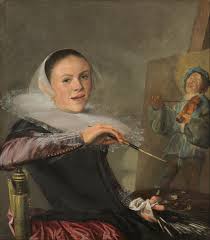 This dilemma also plagued 17th-century painter Judith Leyster. Leyster not only established herself as an independent artist, a feat rare for women of her time, but maintained her own workshop where she taught students. She was also one of few women inducted into the prestigious Guild of St. Luke.
After her marriage and the birth of her children, Leyster's artistic output decreased, as she likely managed her family's business affairs and helped her husband with his art. Though she seemingly relinquished her ambitions for the sake of her family, a self-portrait and group portrait may give us more insight. In Self-portrait, ca. 1630, Leyster depicts herself at her easel, owning her identity as an artist and broadcasting it to viewers. The figure exudes self-confidence as she looks straight out at the viewer in a relaxed, seated pose.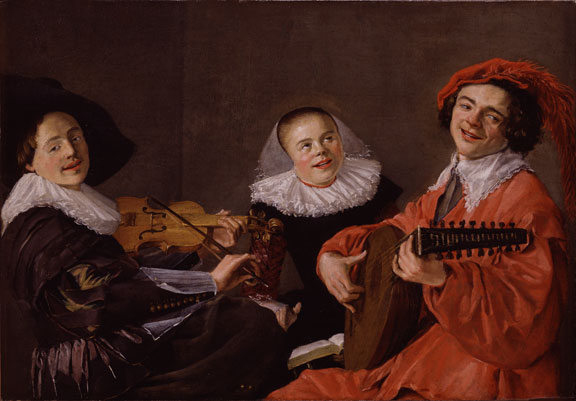 In NMWA's The Concert, Leyster paints a scene of a lively musical performance, a frequent and favorite subject. The three figures are remarkably well defined, as Leyster places the musicians in the foreground, a contrast against the monochromatic wall behind them. Leyster demonstrates her mastery in depicting depth and perspective through the positioning of the lute held by the figure on the right. According to scholars, this composition features a self-portrait of the artist, center, with her husband, the artist Jan Miense Molenaer, depicted playing the violin.
Because the musicians play "in concert" to produce their melody, many believe this work represents the value of working in harmony—perhaps she subtly included her family in her works so that, at least in one small way, these important spheres of her life could coexist.
—Alee Petrucelli is the publications and marketing/communications intern at the National Museum of Women in the Arts.