April 18, 2018
4/18/18
Impress your friends with five fast facts about Faith Ringgold (b. 1930), whose work is on view in NMWA's collection galleries.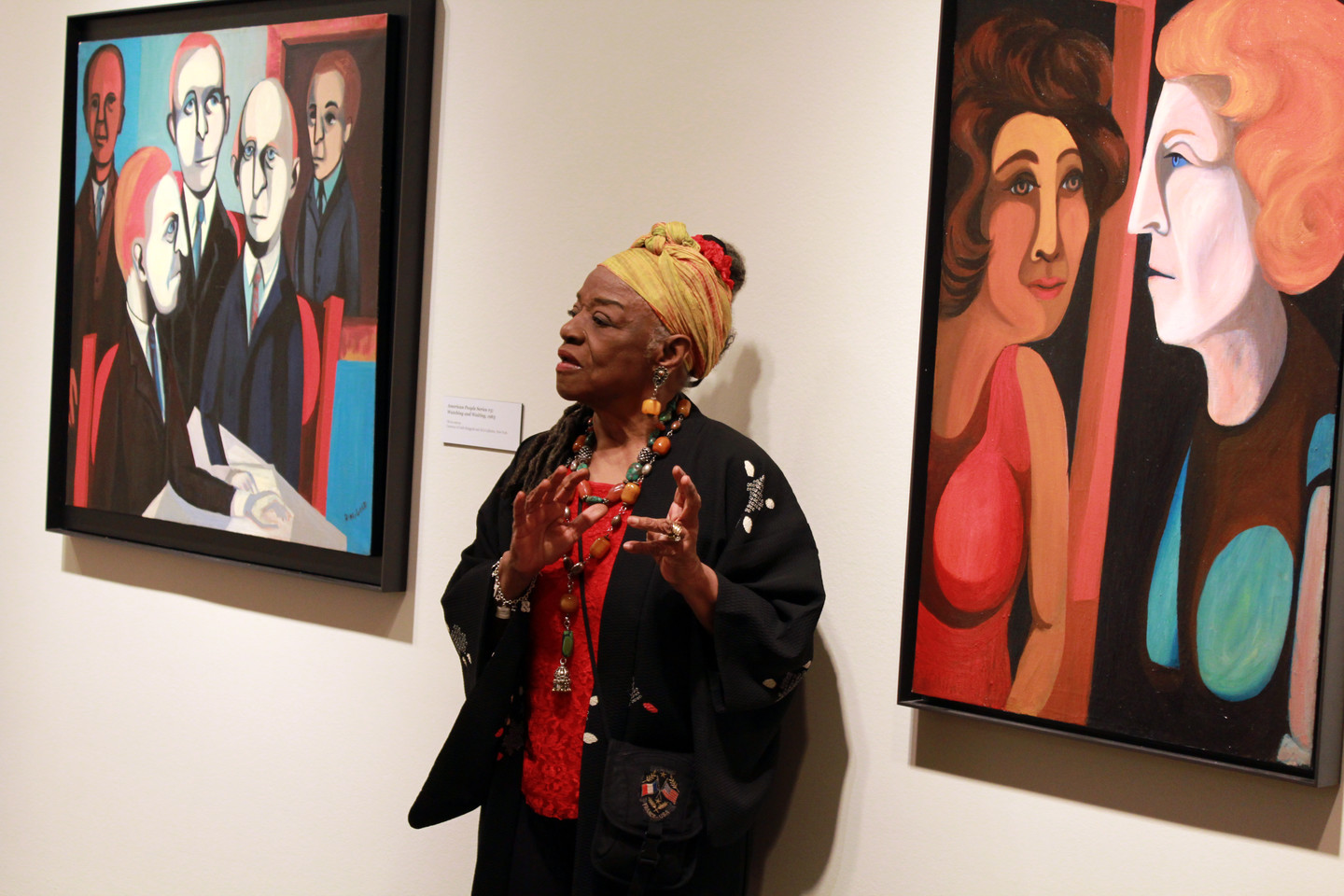 1. Get Real
Faith Ringgold considers her "American People" series, begun in the summer of 1963, the start of her mature artistic work. Using a style she called "Super Realism," Ringgold explored what was happening to black people in the United States and commented upon the Civil Rights movement from a woman's point of view.
2. Let Me Demonstrate
In 1968, when the Whitney Museum of American Art neglected to include any African American artists in its exhibition of 1930s sculpture, Ringgold helped organize demonstrations. She later co-founded the Ad Hoc Women's Art Committee, agitating for equal inclusion of women artists in the Whitney Biennial. In 1971 she co-founded the Where We At Black Women Artists collective, a socially conscious group seeking more exhibition opportunities for black women.
3. Tell Me a Story
Ringgold's famed story quilts were inspired by her fashion-designer mother and Tibetan thangkas (paintings on cloth framed with brocade). She draws on traditions of quilt-making to tell stories about herself and the African American experience more broadly. Her quilts pay tribute to a range of historical time periods and noted cultural figures such as Jacob Lawrence, Josephine Baker, and Zora Neale Hurston.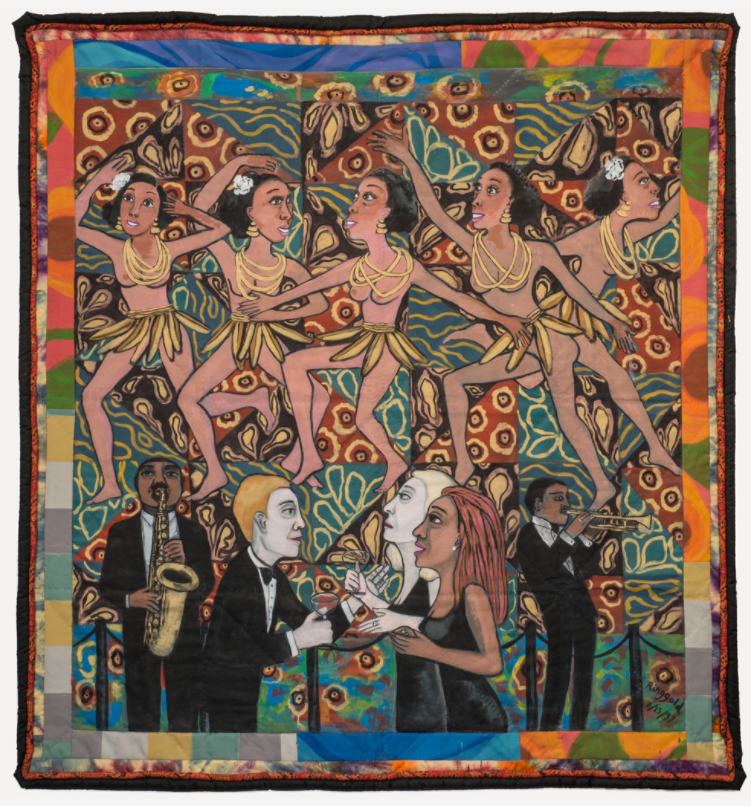 4. The Write Stuff
Ringgold is also an award-winning author. She has written and illustrated numerous children's books, including Tar Beach (1991) and Harlem Renaissance Party (2015), as well as an autobiography titled We Flew over the Bridge (1995).
5. There's an App for That
A huge fan of the Japanese number puzzle Sudoku, Ringgold created a visual art variation of the game in the form of an app called Quiltuduko. It uses blocks of color and pattern, inspired partly by her own art. Solve the puzzle and you've created not an uninspiring grid of numbers but a work of art! It rolled out on iTunes in 2014, when Ringgold was 84 years old.
Visit NMWA and see Ringgold's work American Collection #4: Jo Baker's Bananas (1997) on view in the museum's third floor galleries.