May 25, 2017
5/25/17
The museum's newly reinstalled collection emphasizes connections between historical and contemporary art. Organized by the themes of the body, nature, domesticity, fabrication, and herstory, each gallery delves into a topic explored by women artists through time and around the world.
Male artists controlled the representation of the female body through most of Western art history. During the feminist art movement in the 1960s and '70s, women artists claimed ownership over visualization of the body, and artists today explore the expressive potential of the female form. Artists Daniela Rossell, Mickalene Thomas, and Magdalena Abakanowicz use the human body to communicate powerful messages.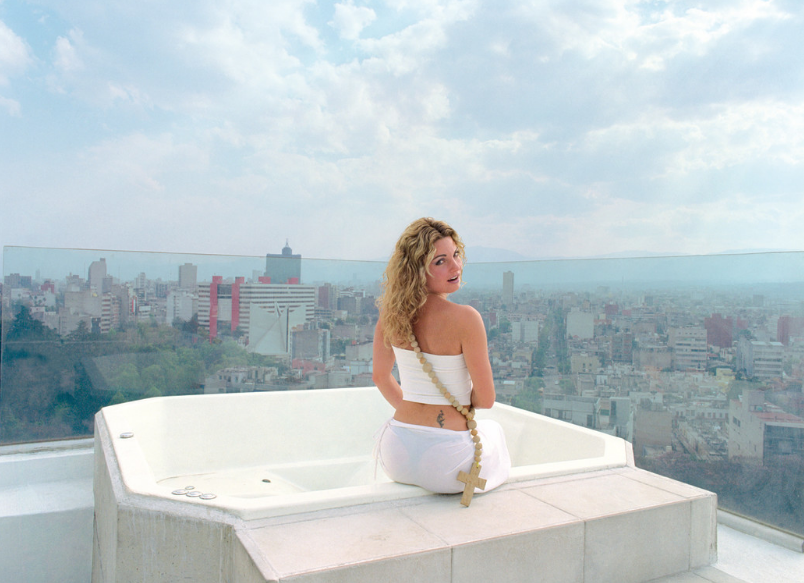 In Michelle Jacuzzi–Untitled (#7) (1999) from the series "Ricas y Famosas," Daniela Rossell (b. 1973) delves into the lives of Mexico's elite families by emphasizing the way popular culture creates and disseminates female stereotypes. From a wealthy family herself, Rossell had access to some of the most affluent women in Mexico. Each subject constructs her own image by choosing her clothing, pose, and setting. Compared to other subjects in this series, Michelle is dressed in more casual clothing while perched atop a rooftop hot tub. Rossell's model suggests a duality, shown with an over-sized rosary and subtly visible underwear and tattoo. The model's confident posture and luxurious setting underscore her wealth and high social standing. Rossell's works explore notions of purity, sexuality, and power in relation to the female body.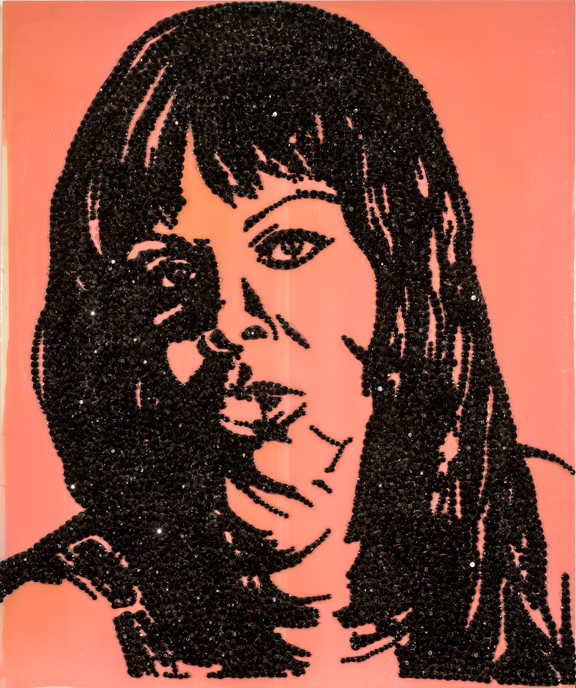 Mickalene Thomas (b. 1971) creates images of African American women as a way to scrutinize and disrupt popular notions of female beauty. Thomas pulls inspiration from art history as well as popular culture. Her works are as likely to reference 19th-century painting as 1970s Blaxploitation films. A-E-I-O-U and Sometimes Y (2009) re-creates a portrait of her model, Fran, from a photo booth picture. In Thomas's work, Fran's face materializes from carefully placed rhinestones against a flamingo-pink enamel background. Thomas compares her use of rhinestones to the lustrous lip gloss women wear as "another level of masking, of dressing up." Her work challenges the perception of femininity.
Magdalena Abakanowicz (1930–2017), a leader in the fiber arts movement, created a mold made from a real person, using burlap mixed with resin and glue for her work 4 Seated Figures (2002). Born in Poland, Abakanowicz witnessed her mother get shot after soldiers stormed into their home during World War II—an instant that that is reflected in these figures. The forms are presented as genderless, and they appear to have been stripped of revealing muscles, arteries, or cords suggestive of the nervous system. Although her figures were inspired from a personal event, the work encourages multiple interpretations and speaks broadly to the human experience. Abakanowicz said, "They are naked, exposed, and vulnerable, just as we all are."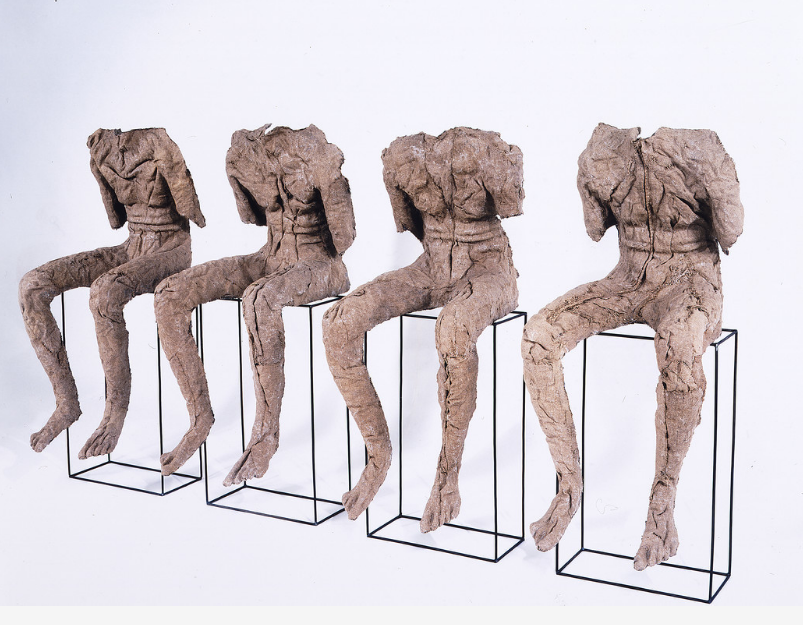 Visit the museum to see these works in the third floor galleries. Can't visit in person? Browse #GalleryReboot on Facebook, Instagram, and Twitter for more collection highlights.