May 6, 2021
5/6/21
Boss Dotty Paper Co. is an independent paper goods company celebrating strong women through playful illustrations laced with humor and a can-do attitude. We spoke with Theresa Berens, founder and illustrator, about creativity, the joys of running a small business, and which women artists inspire her the most.
Shop Boss Dotty in NMWA's Museum Shop!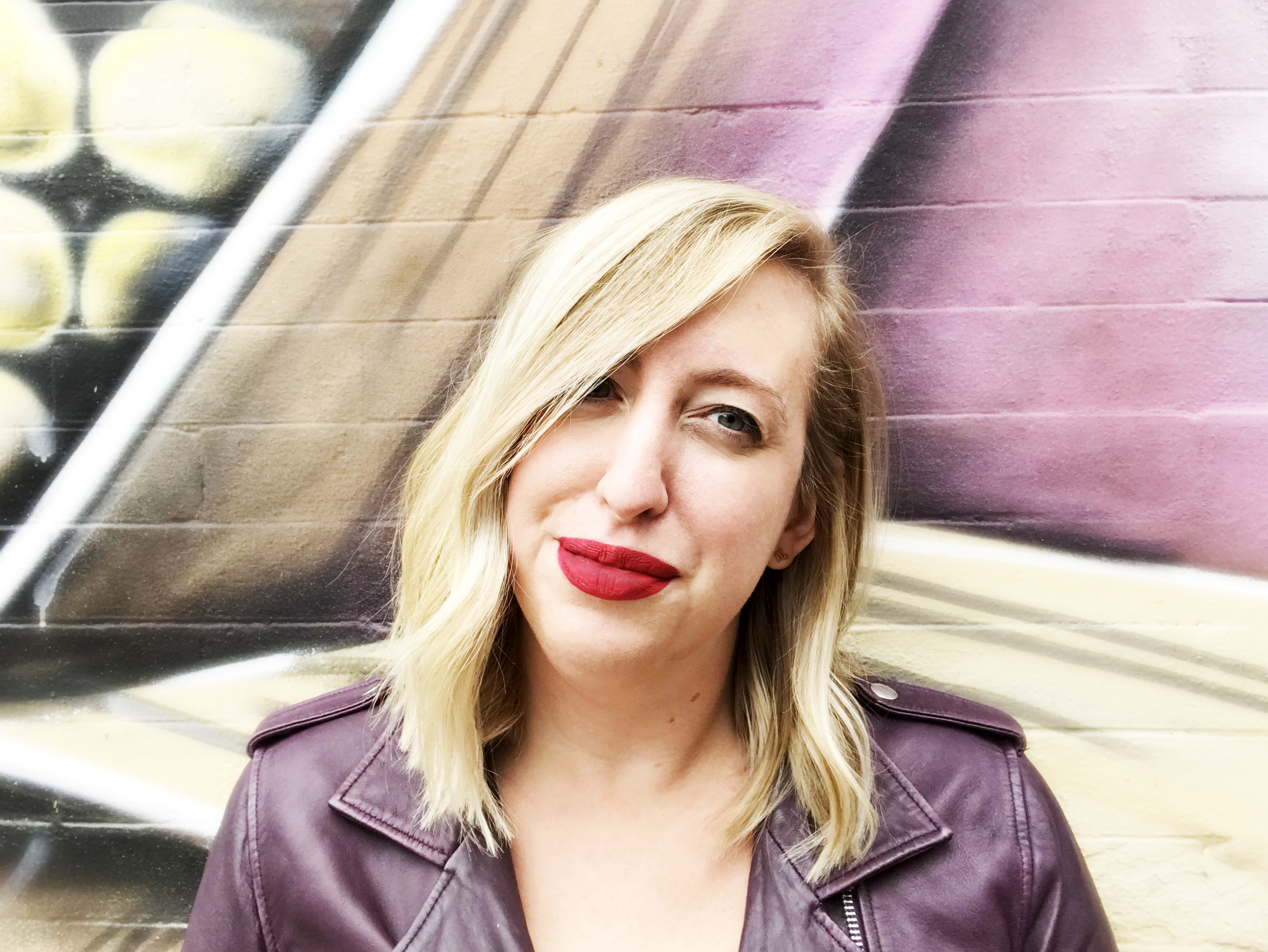 1. What do you love most about your job?
Connecting with people and being a small part of their celebrations, but my absolute favorite part has to be working with other small businesses. The majority of my business right now is wholesale to other shops—boutiques, bookstores, plant shops, and more (including museum shops). While I've worked with bigger chains, my heart is with smaller community-oriented stores. I love getting to know other business owners and the feeling that we're invested in each other's success.
2. How would you describe your aesthetic?
It's ever-evolving! One of my favorite parts about paper goods is the ability to experiment and play. I can definitely trace aesthetic shifts over the years, but what hasn't changed is a bold, graphic approach combined with strong admiration for fearless women. My background is in journalism, but I'm a graphic designer by trade which definitely influences my work. Right now I'm loving bright, dreamy colors, 1970s typography and playful takes on the everyday—deli bags, trash cans, shipping boxes, laundromats, etc.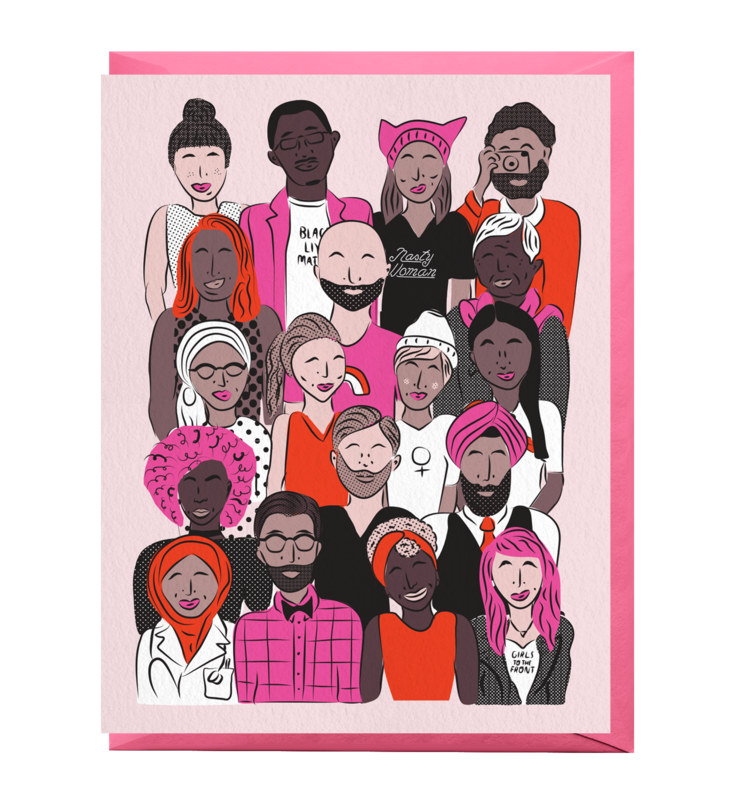 3. Which great woman artists inspire you and why?
Barbara Kruger, Cindy Sherman, Yayoi Kusama, Frida Kahlo, Judy Chicago, Mickalene Thomas, Corita Kent, and the Guerrilla Girls. I adore the distinct aesthetics of all of these women, and I definitely connect with a design-driven approach to fine art.
4. What advice would you give to emerging female artists?
Be patient with yourself! As an illustrator or product designer, it can take time to find your footing. That's especially true if you're working another job full-time, which you'll probably need to do unless you're super lucky (or have another way of covering your living expenses).
I also think it's helpful to remember that you don't have to turn art making into a job, a money-making side hustle, an Instagram account or anything in between. Worrying about selling—products, or art, or yourself—definitely changes how you work. I highly recommend reading Sara Benincasa's Real Artists Have Day Jobs for more on this. It really cheered me on when I was first starting out (and it's also hilarious).
5. Do you plan for the future when it comes to your creativity?
Definitely, but I wouldn't say it's something that comes naturally to me. When I was first starting out, I'd rely on bursts of motivation, but when you're running a stationery line, you need to plan for collections and seasons. I try to keep a schedule that allows me to work in bits and pieces, and a pace that leaves time for things to coalesce