May 4, 2021
5/4/21
Impress your friends with five fast facts about Mexican artist Betsabeé Romero (b. 1963), who in 2018 created four site-specific sculptures for NMWA's New York Avenue Sculpture Project. Collectively titled Signals of a Long Road Together, these works speak to the universal human experiences of mobility and migration. For Romero, "All of us are migrants between life and death. It is a migration that is inevitable and real."
1. EnTIREly Compelling
Unlike Chakaia Booker (b. 1953), who manipulates tire pieces to compose monochromatic sculptures like Acid Rain (2001), Romero transforms and beautifies intact tires—piercing, incising, and gilding their side walls and tread. Her use of car and truck tires reference urban life, transportation, consumption, and pollution, while tractor tires allude to rural labor, farming, and cycles of cultivation.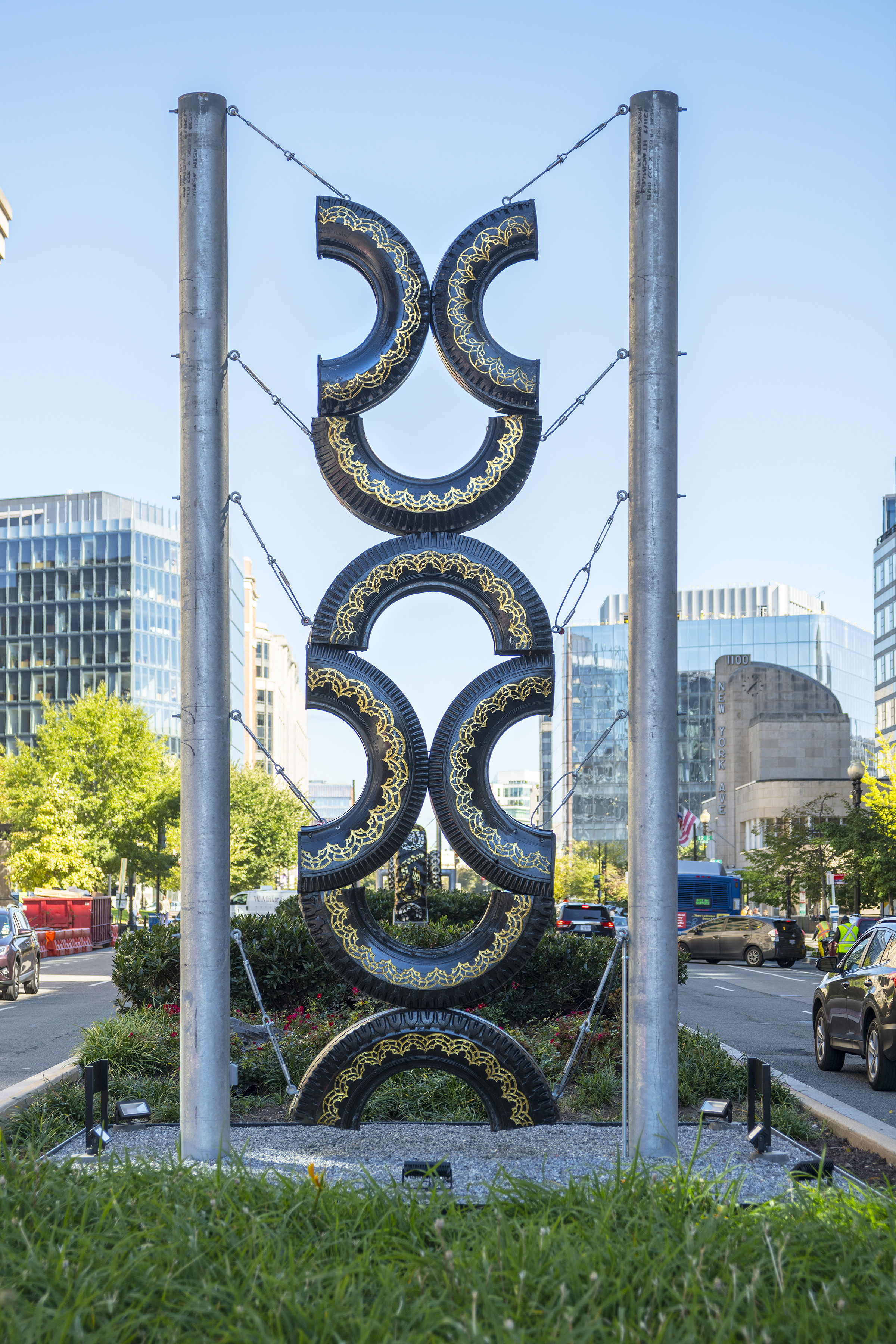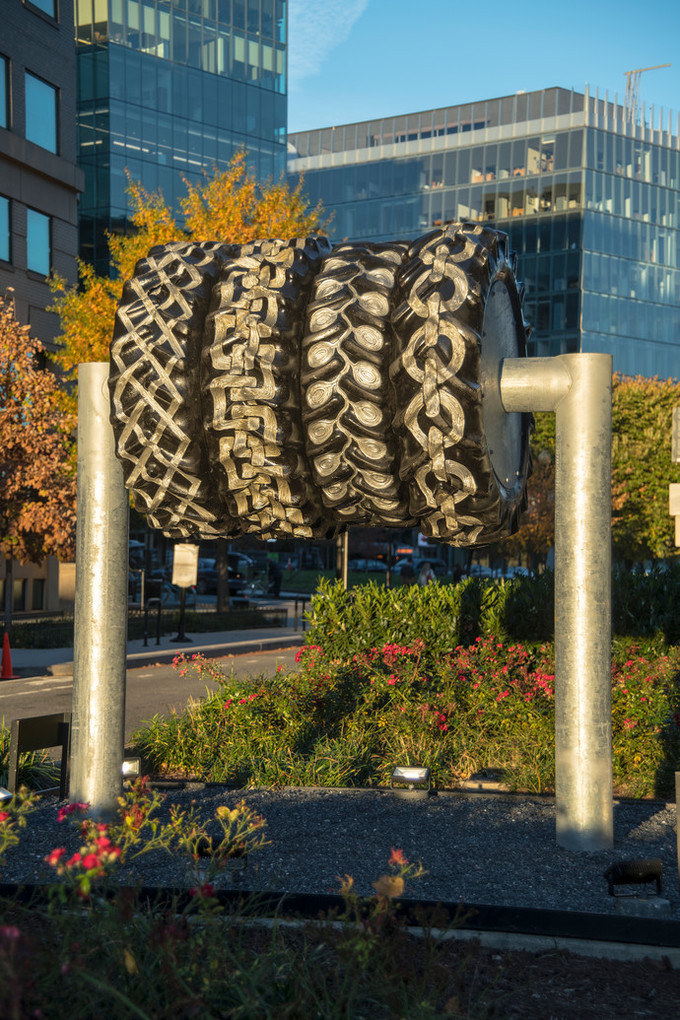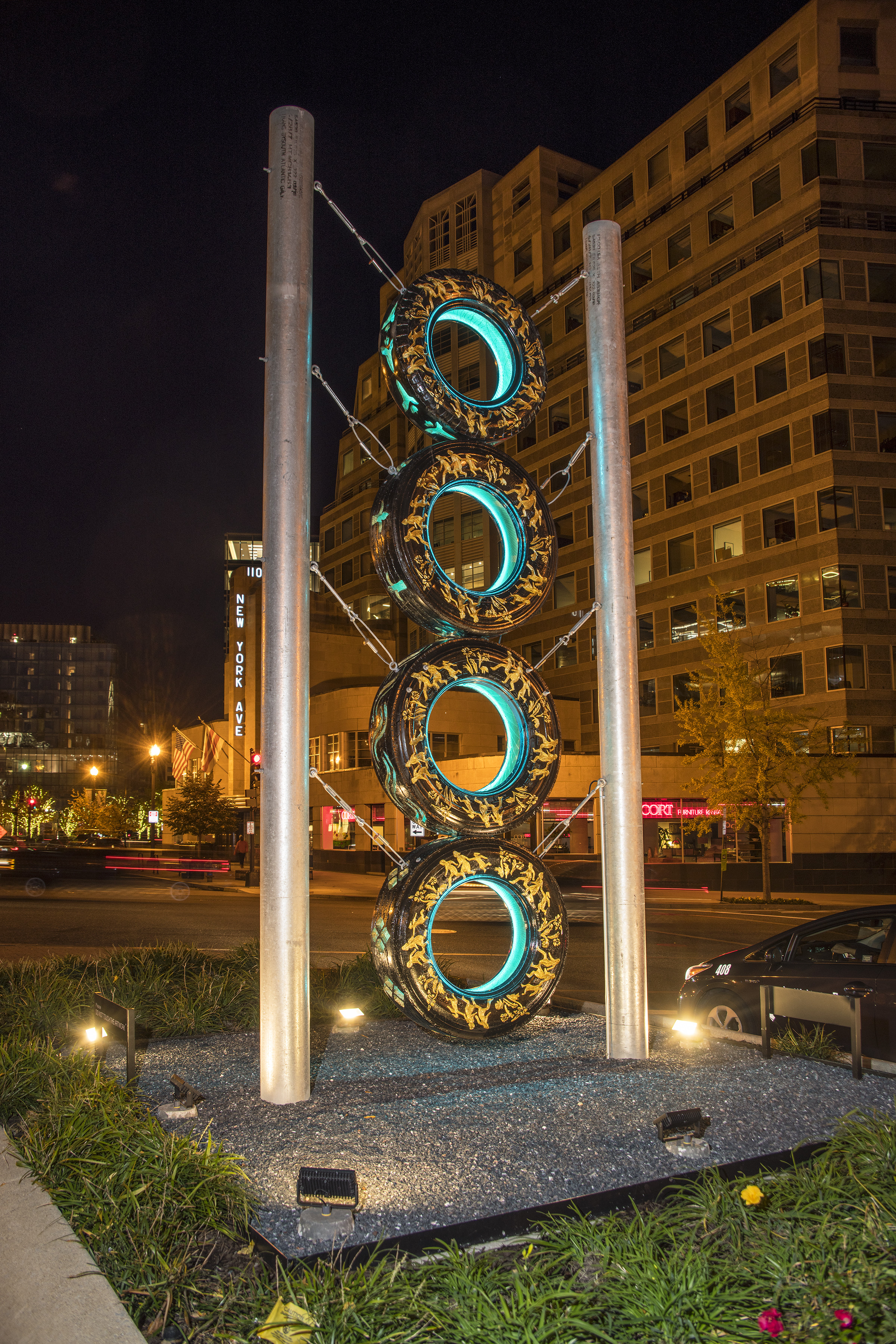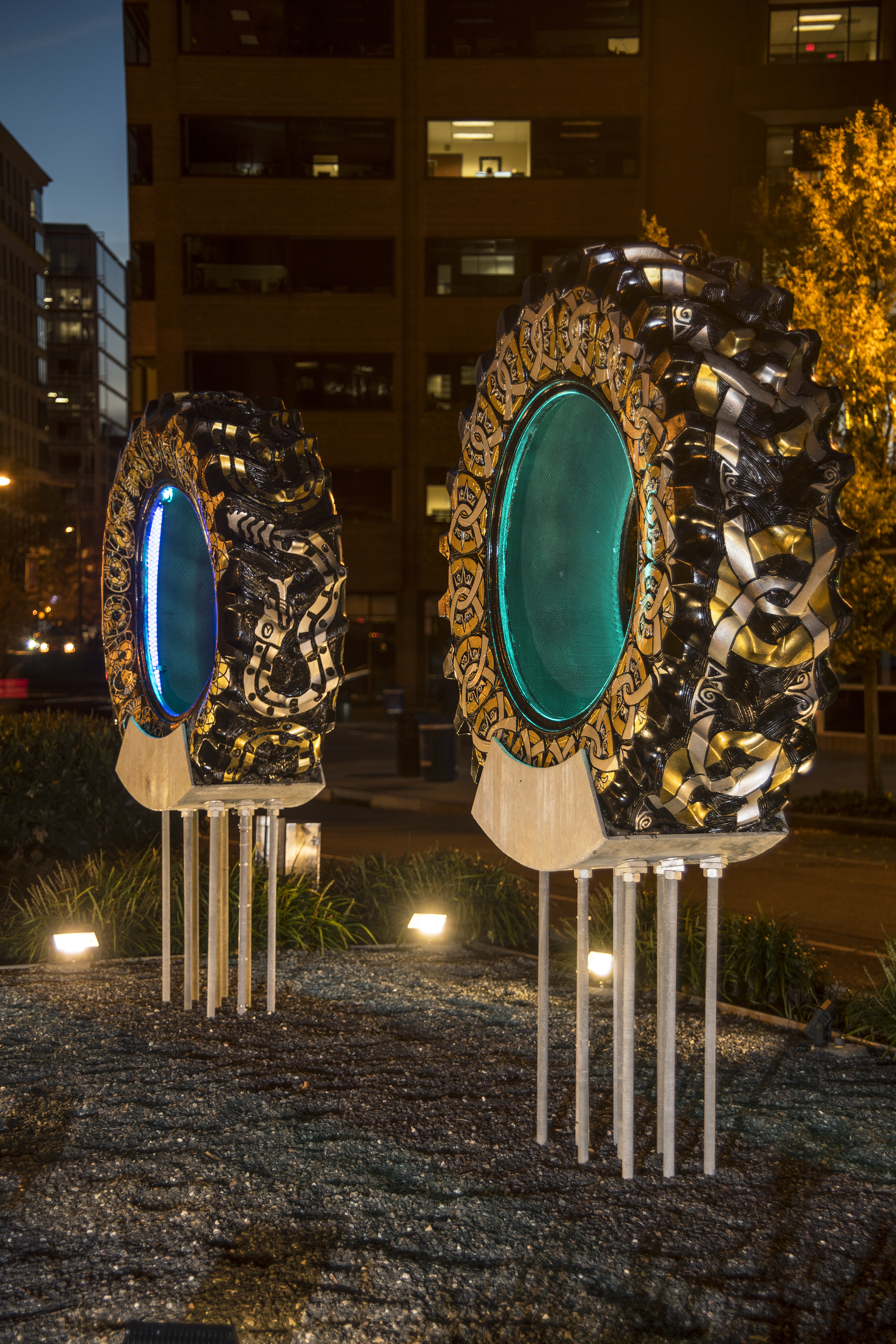 2. Chew on That
Romero often incorporates chewing gum into her artwork as an acknowledgement of Mexico's natural resources and indigenous cultures. Natural gum is made of chicle, a rubbery latex derived from trees native to Mexico and Central America. Aztecs and Mayas chewed the "sticky stuff" to manage thirst and hunger, clean teeth, and freshen breath.
3. Día de los Muertos
Annually, around the November holiday dedicated to celebrating the lives of those we have loved and lost, Romero creates interactive Día de los Muertos ofrendas (altars or offerings). These works honor those who are forgotten or unnamed—victims of gun violence and femicide, journalists killed in the line of duty, and those who died while migrating.
4. Custom Cars
Romero occasionally decorates entire cars and parks them in surprising spots, such as the U.S.-Mexico border. She is particularly fond of Volkswagen Beetles, as she believes they "symbolize dreams of a better life." These buggies also served as Mexico City's preferred taxis for decades. In 1991, South African Ndebele artist Esther Mahlangu (b. 1935) became the first woman artist to create a BMW Art Car, which she painted with traditional Ndebele motifs.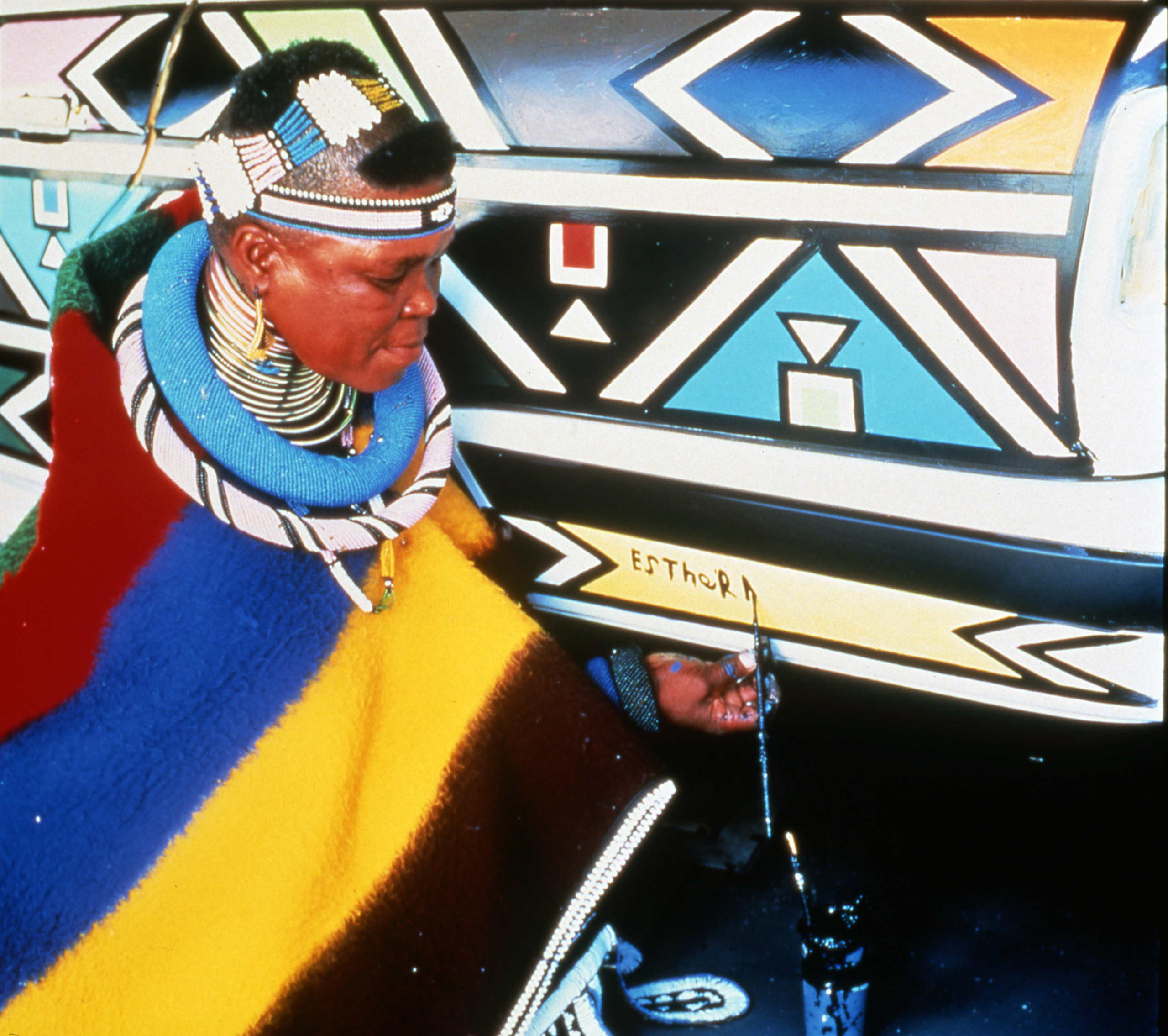 5. Non-Traditionalists
Romero pushes the boundaries of traditional art techniques using unexpected materials. She tattoos latex, sculpts chewing gum, pulls prints from carved tire tread, and repurposes car hoods as canvases. Likewise, Judy Chicago (b. 1939), who spray painted feminist forms on car hoods, and Sonya Clark (b. 1967), who "weaves" portraits out of black combs, innovate and reinvent.