Judy Chicago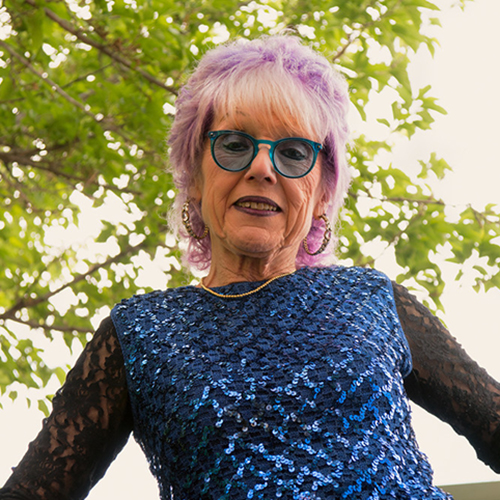 Born Judy Cohen in Chicago, Illinois, in 1939, Chicago attended the Art Institute of Chicago and the University of California, Los Angeles. Chicago's early work was Minimalist, and she was part of the landmark Primary Structures exhibition in 1966 at The Jewish Museum in New York. She turned to feminist content in the late 1960s. At this time she changed her last name to Chicago, the location of her birth.
Believing in the need for a feminist pedagogy for female art students, Chicago began the first Feminist Art Program at California State University, Fresno, in 1970. The following year, with artist Miriam Schapiro, she co-founded the Feminist Art Program at California Institute of the Arts, Valencia. Womanhouse (1972), a collaborative installation the two artists created with their students, transformed an abandoned building into a house representative of women's experiences.
Chicago is perhaps best known for her iconic The Dinner Party (1974–1979), which celebrates women's history through place settings designed for 39 important women. The monumental, collaborative project incorporates traditional women's crafts such as embroidery, needlepoint, and ceramics.
Chicago's work has continued to address themes from women's lives with The Birth Project (1980–1985) and The Holocaust Project (1985–1993). She is a prolific lecturer and writer, and she has taught at Duke and Indiana Universities and the University of North Carolina at Chapel Hill. Her numerous awards include grants from the National Endowment for the Arts and the Getty Foundation and four honorary doctorates. She currently resides with her husband, photographer Donald Woodman, with whom she collaborates on artistic and teaching opportunities.