Jan 29 to May 22, 2022
On view at the American University Museum at the Katzen Arts Center
Drawn from the collections of Jordan D. Schnitzer and His Family Foundation, Positive Fragmentation includes more than 100 works by 21 contemporary artists who use fragmentation both stylistically and conceptually. Through their prints, they question the status quo and suggest new perspectives. For some, the result is enough: pulling apart images and ideas exposes what lies beneath or heralds the value of each part. Other artists assemble fragments to create a new whole defined by its components. This exhibition explores these creative approaches in the work of some of the most important contemporary artists.
Artists in this exhibition fragment, and often reassemble, elements including shape, color, perspective, text, idea, or stereotype. Betye Saar and Wendy Red Star construct new meanings and iconographies through assemblage of repurposed imagery, while Lorna Simpson, Ellen Gallagher, and Jenny Holzer use fragmented text to reveal the limitations and power of language. Other artists, such as Louise Bourgeois and Wangechi Mutu, focus on the body, with works that respectively isolate body parts and combine them from disparate sources to probe assumptions about gender and race. Nicola López and Sarah Morris both use architecture, whose elements—beams, girders, sheathing, wiring—they distill and rearrange to emphasize the unseen social forces that support or destabilize our environments.
Other artists in the exhibition are Polly Apfelbaum, Jennifer Bartlett, Christiane Baumgartner, Cecily Brown, Judy Chicago, Nicole Eisenman, Julie Mehretu, Judy Pfaff, Swoon, Barbara Takenaga, Mickalene Thomas, and Kara Walker.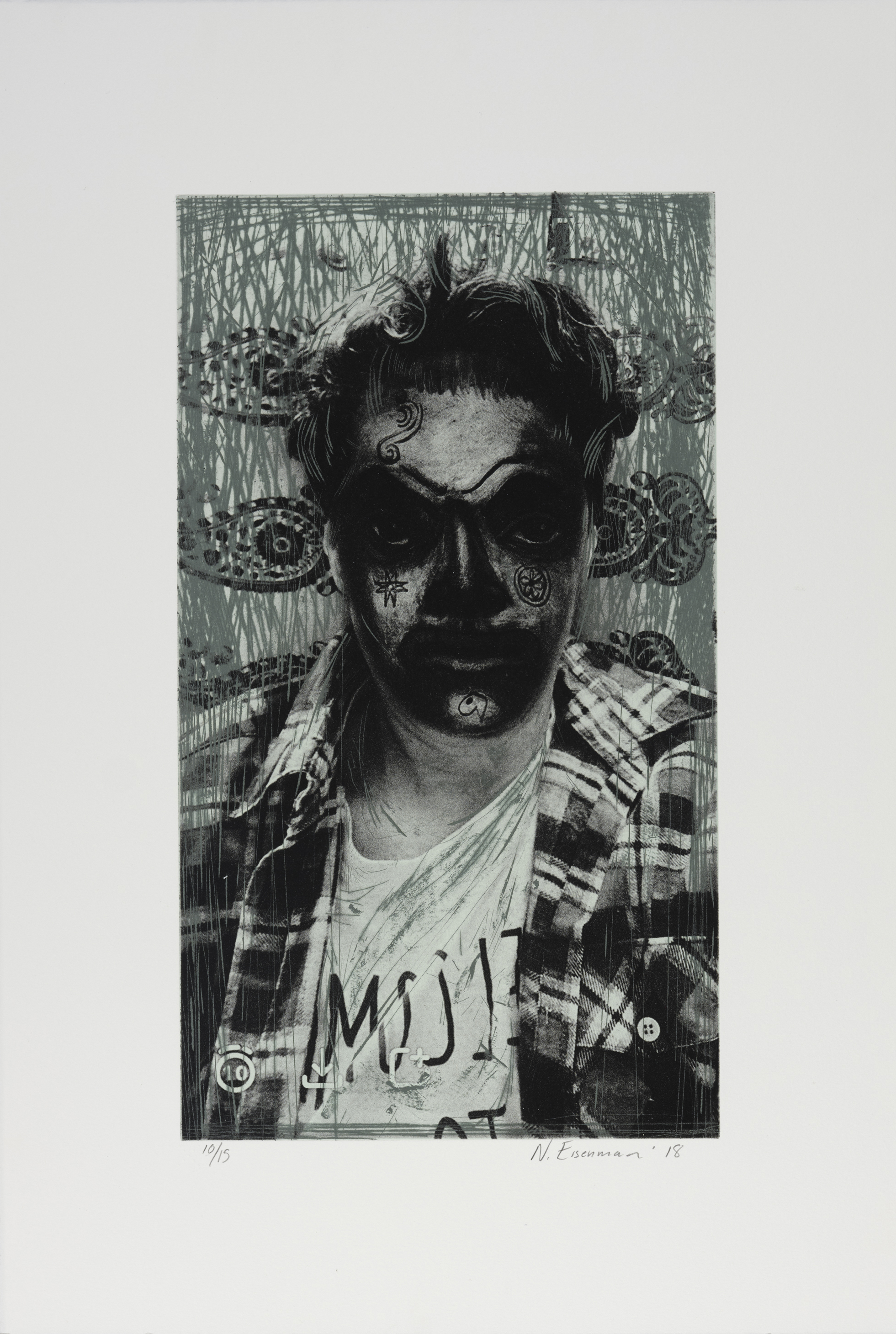 Exhibition Sponsors
Positive Fragmentation, organized by the National Museum of Women in the Arts, is made possible through the generous support of Jordan D. Schnitzer and the Harold & Arlene Schnitzer CARE Foundation. The exhibition is presented in partnership with the American University Museum in memory of Arlene Schnitzer.
Jordan Schnitzer Family Foundation

American University Museum at the Katzen Arts Center
Exhibition Gallery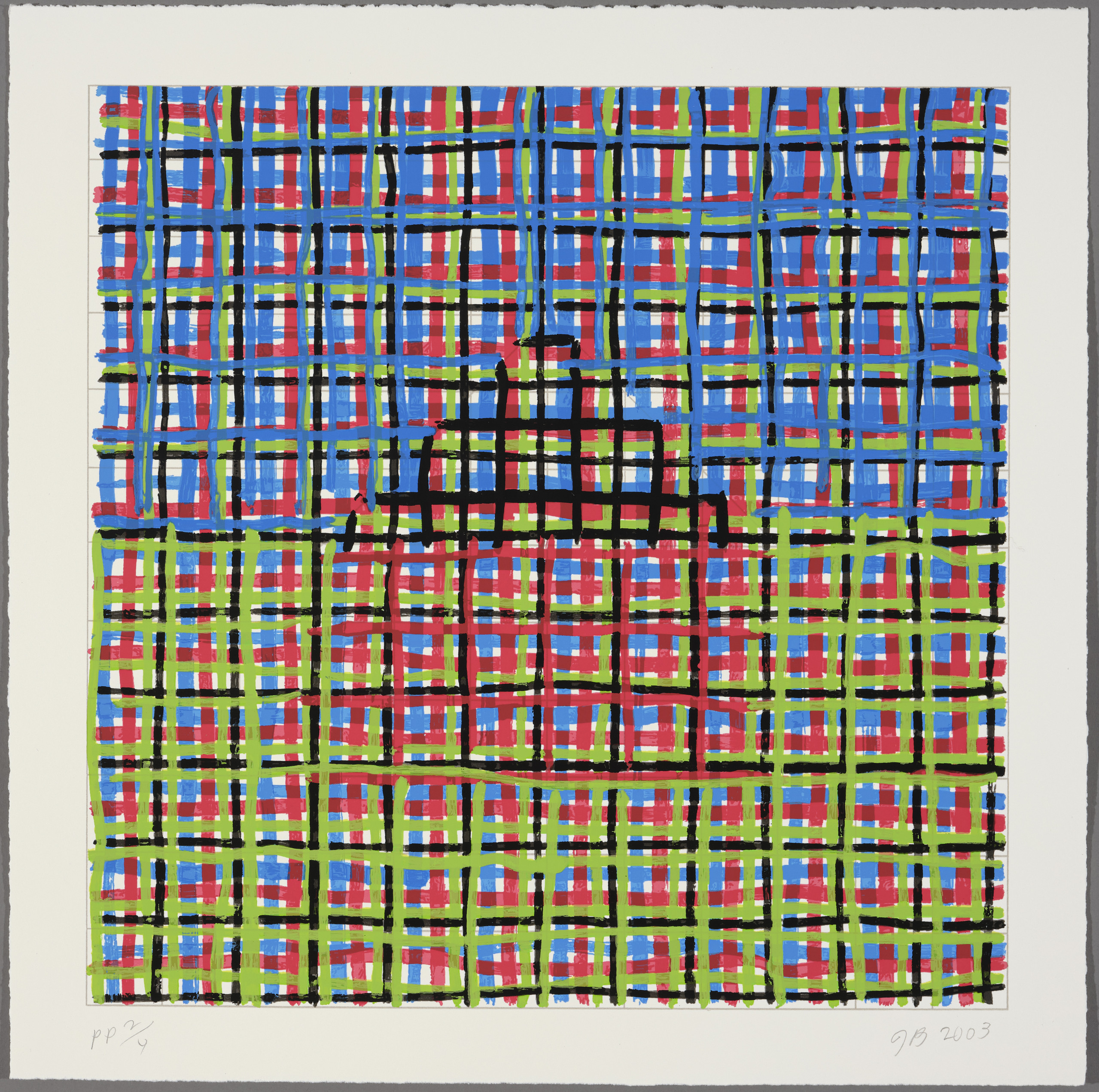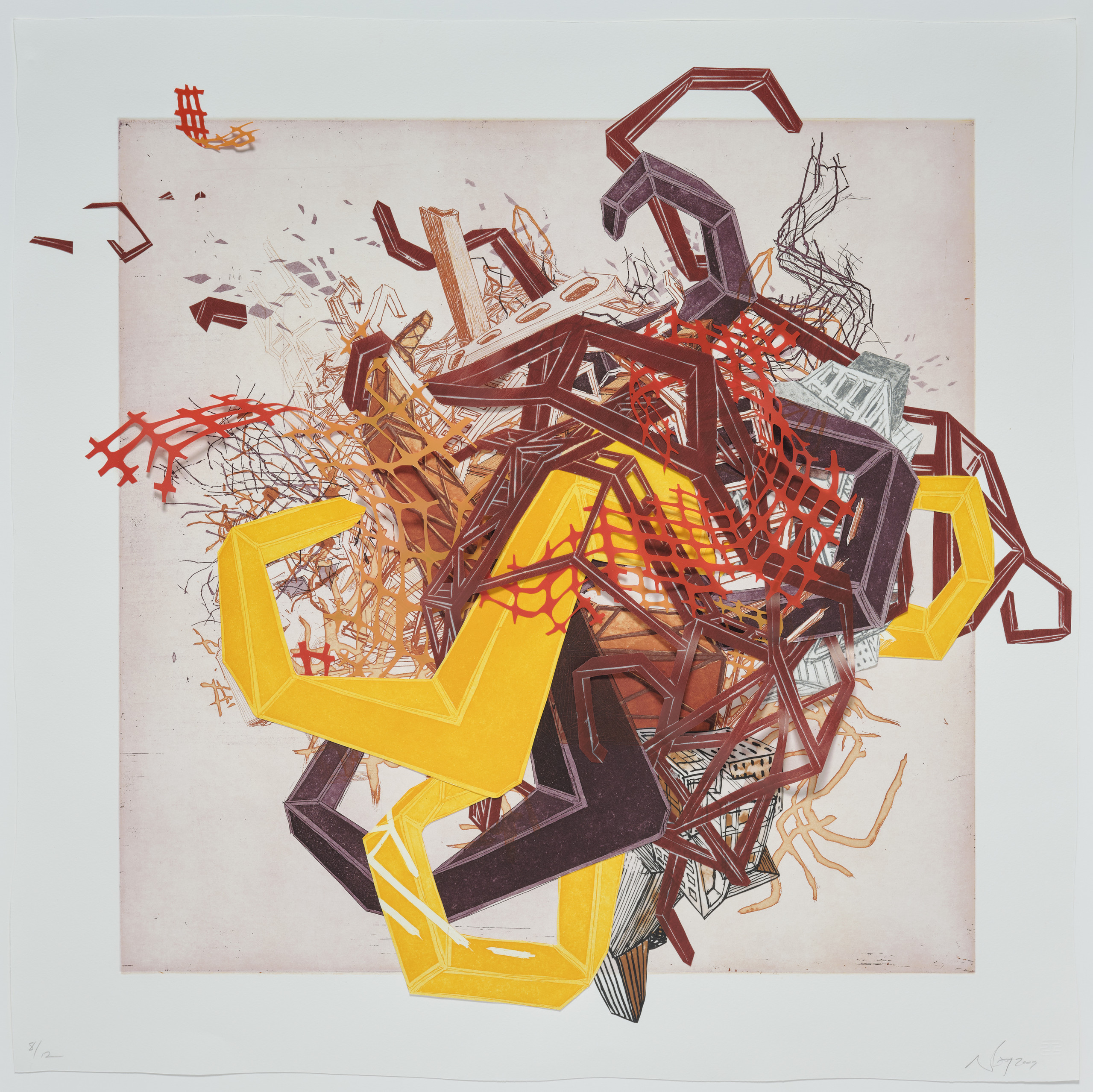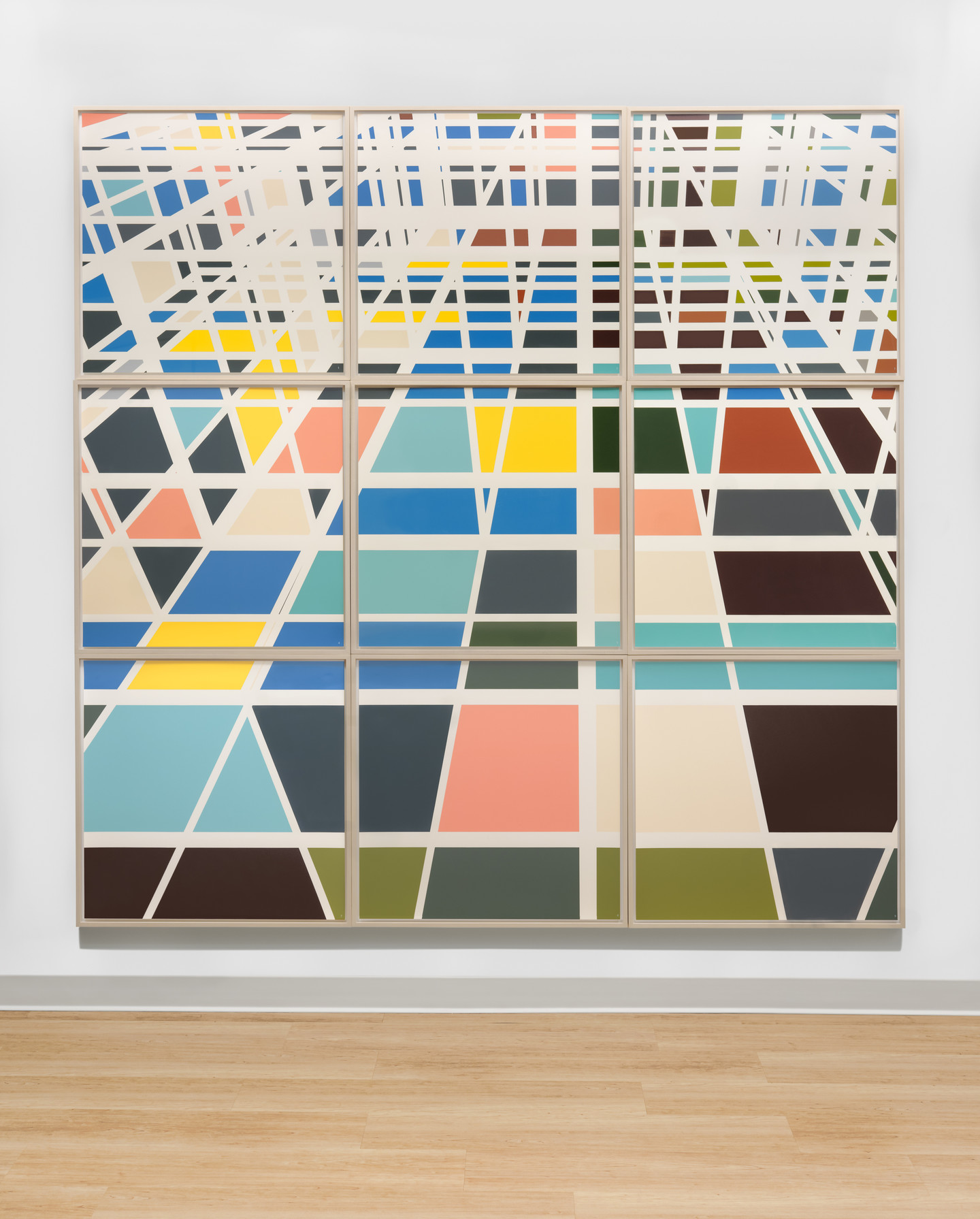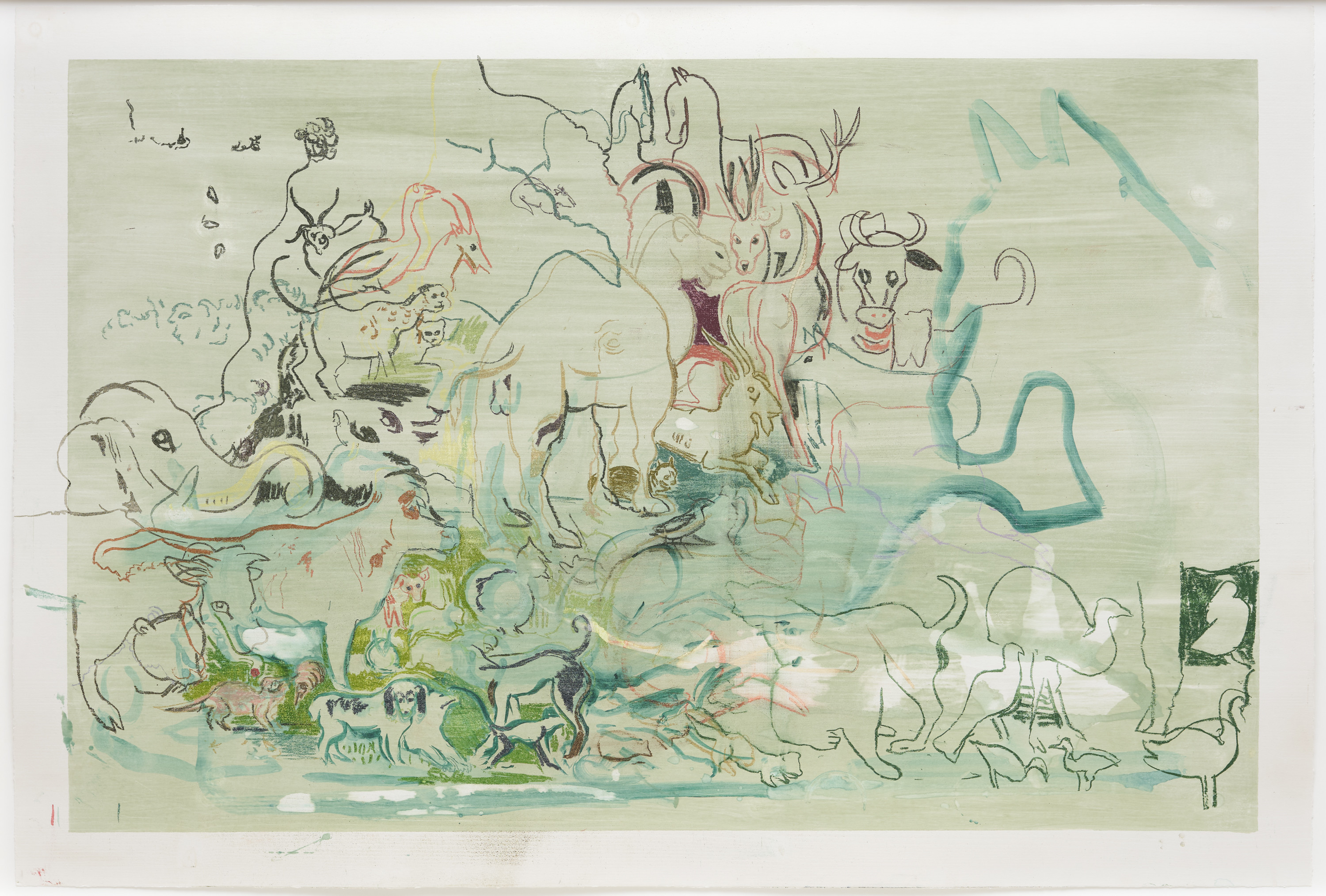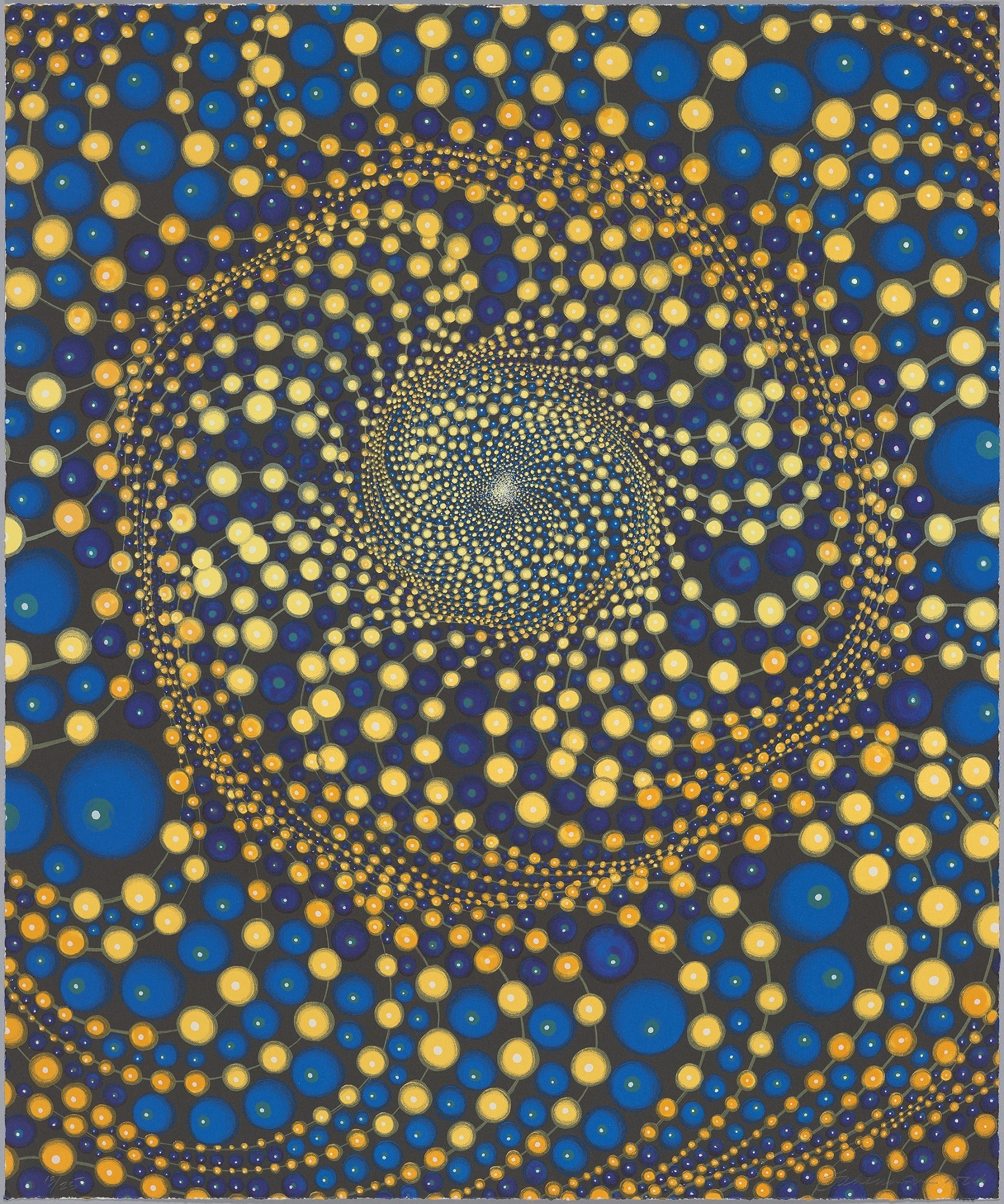 The Artist,
Vibrant, eye-popping color unifies Polly Apfelbaum's wide-ranging work.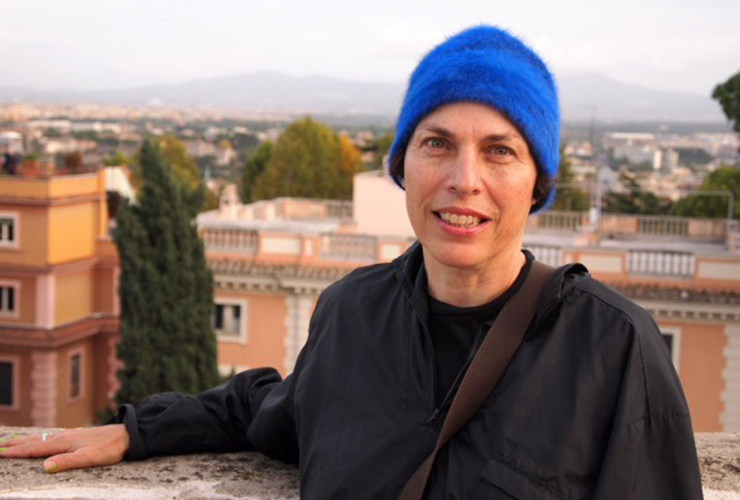 The Artist,
Louise Bourgeois is considered one of the most inventive and influential sculptors of the 20th century for her use of unconventional materials and allusive psychological content.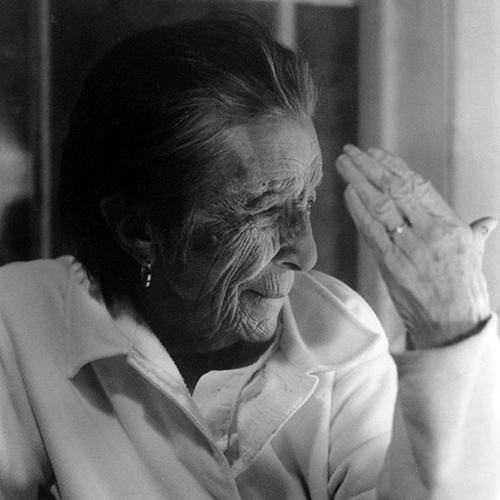 The Artist,
After more than four decades, Judy Chicago continues to be an influential feminist artist, author, and educator. Her work helped establish the Feminist Art Movement of the 1970s.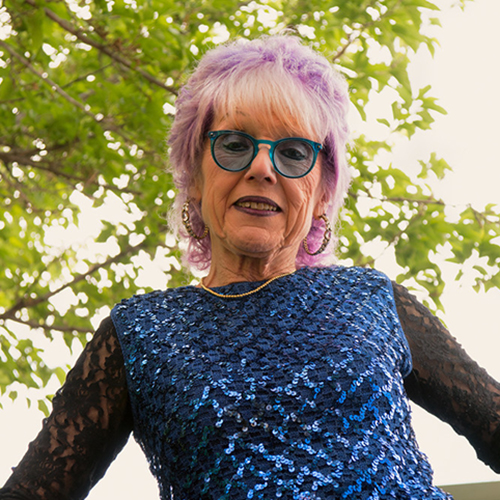 The Artist,
New York-based Mickalene Thomas creates paintings and photographs of African American women that examine, extend, and subvert concepts of female identity and beauty.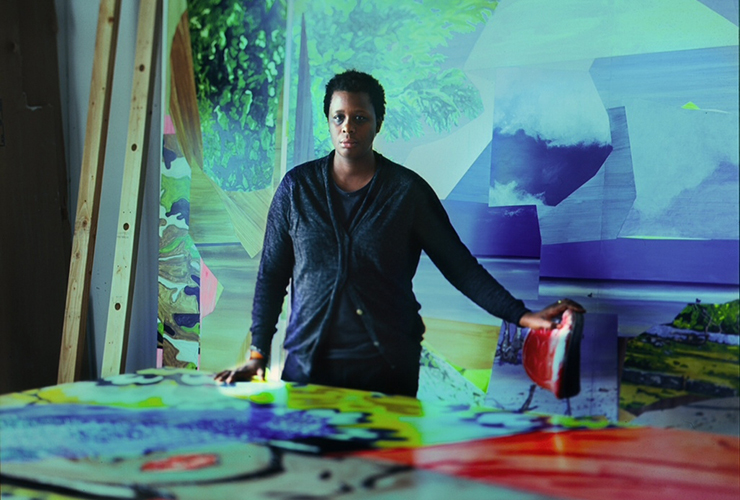 Related Media
Audio Guide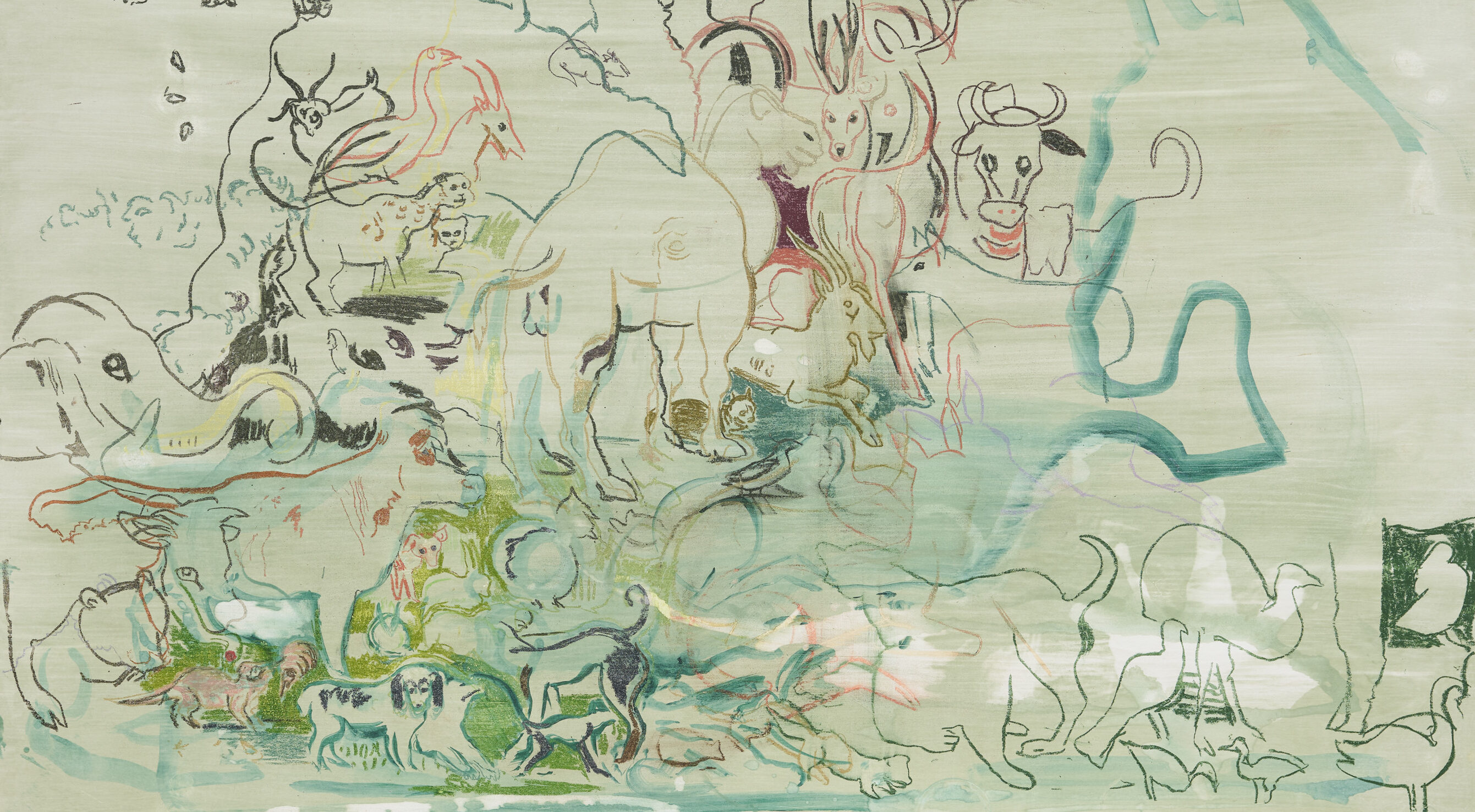 Hear from a selection of Positive Fragmentation artists in this audio guide that explores the processes of the artists and their works in the exhibition.
Virtual Tour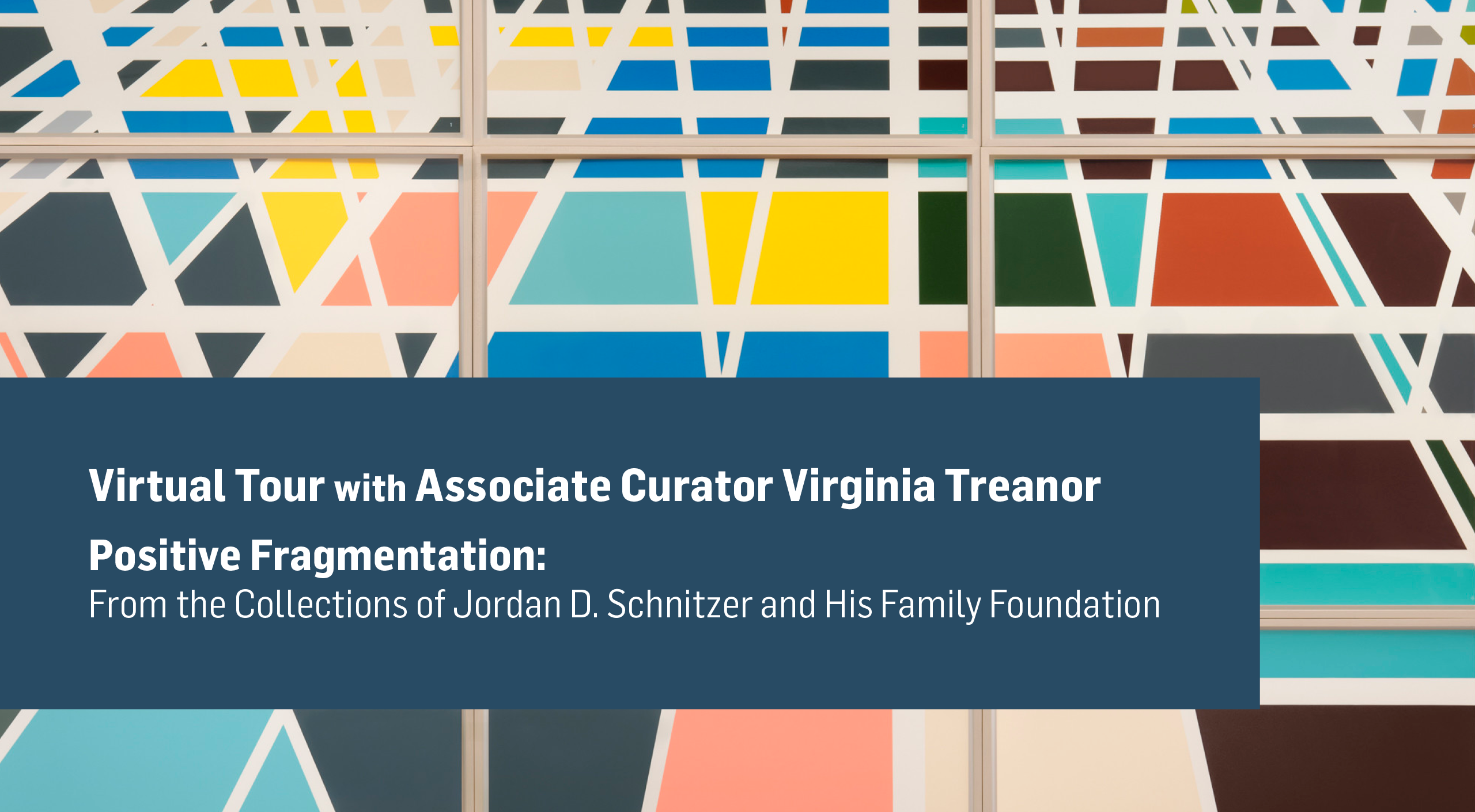 Take a virtual tour of Positive Fragmentation and check out artwork highlights with curator Virginia Treanor.
Broad Strokes Blog
Several artists in Positive Fragmentation address the built spaces we inhabit. Learn about the works of Nicola López (b. 1975), Sarah Morris (b. 1967), and Swoon (b. 1977).