Louise Bourgeois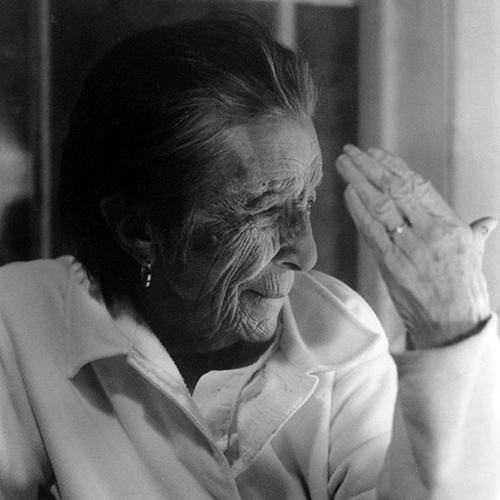 Bourgeois put her artistic talent to use at a young age by helping in her family's tapestry restoration workshop. She received a degree in mathematics before turning her attention to formal art study, first at Paris's Ecole des Beaux-Arts and later through private lessons. At 27, she married American art historian Robert Goldwater and moved with him to New York City.
During her first decade in New York, Bourgeois experimented with drawings, paintings, and prints, while taking classes at the Art Students League and raising three sons. She met art-world luminaries, including important Surrealists and Abstract Expressionists. Not until the 1950s did she concentrate on sculpture.
Bourgeois's art explores opposite qualities: light/dark, rough/smooth, male/female. It alludes to strong emotions, often tied to sexuality. Bourgeois said she created art to externalize, examine, and thus control her own emotions. Unpleasant thoughts, especially memories about her father and his 10-year affair with the family's English nanny, were easier to revisit when embodied by her work.
Although she had been showing her art for many decades, Bourgeois first received recognition after her 1982 retrospective at the Museum of Modern Art. Since then, her sculptures have been displayed throughout Europe and the U.S., and a catalogue raisonné of her prints has reawakened interest in Bourgeois's two-dimensional work. The artist was chosen to represent the U.S. at the Venice Biennale of 1993.