May 6, 2020
5/6/20
I recently learned that Anna Maria Jarvis (1864–1948), the social activist who led the U.S. movement to commemorate Mother's Day, did so in honor of her mother, but she was not a mother herself. Given Jarvis's progressive views, I believe she would be proud to see how Mother's Day has come to embody a broader, richer definition of motherhood—one that embraces all women who offer unconditional love and support.
NMWA's collection features many depictions of women and their families by artists, expressing varied perspectives and inspirations. Here are five I selected to share with you today.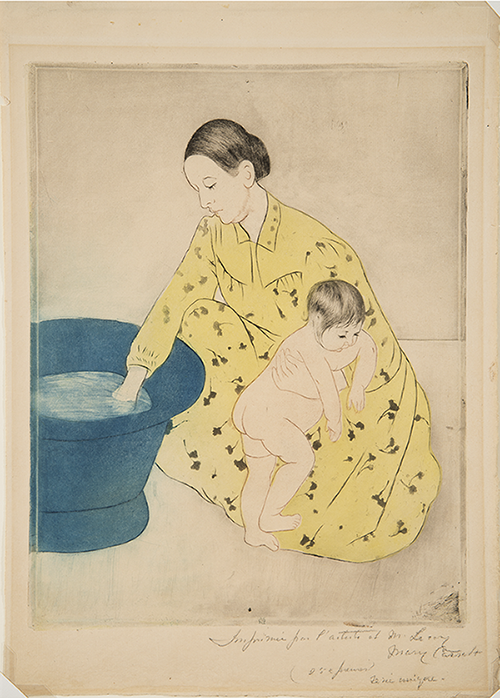 Most famous are intimate images of mothers and children by Mary Cassatt (1844–1926). Cassatt's approach to her subject reflected the renewed cultural interest in motherhood and childcare in the 19th century. Breaking from idealized and stoic family portraits, Cassatt represented contemporary mothers engaged in tender moments with their lively, playful children. Her sensitive portrayals of adolescents reference her deep affection toward her nieces and nephews as a loving aunt.
Imagery by Elizabeth Catlett (1915–2012) drew upon her experience as an African American woman raised in an era of widespread segregation. Her mothers, like all the women she depicts, are strong, self-possessed figures. Two Generations (1987), a lithograph in NMWA's collection, celebrates the important roles of grandmothers. An expert draftswoman, Catlett uses dramatic light and shadow to evoke the nurturing psychological connection between the woman and her grandchild.
In photographs of 20th-century Mexican life by Lola Álvarez Bravo (1907–1993), moments of human interaction often feel iconic. In De generación en generación (ca. 1950), a woman's back is turned as she holds a young child who gazes intensely at the viewer from the safety of her mother's arms. It is hard to imagine a more beautiful and down-to-earth interpretation of the classic Madonna and Child than this carefully composed photograph.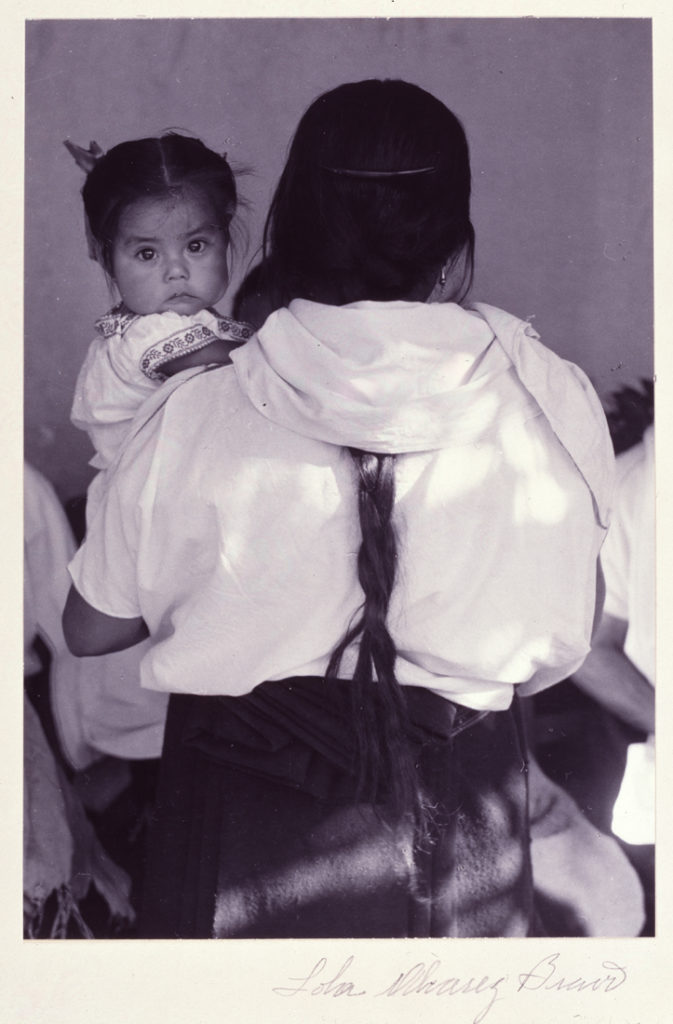 For Louise Bourgeois (1911–2010), motherhood was a topic fraught with themes of childhood memory, trauma, and personal loss. Bourgeois adopted the spider as the symbolic embodiment of her mother, who ran the family tapestry restoration workshop. As Bourgeois said, "My mother would sit out in the sun and repair a tapestry or petit point. She really loved it. This sense of reparation is very deep within me." For Bourgeois, the spider is a multi-dimensional maternal figure: fierce, protective, intelligent, patient, and industrious. Each of her now-iconic bronze spiders has its own personality and command, but they also feel vulnerable and, at times, fragile.
In our collection of artists' books, the "women's work" of weaving is once again taken up in a mother-daughter collaboration between artist Baila Goldenthal (1925–2011) and poet Maurya Simon (b. 1950). In Weavers, Simon composed 16 poems in response to Goldenthal's paintings that use Gothic- and Romanesque-style imagery, techniques, and formats as she imagines the inner lives of women.
When I consider these images among others in the collection, I can truly visualize the search for and value of family connection with which we honor caregivers each Mother's Day.