February 23, 2022
2/23/22
On view at the American University Museum at the Katzen Arts Center from January 29 through May 22, 2022, Positive Fragmentation: From the Collections of Jordan D. Schnitzer and His Family Foundation includes more than 100 works by 21 contemporary artists who use fragmentation both stylistically and conceptually. Through their prints, artists including Betye Saar, Wendy Red Star, Lorna Simpson, Jenny Holzer, Louise Bourgeois, Julie Mehretu, Swoon, Mickalene Thomas, and Sarah Morris question the status quo and suggest new perspectives.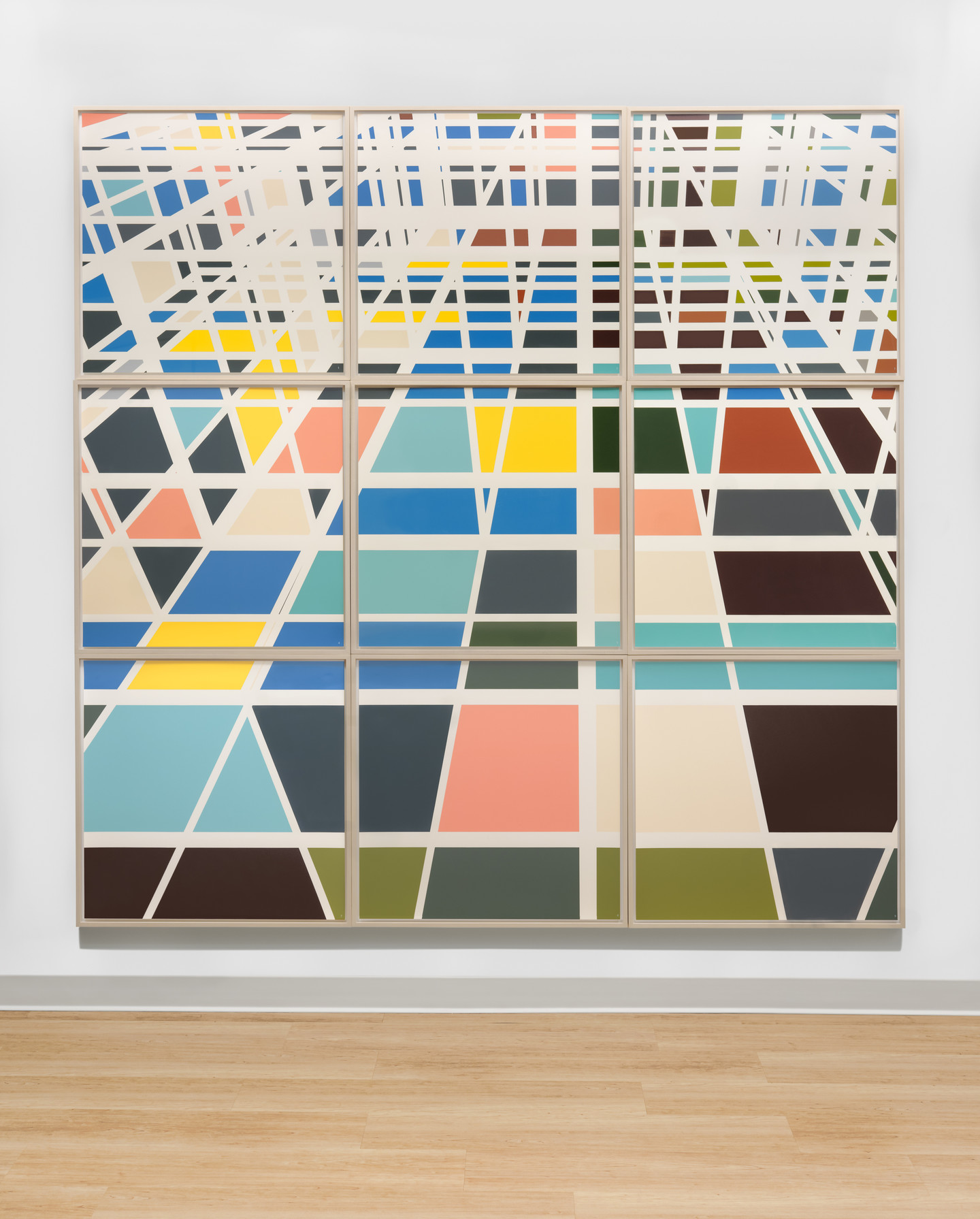 Several artists in Positive Fragmentation address the built spaces we inhabit. Nicola López (b. 1975) and Sarah Morris (b. 1967) both use the urban environment and its architecture, whose elements—beams, girders, sheathing, wiring—they distill and rearrange to emphasize the visual interest of individual components as well as the unseen social forces that support, or destabilize, the city environment.
Morris's work, both her films and two-dimensional pieces, are made up of fragments that, paradoxically, do not make up a "whole." Rather, the end result seems to be part of a never-ending expansiveness. It is easy to imagine Dulles (Capital) (2001) continuing ad infinitum. For Morris, this obfuscation of the "whole" relates to power, which, as she observes is "always in flux and up for grabs." This is particularly true of the seat of the American government that is referenced in Dulles (Capital)—and was so violently demonstrated at the Capitol on January 6, 2021.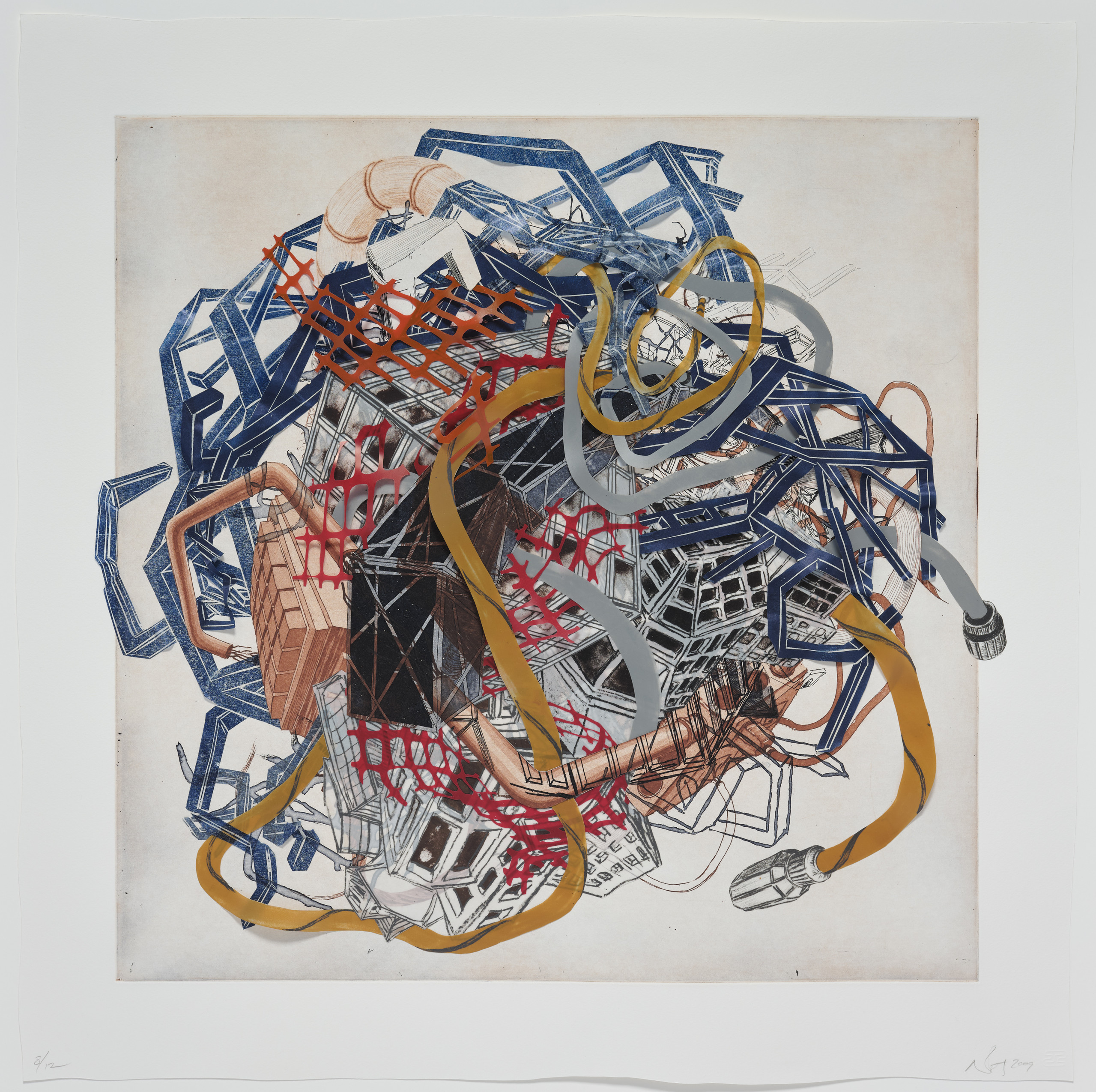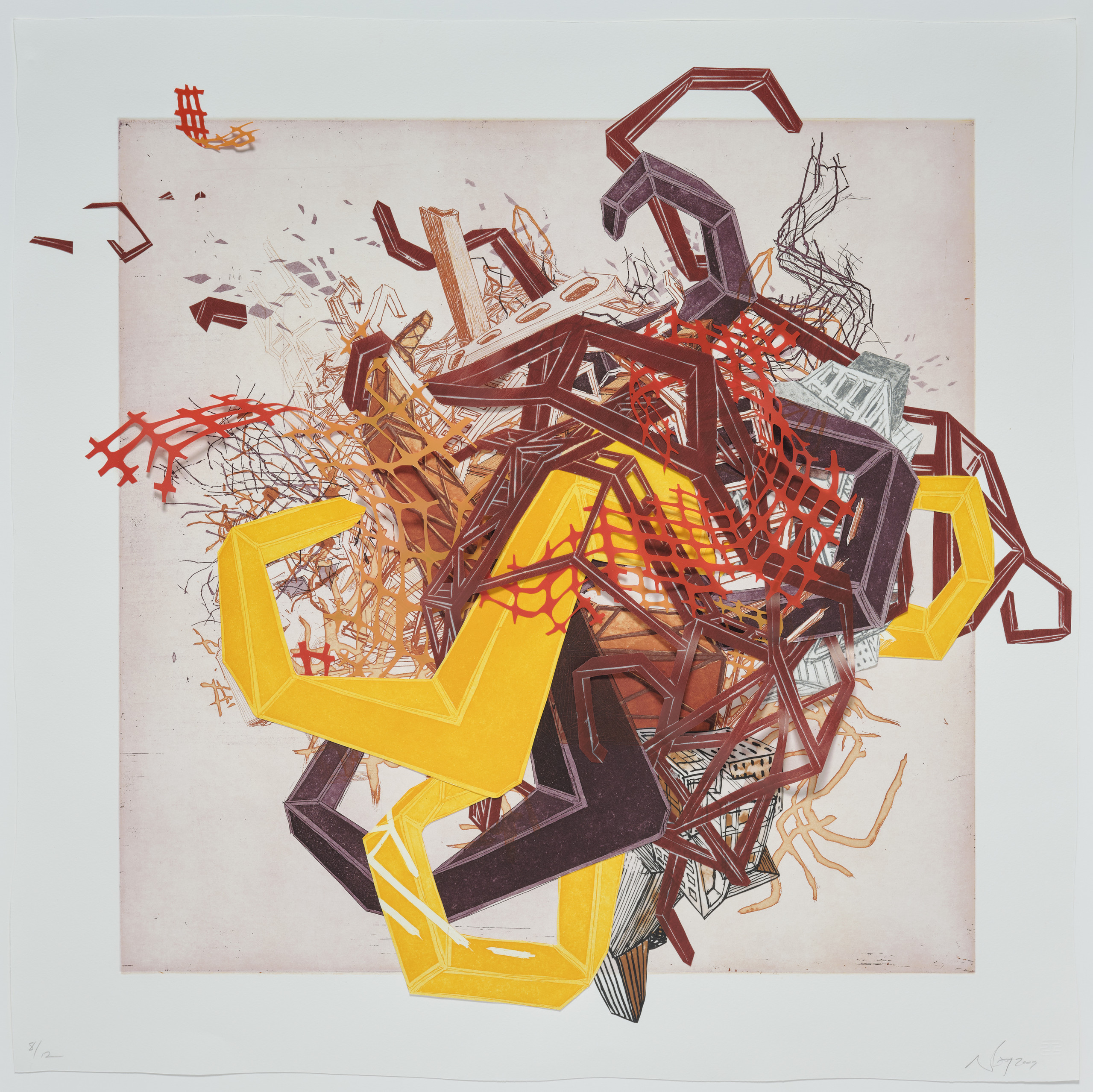 Seemingly the opposite of Morris's expansive grids are the works of López, who presents isolated, self-contained globes of compacted industrial building components. In her series Urban Transformations (2009), López—employing the meticulous detail of architectural plans—presents kinetic masses of disordered elements whose frenetic energy suggests the hurried rhythms of life in cities. López also finds a synergy between her imagery and the process used to create it. She says, "It's a way of generating material and working with variations, and I think that it also resonates thematically with the work and with the environment that I'm talking about: this mass-produced, mechanized, technology-based, built landscape. There's a nice parallel with the process of printmaking in its capacity as a means of reproducing imagery."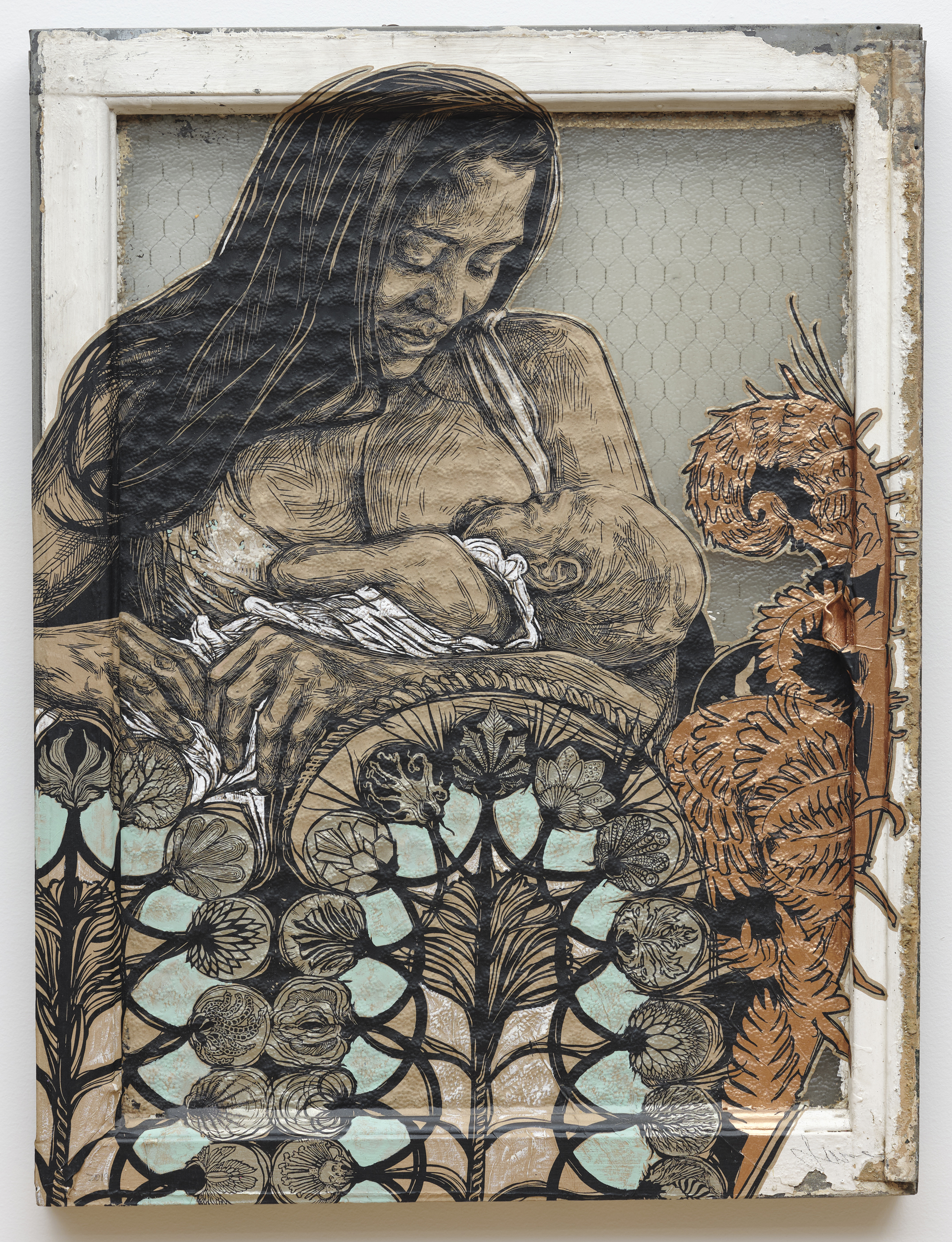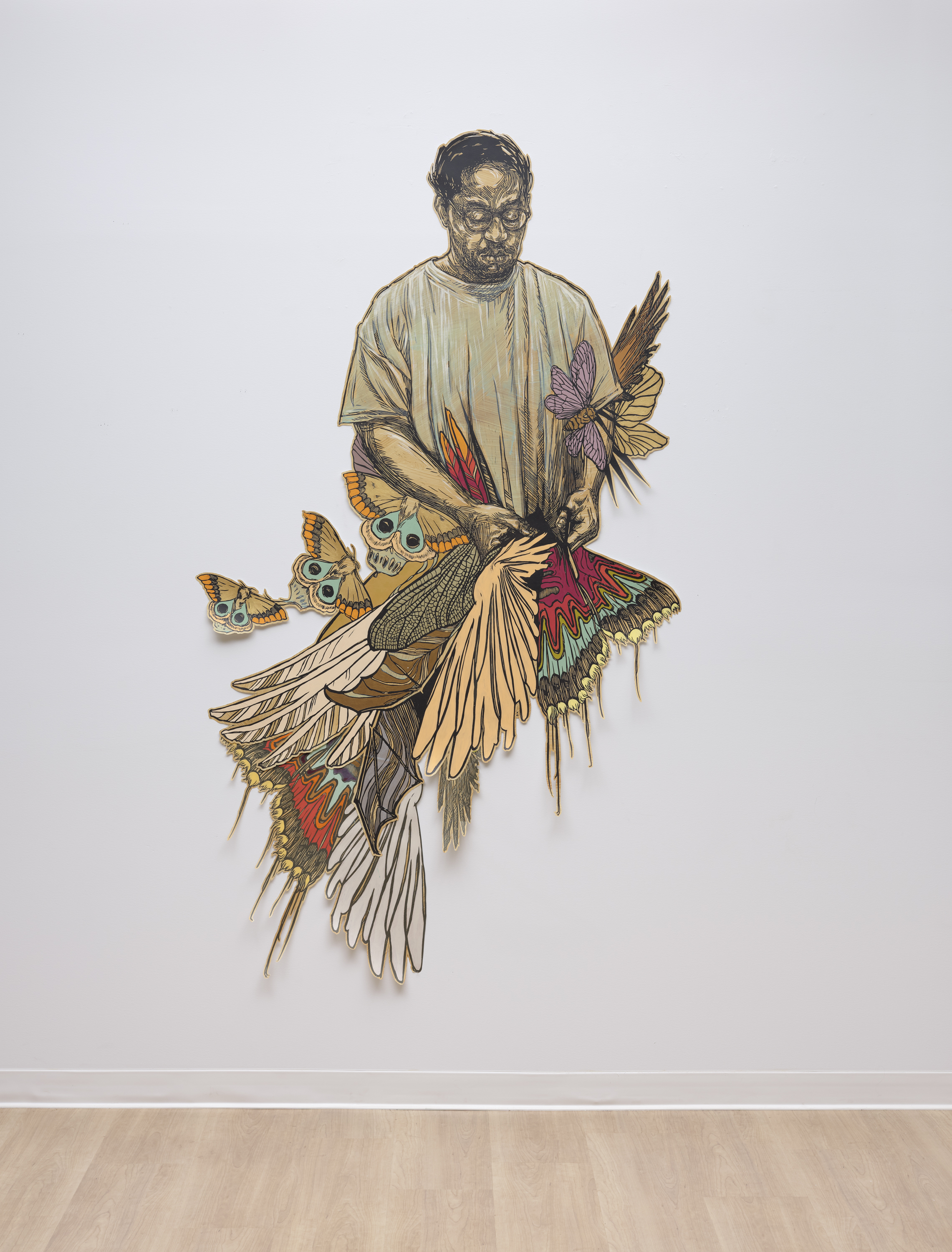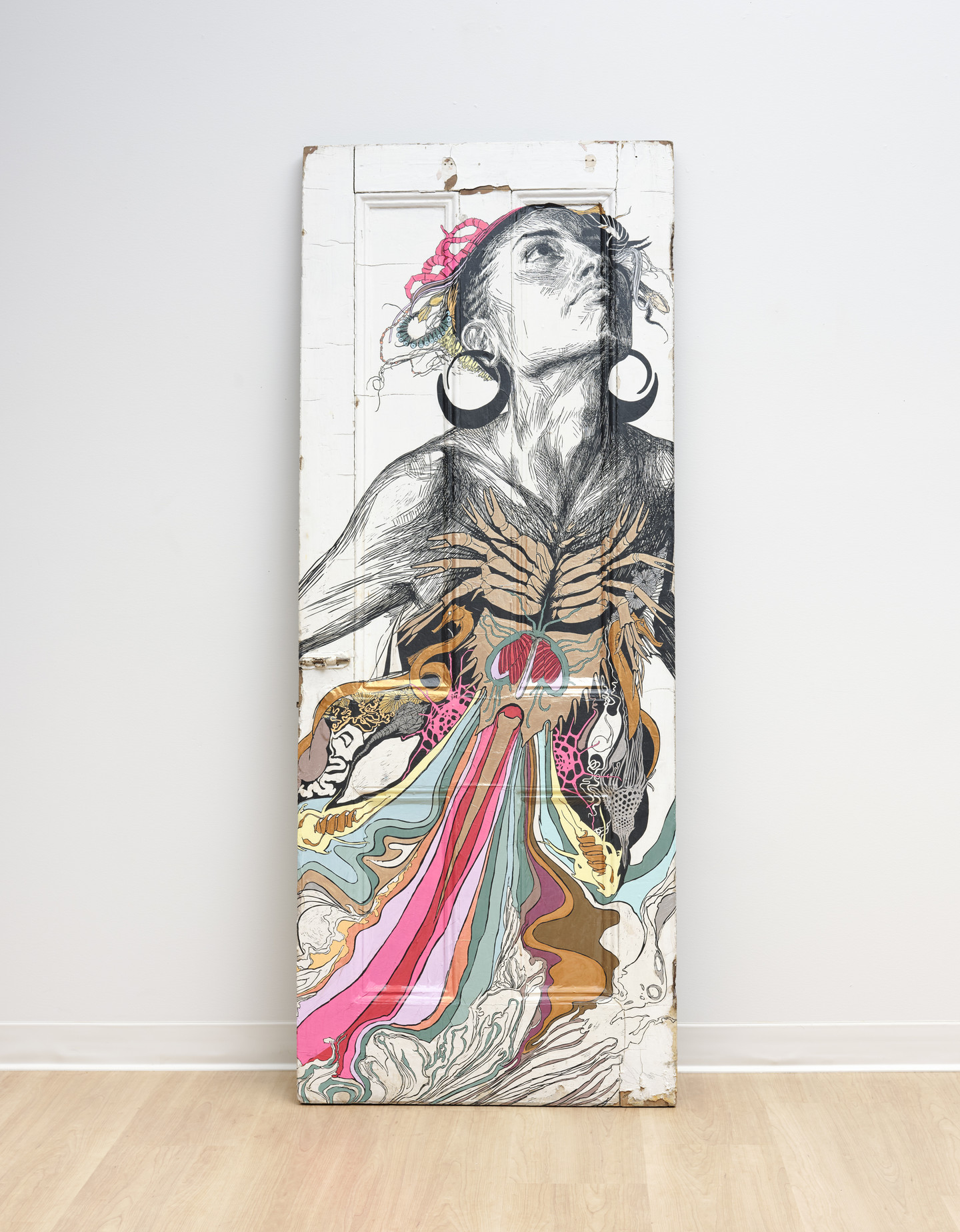 The artistic roots of Swoon (Caledonia Curry, b. 1977) lie in street art. A believer in the power of art to inspire individuals and communities, Swoon transforms portraits of everyday people into archetypes of beauty and hope. Using supports like doors and windows for her imagery allows Swoon, in effect, to bring into the gallery space vestiges of the buildings onto which her artwork was first placed. There is, too, the symbolism inherent in such passageways, leading from one space—be it physical, emotional, or spiritual—to another.
---
Check out Positive Fragmentation at the American University Museum, Friday–Sunday, 11 a.m.–4 p.m. Free. No reservations required. Please visit their website for current visitor information.