February 28, 2022
2/28/22
Over the winter months, NMWA's ambitious renovation project proceeded swiftly. From the outside, passersby will now see more scaffolding, which gives our construction team access to the exterior for extensive preservation work. It also provides a perfect "easel" for a vibrant mural by MISS CHELOVE, showing that even while the building is closed, the museum is able to champion women artists through inspiring exhibitions. On the inside, crews have been busy preparing for their work on the building's infrastructure—including new climate control systems that will better protect our one-of-a kind collection of work by women artists.
Progress and Preparation
Renewing NMWA's infrastructure is a critical part of our project. From the earliest phases of NMWA's building assessment, it was clear that we had much to do to improve climate control. Areas throughout our historic building were poorly insulated, and temperature and humidity levels were managed by outdated mechanical systems.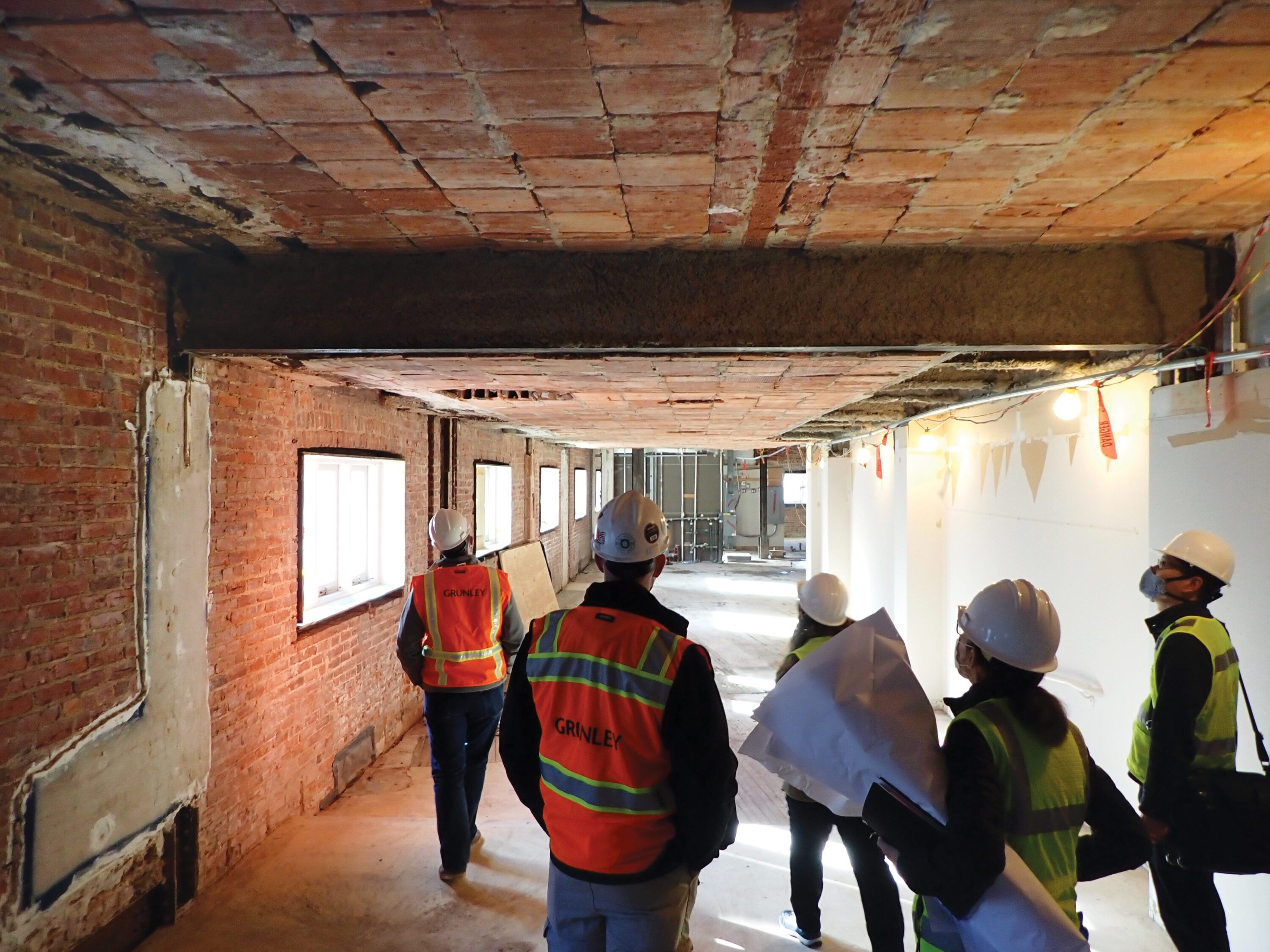 Since renovation work began in September, the construction team has nearly completed demolition and abatement work. They have stripped away walls and surface finishes to examine the underlying brick and terra cotta that the builders used in 1908. In the process, they have taken great care to preserve historic details throughout the building. These steps will allow them to rebuild better-insulated spaces for galleries and collections storage.
Frankenthaler Climate Initiative Grant
To complement NMWA's upgraded insulation, our expert team of architects and engineers created a new plan for equipment, with two air-cooled chillers and a heat recovery chiller. These units will improve our building's energy efficiency as well as our ability to control the climate. The building will be more comfortable for art and visitors alike.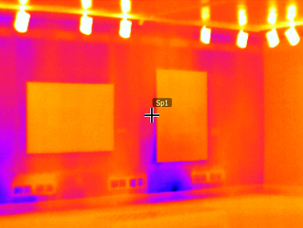 We were delighted to learn in 2021 that NMWA received a $100,000 implementation grant from the Frankenthaler Climate Initiative for the purchase of this needed equipment. This program of the Helen Frankenthaler Foundation—which supports the legacy of abstract painter Frankenthaler (1928–2011), whose work has been represented in the museum's collection since the very beginning—funds energy efficiency and clean energy generation at museums.
It is gratifying to have received this award, the legacy of an important woman artist, to help us renovate the museum's home and support its sustainability. With this donation, along with the support of so many other generous funders who share NMWA's vision through our Space to Soar capital campaign, our building will provide a warm welcome for visitors in the years to come.
---
Join us in committing to the museum's future! Learn more about Space to Soar, our capital campaign, and help us restore, revitalize, and reimagine our iconic home in Washington, D.C.