Helen Frankenthaler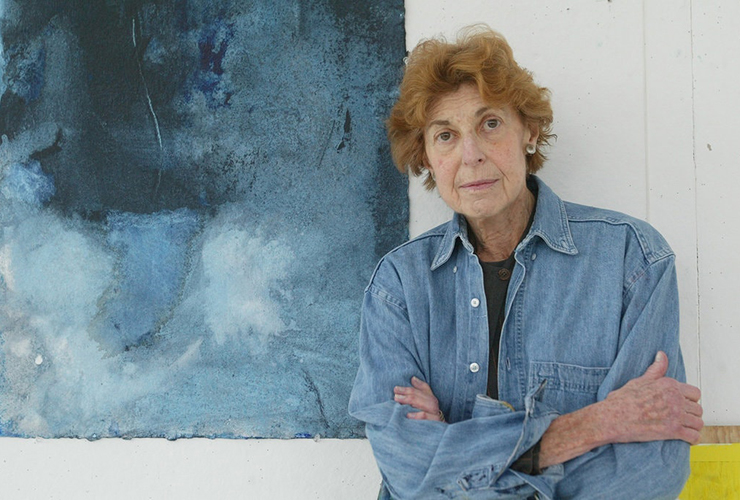 A New York City native, Frankenthaler began her art studies at the Dalton School under Mexican painter Rufino Tamayo. She earned her B.A. from Bennington College in Vermont and moved back to New York, where she met Abstract Expressionist artists Jackson Pollock, Lee Krasner, Willem and Elaine de Kooning, and Robert Motherwell (to whom she was briefly married).
In 1950, Frankenthaler began the experiments that culminated in her stain paintings: large scale abstractions with thin washes of pigment that soak into the canvas, reminiscent of watercolors. Her novel technique was championed by prominent art critic Clement Greenberg.
Frankenthaler also created welded steel sculptures, ceramics, prints, illustrated books, and costume and set design. She taught at New York University, Harvard, Princeton, and Yale and had numerous solo exhibitions, including retrospectives at the Whitney Museum of American Art and the Museum of Modern Art in New York. She received a Lifetime Achievement Award from the College Art Association in 1994, and the New York Mayor's Award of Honor for Arts and Culture in 1986.