Julie Chen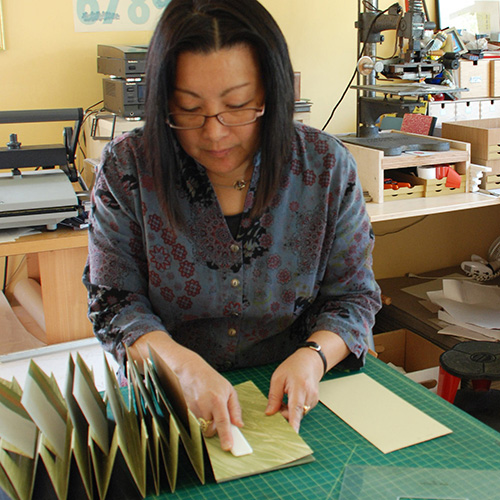 Chen's artist's books can be found in library and museum collections around the world, including the libraries of the Museum of Modern Art, New York, and the Victoria and Albert Museum, London. Limited editions of her work range from 10 to 150 copies; they often function traditionally as books, as well as sculptural objects.
She says, "My approach to artists' books combines personal narratives with book forms that present the reader with both intimate reading experience as well as beautiful objects that can be displayed as sculpture. The idea of giving order to personal experience through the use of mapping, charting, and numbering continues to be an important underlying theme that runs through much of my work. Enclosures such as boxes, along with the corresponding concept of creating a world within a world, also play a major role in the presentation of my book works."
Chen presently teaches in the Book Arts Program at Mills College in Oakland, California. She also conducts intensive book arts workshops around the country during summers.