Oct 12, 2020 to Feb 12, 2021
The internationally recognized artist and teacher Julie Chen creates elaborate books that call for readers to do more than simply turn pages to uncover her poetic reflections. Readers may be called upon to peer through a tunnel created by accordioned pages or flip the slats of a Venetian blind-like structure in order to read the text. Julie Chen: True to Life will exhibit more than a dozen captivating works from throughout the Californian's 33-year career. Chen creates small sculptures of handmade papers and other materials, marrying text and complex structures to convey her contemplations on the passage of time, forms of grief, the human quest for discovery, and other deeply personal concerns.  
This exhibition will be open by appointment only.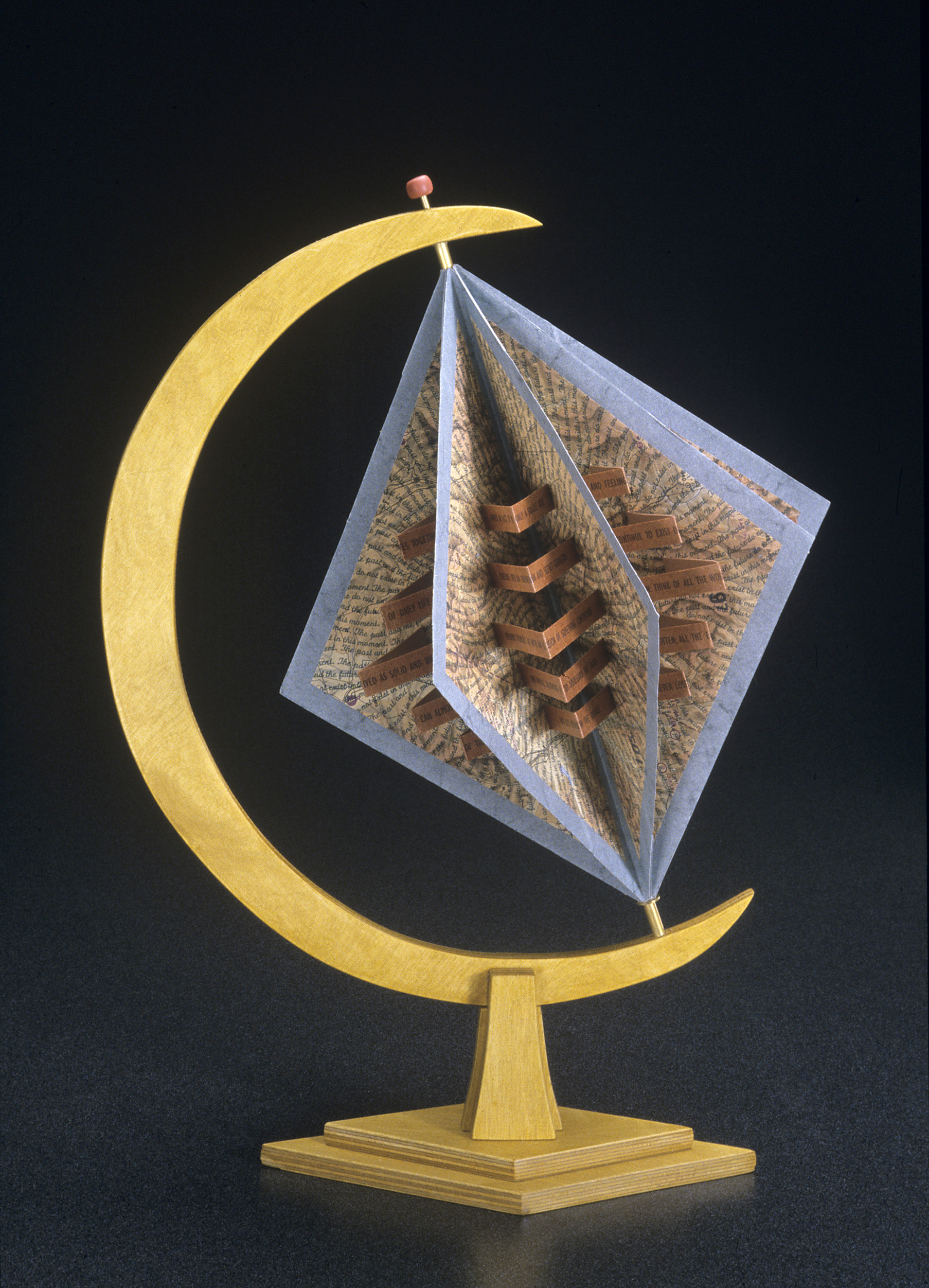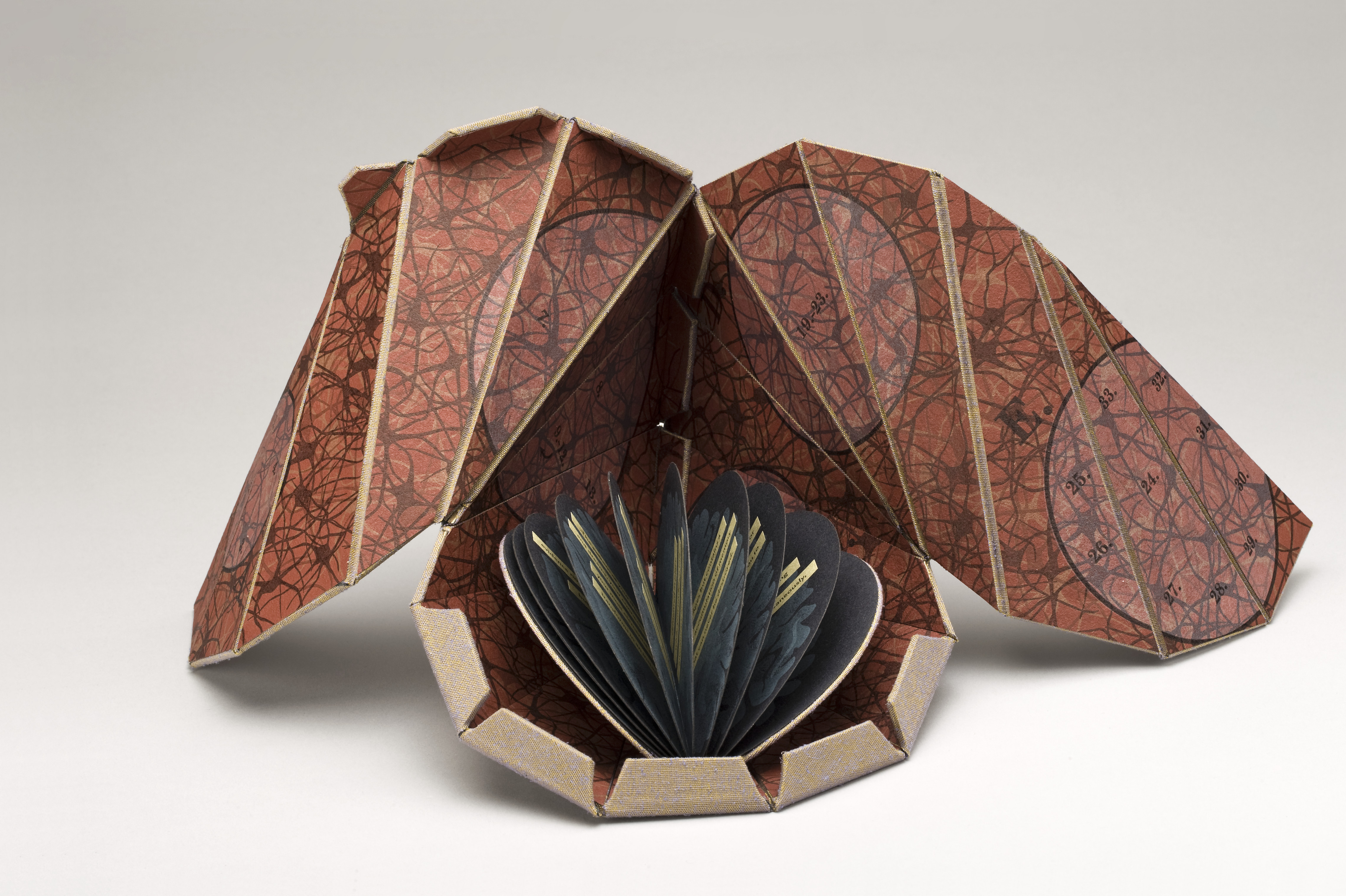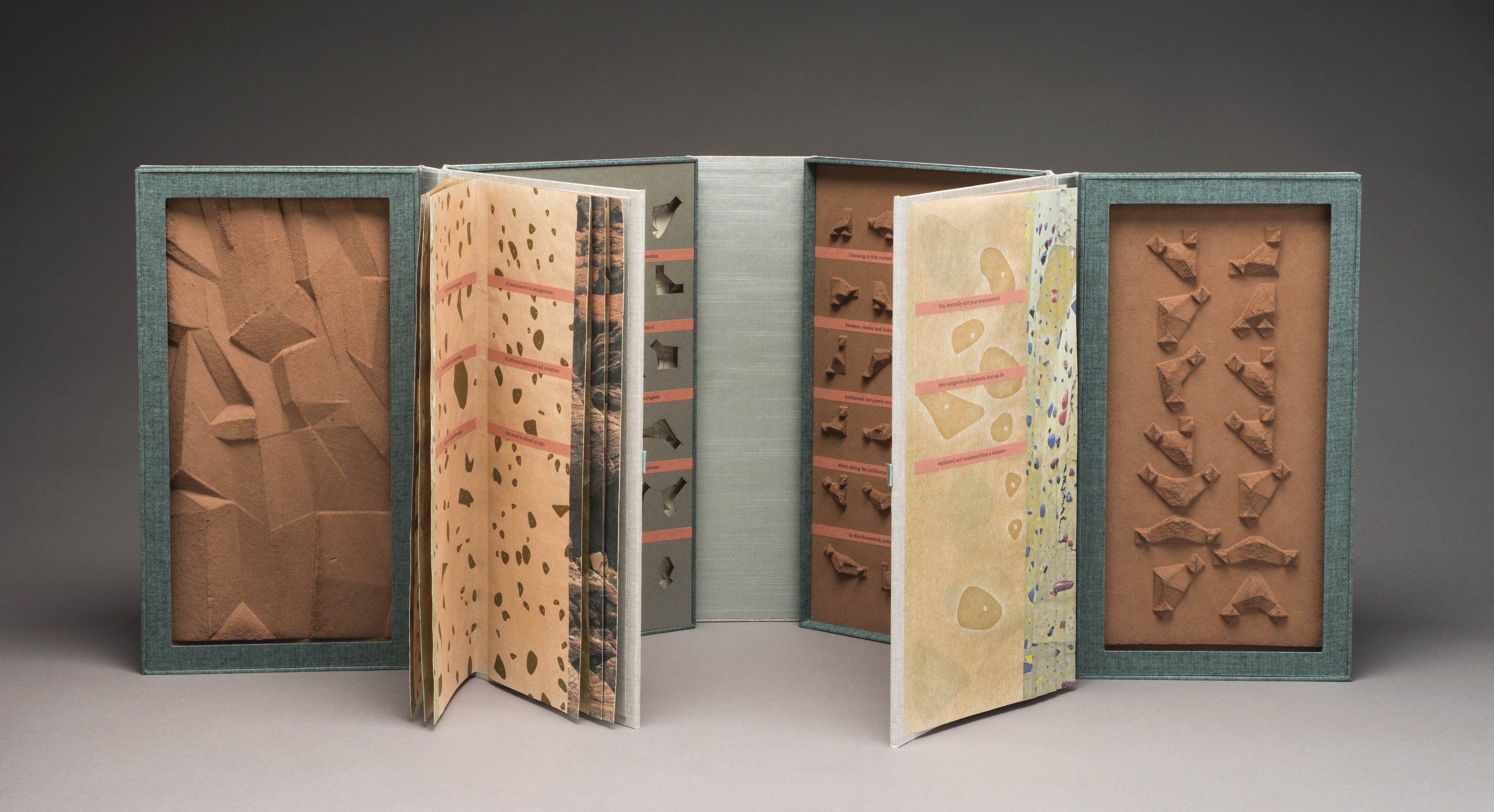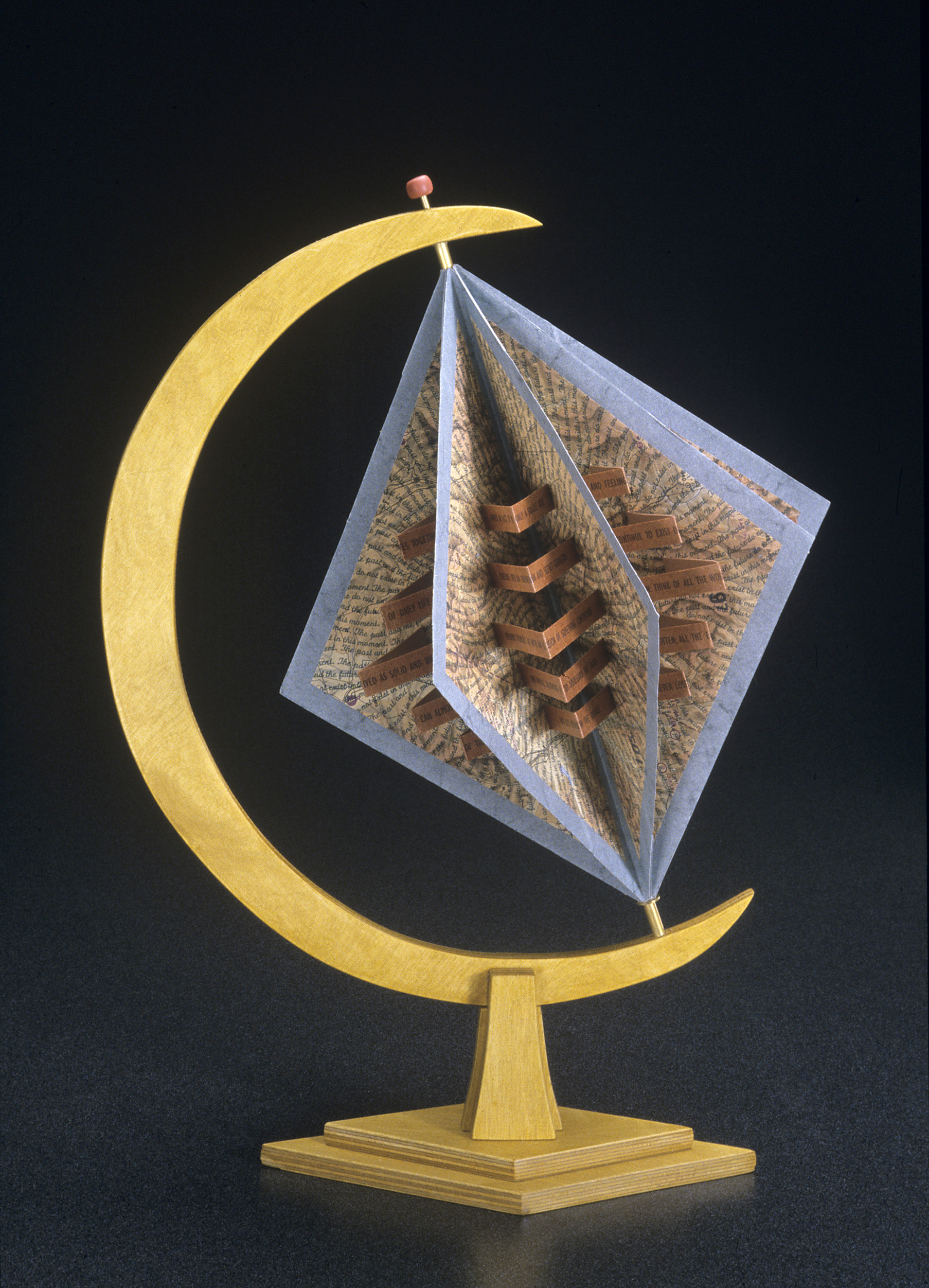 The Artist,
Book artist and instructor Julie Chen is known for her work's innovative use of non-traditional structures and high level of craftsmanship.