July 8, 2021
7/8/21
Cactus Club Paper Goods is a stationary company inspired by nature. We spoke with Founder Melinda Tracy Boyce about her inspirations, her favorite woman artist, and how she navigated the pandemic. Hint: nature holds all of the answers!
Shop Cactus Club prints and greeting cards in NMWA's Museum Shop.
1. What is it about nature that inspires your work?
I just love how wonderful and weird nature is! It's so amazing how every plant and animal has evolved to be in this world and how different, beautiful, and fascinating they all are.
2. Has gouache always been your preferred medium to use as an artist?
I hated painting before I started college, but my professor pushed me to experiment with gouache since it dries super fast (I'm too impatient to wait hours for oil paint to dry) and it's so versatile. I bought a cheap set, fell in love with it, and never looked back!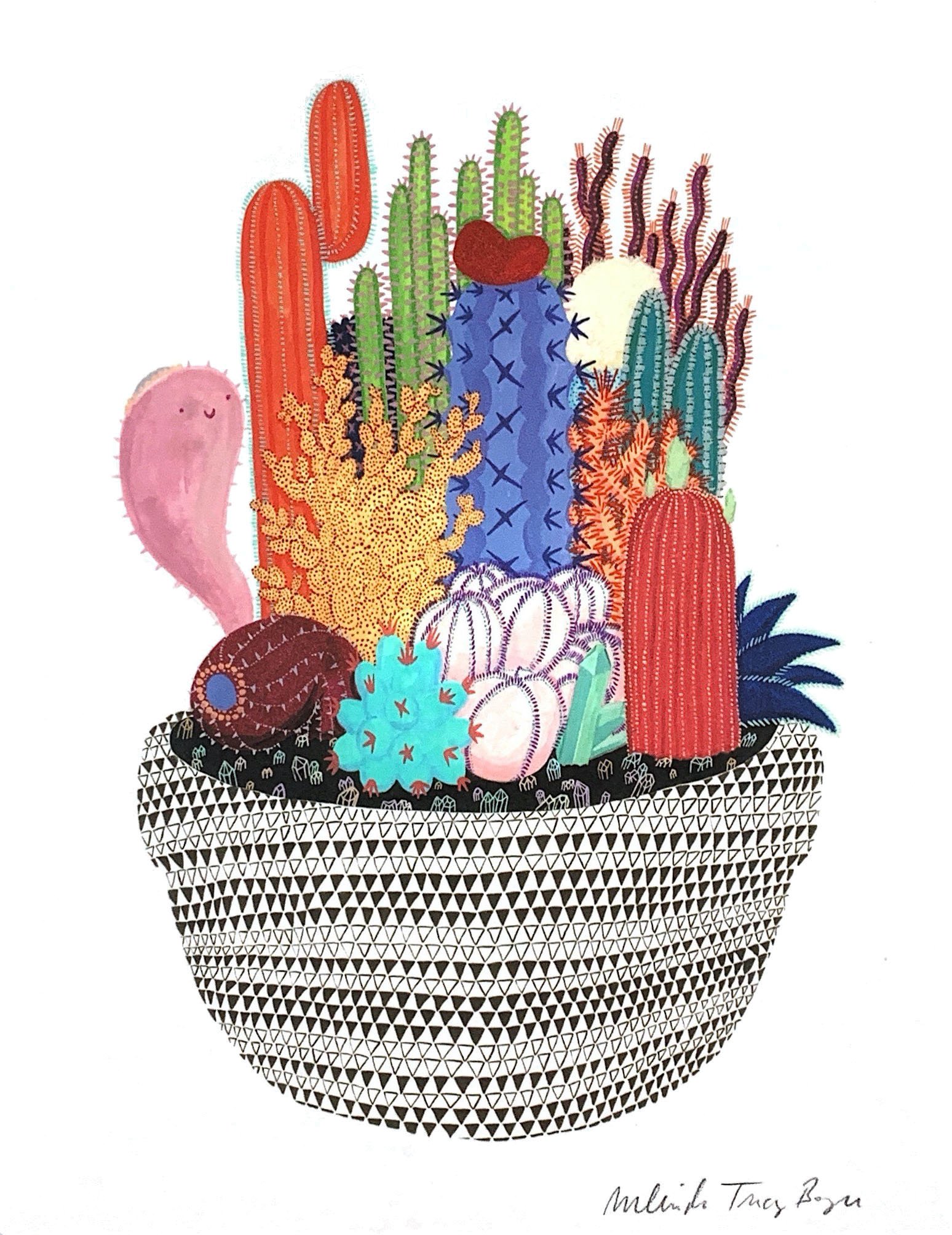 3. Have you faced any challenges with creativity during the pandemic?
Absolutely. My productivity is definitely related to my mood and I was not feeling happy, especially for the first half of 2020. I refueled my creativity by stepping back and recharging in nature. Camping and hiking was the best relief from the pandemic blues for me.
4. Which woman artist would you love to collaborate with and why?
Frida Kahlo. I love how her work is so personal and illustrative.
5. What makes a great artist?
Passion and dedication. And practice, practice, practice.