July 9, 2021
7/9/21
For Paris Haute Couture Week, designer Iris van Herpen debuted her Earthrise collection, 19 gowns that thematize the fragility of marine ecosystems and the interconnectedness of all things. The former dancer is long known for fusing high fashion with science and art. Van Herpen made five of the gowns entirely from recycled plastics sourced from the nonprofit Parley for the Oceans.
As part of the collection launch, Domitille Kiger, the French woman world champion skydiver, donned one of the dresses during an aerial performance. "Looking at earth from outer space, [you] see a borderless place without hierarchies, and you can really see that it is one living organism," said van Herpen.
Front-Page Femmes
Art in America reviews two exhibitions by Sonya Clark at the deCordova Sculpture Park and Museum in Massachusetts. Clark's survey show at NMWA closed last month.
For Hyperallergic, Purépecha museum worker Joanna García Cherán shares an Indigenous perspective on Frida Kahlo, critiquing the artist's "mythologized Indianness."
Artnet interviews multidisciplinary artist Yasmine Nasser Diaz, whose works, which explore the complexities of third-culture identity, are on view at NADA House on New York's Governors Island.
Painter Kimberly Brooks talks to Cultured about putting together The New Oil Painting, her guidebook to oil painting materials and safe practices.
Minnesota's Walker Art Center has commissioned its first Indigenous artist, Angela Two Stars, for an installation in their sculpture garden.
Artist Tirtzah Bassel reenvisions art historical narratives by gender-bending Old Master paintings in her series "Canon in Drag."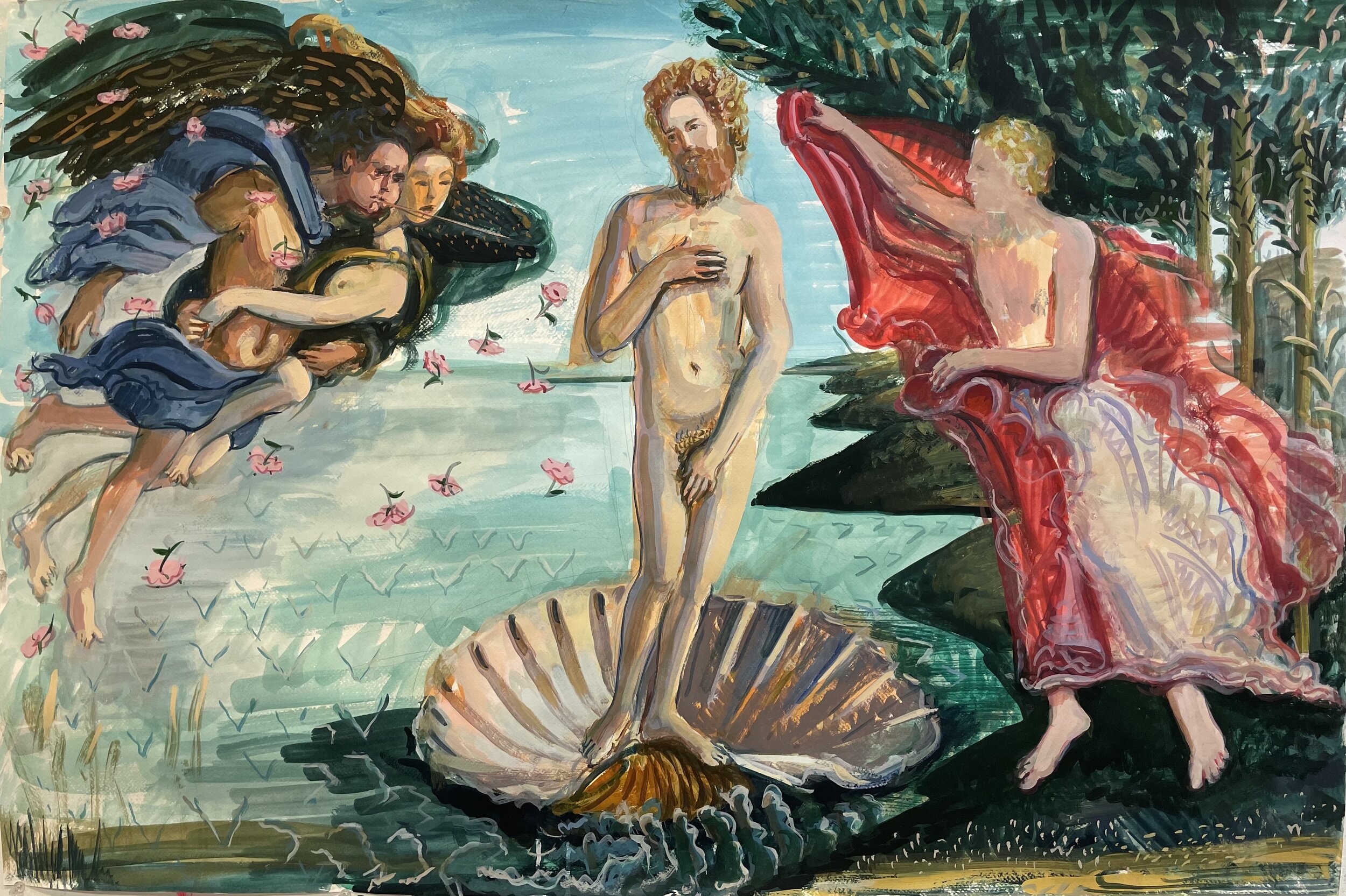 The Washington Post spotlights works by Bethany Taylor, Ellie Irons, Dornith Doherty, and Jenny Kendler in Unsettled Nature: Artists Reflect on the Age of Humans, the first-ever art exhibition at the National Museum of Natural History.
The Smithsonian Institution's Archives for American Art acquired a vast archive of writings and publications related to Land Art artist Nancy Holt.
The Pennsylvania Academy of the Fine Arts (PAFA) kicked off its newest exhibition Women in Motion, celebrating 150 years of women's exhibitions, studies, and pedagogy at the institution. PAFA has also appointed Anne McCollum as its first woman chair of the board of trustees.
Bulgari's creative director Lucia Silvestri crafted a new necklace in tribute to Baroque painter Artemisia Gentileschi.
The Smithsonian has named longtime museum consultant Ngaire Blankenberg as the next director of the Museum of African Art.
Shows We Want to See
At first glance, Robin Frohardt's new installation in downtown Los Angeles, The Plastic Bag Store, appears to be an ordinary grocery store. Upon closer inspection, the "merchandise" is revealed to be discarded single-use plastic. Presented in collaboration with UCLA's Center for the Art of Performance, The Plastic Bag Store utilizes craft, film, and performance to narrativize the effects of plastic waste. On view at 661 Imperial Street in downtown Los Angeles through July 11.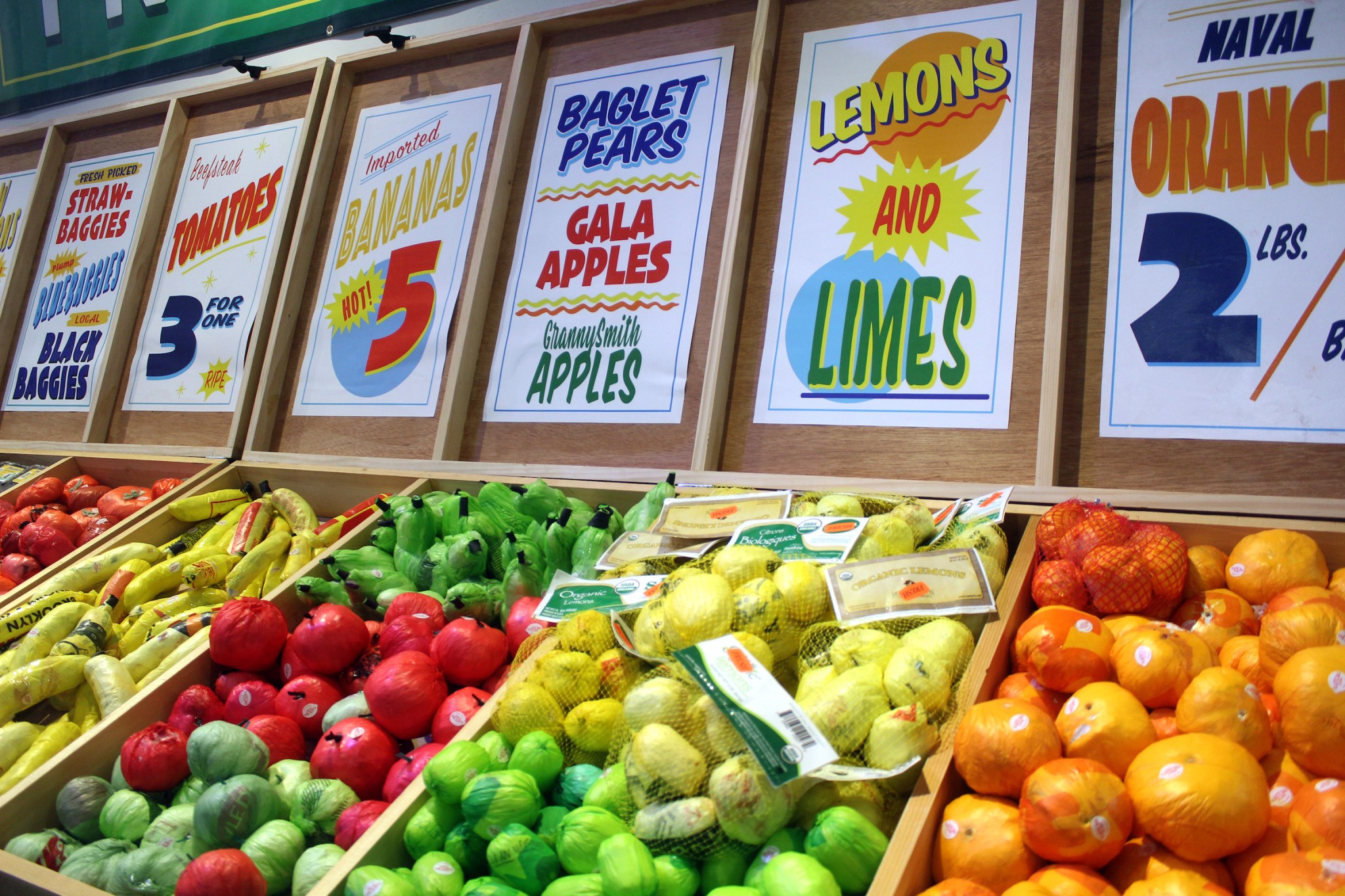 At the Provincetown Art Association and Museum in Massachusetts, sculptor and 2015 NMWA Women to Watch alum Rebecca Hutchinson exhibits alongside painter Joan Snyder for Art of the Garden: Double Bloom. Hutchinson showcases wall sculptures made of clay and handmade paper while Snyder brings non-traditional materials, including dried flowers, mud, and twigs, to canvas. Both artists experiment with earthly materials and offer differing yet symbiotic approaches to art. On view through July 18.