July 6, 2021
7/6/21
The first time I saw Amy Sherald's work in person was in October 2011, at her solo show at the Pennsylvania College of Art and Design (PCAD) in Lancaster. When I stepped into the gallery, I knew I was in the presence of greatness. The clarity of her vision, the fully developed richness of her imagery, and the grayscale faces against saturated and textured backgrounds were revelatory. These hyperreal portraits challenge our ideas of race and invite viewers to contemplate the inner lives of her subjects, who derive from real people and are often shown with surprising props or attire. I had never experienced paintings quite like these.
I contacted Sherald the next day and scheduled a visit to her basement studio on Baltimore's Howard Street. It was then that I purchased my first painting by her, They Call Me Redbone but I'd Rather Be Strawberry Shortcake (2009). I called Kathryn Wat, chief curator at the National Museum of Women in the Arts (NMWA), and excitedly told her about my new acquisition. She planned a studio visit with the artist the next month and had a similar reaction, calling Sherald a "true original." In 2012, I donated the painting to NMWA in honor of the artist and the 25th anniversary of the museum, which I have cherished since its inception. Soon after, I purchased It Made Sense…Mostly In Her Mind (2011), a portrait of Black woman dressed as a high society polo player holding a unicorn hobby horse. I lent it to NMWA, where it was on view with They Call Me Redbone…, alongside NMWA's famed Frida Kahlo self-portrait, for many years.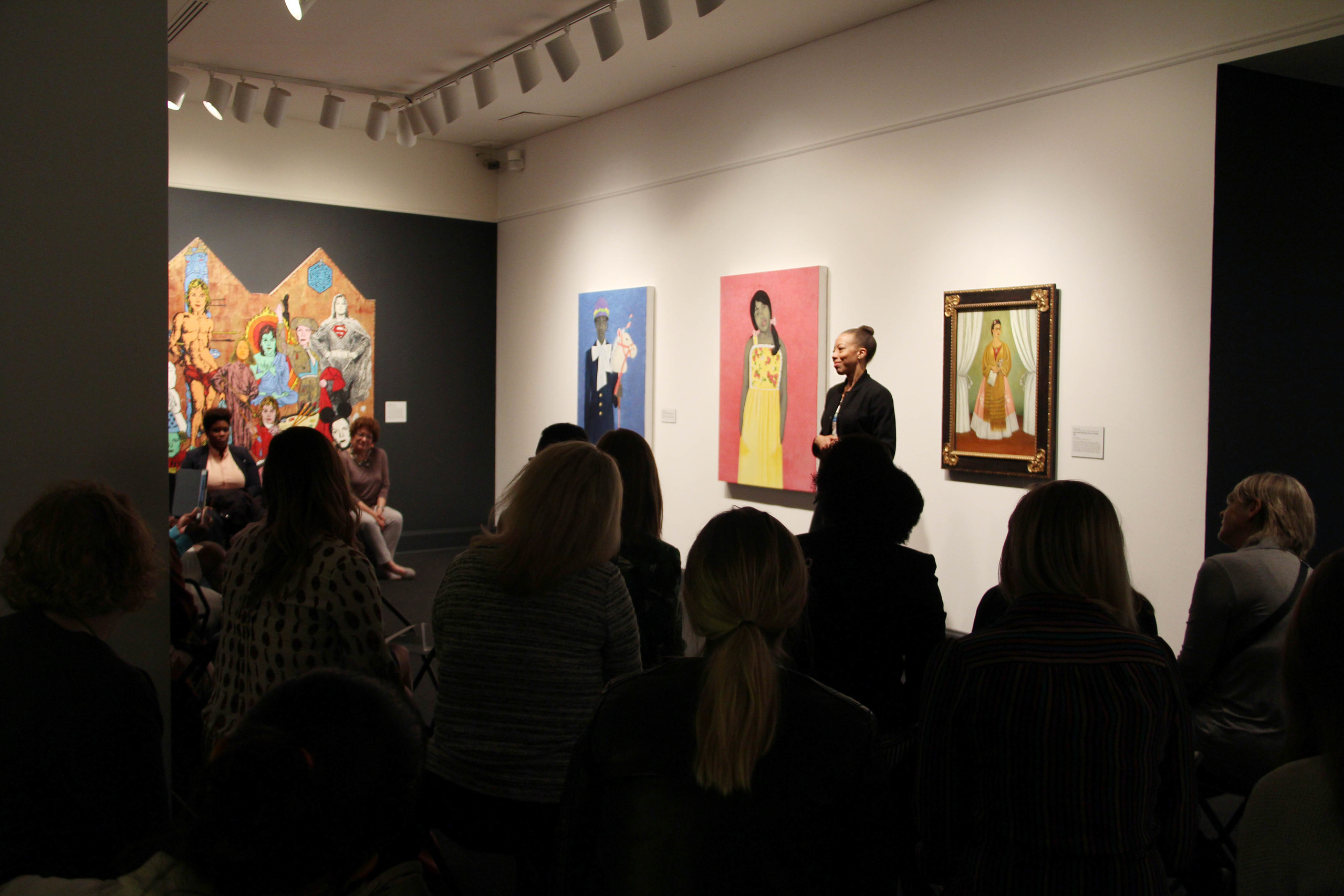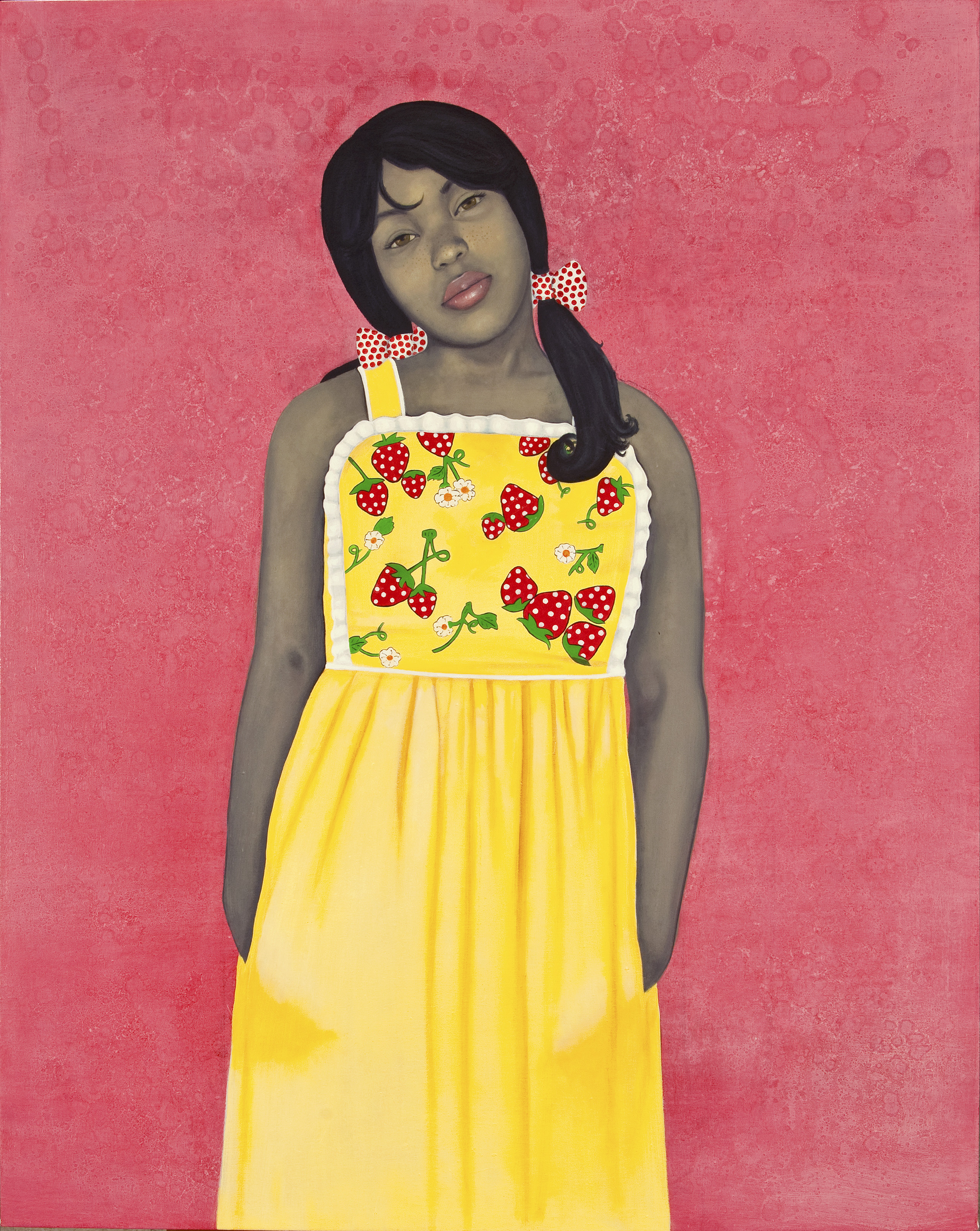 It has been a true pleasure to watch Sherald's career take off over the past few years. In 2016, curators at the National Portrait Gallery (NPG) saw her work at NMWA and later awarded her first prize in the Outwin Boochever Portrait Competition. Sherald's Michelle Obama portrait followed in 2017, when the First Lady chose the artist to paint her portrait for the NPG collection. In 2018, leading international gallery Hauser & Wirth announced exclusive representation of Sherald; her premiere show at the gallery in 2019 opened with long lines around the block. Record-breaking auction prices have followed—from $350,000 for Innocent You, Innocent Me (2016) at Christie's in 2019 to $4.2 million for The Bathers (2015) at Phillips in December 2020. In September 2020, her profoundly evocative posthumous portrait of Breonna Taylor was featured on the cover of Vanity Fair to great fanfare. The painting was subsequently acquired in March 2021 jointly by the Speed Art Museum in Louisville, Kentucky, and the National Museum of African American History and Culture in Washington, D.C.
With glowing reviews in the international art press and mainstream press, including the New York Times, and with a long waiting list of museum clients and collectors, Sherald is an international sensation—the superstar she deserves to be. Her glorious portrait of Michelle Obama will travel for the next few years across America, along with Kehinde Wiley's stunning portrait of Barack Obama, for a national museum tour that will allow hundreds of thousands of visitors to see Sherald's greatness for themselves. I hope they have an experience similar to mine—of being in the presence of true brilliance.