July 2, 2021
7/2/21
Lincoln Center has named writer and activist Mahogany Browne its first-ever poet in residence. Brown's residency, named "We Are the Work," is part of Lincoln Center's initiative to use its outdoor spaces as New York emerges from pandemic lockdowns. It is described as an effort to use art "to recharge and unite towards justice within our communities."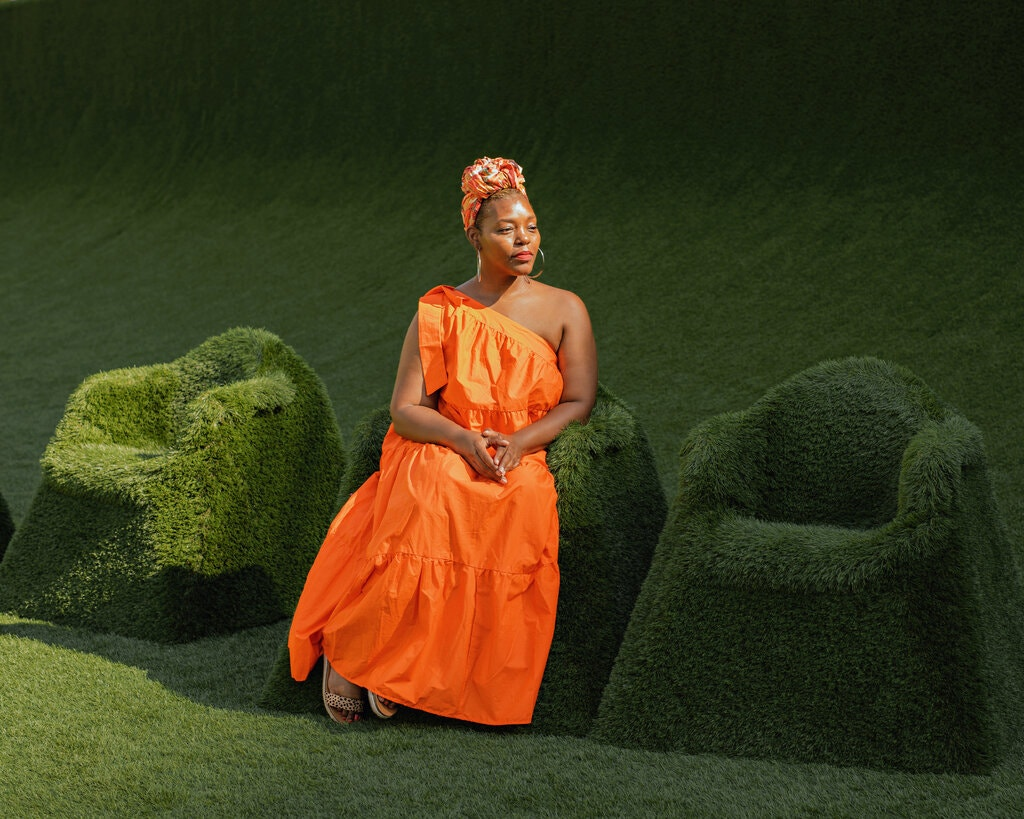 Brown plans to collaborate with other poets and writers, including Jacqueline Woodson and Sarah Kay. Programming will include in-person and virtual events such as poetry readings, film screenings, discussions, and performances.
Front-Page Femmes
In honor of Pride Month, the Know Your Value initiative spotlights four LGBTQ women in the arts and entertainment industries who are improving opportunities for underserved communities.
Jane Kaufman, a pioneer of the Pattern and Decoration movement and a member of the Guerrilla Girls, died on June 2 at age 83.
Feminist art historian and author Moira Roth died June 14 at age 87.
For Frieze, Palestinian artists Mona Benyamin, Emily Jacir, and Larissa Sansour discuss artistic responses to the Israel-Palestine conflict.
Women artists reached new heights at Canada's Heffel spring auction. Works by Emily Carr and Rita Letendre exceeded estimates, setting records for the artists.
Hyperallergic examines Adélaïde Labille-Guiard's Portrait of Madame Charles Mitoire with Her Children (1783), the first Western formal portrait of a named sitter nursing her child. The Getty Museum acquired the pastel for a record-setting sum last month.
Kabelo Malatsie will become the first non-European director of Switzerland's Kunsthalle Bern museum.
Art in America interviews Frieda Toranzo Jaeger about her installation at the Baltimore Museum of Art, which combines Indigenous and Western painting techniques.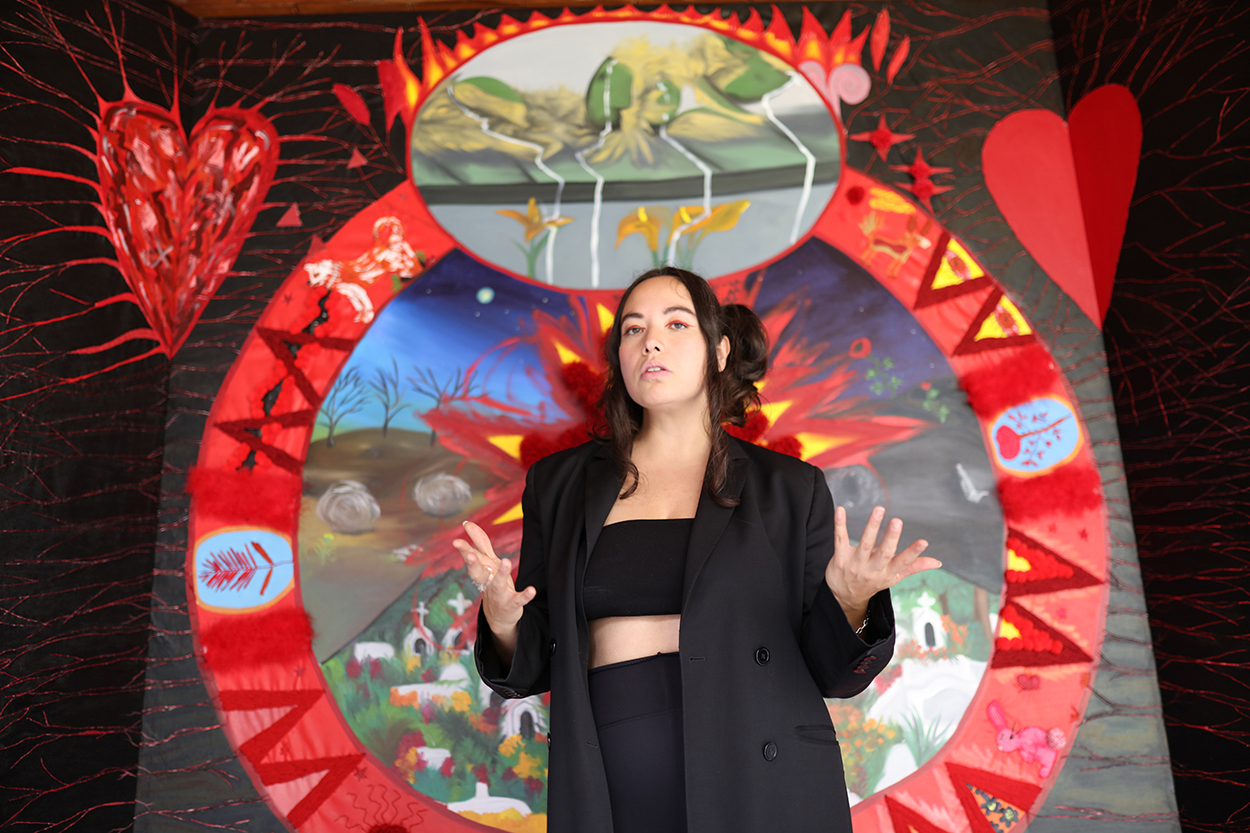 Artnet speaks to six women art teachers across the U.S. about how they adapted their lesson plans during the pandemic school year.
Via the Conversation, a film historian traces the history of Cinderella, which has origins in China as a women-told folktale.
In an interview with Artnet, Lia Gangitano, founder of the New York art space Participant Inc., questions the use of labels like "underrepresented," "overlooked," and "museum-worthy" to describe art.
For Hyperallergic, artist and educator Venise Lashon Keys makes a case for implementing Black feminist frameworks in school arts curricula.
Shows We Want to See
Opening today at New York's Metropolitan Museum of Art, The New Woman Behind the Camera presents the work of 120 women around the world who forged careers as photographers and contributed significantly to advances in the medium between the 1920s and 1950s. Featured photographers include Berenice Abbott, Ilse Bing, Lola Álvarez Bravo, Florestine Perrault Collins, Imogen Cunningham, Madame d'Ora, and Florence Henri. On view through October 3.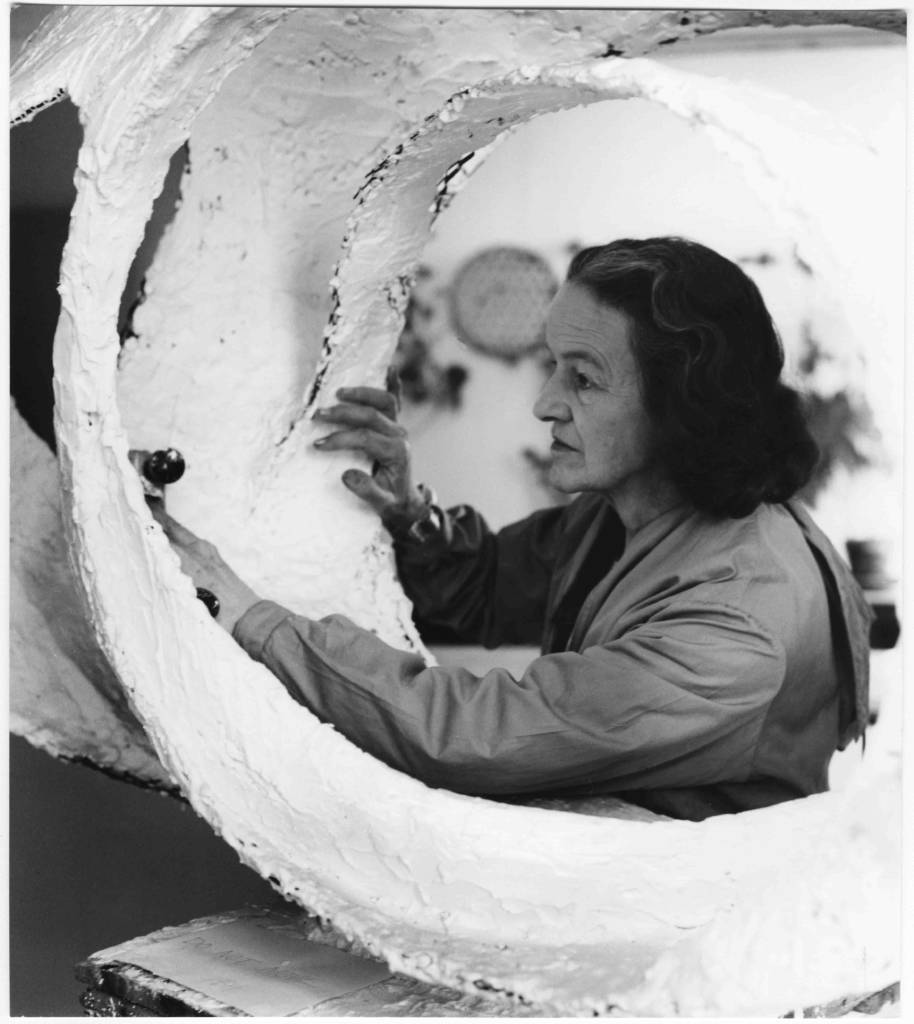 The U.K.'s Hepworth Wakefield–– named in honor of sculptor Barbara Hepworth––hosts a major retrospective of the eponymous artist. Barbara Hepworth: Art & Life brings together the artist's most iconic sculptures alongside rarely seen drawings, paintings, and fabric designs. Contemporary artists Tacita Dean and Veronica Ryan were commissioned to create new works for the exhibition. Curator Eleanor Clayton wrote a fully illustrated book to accompany the show. On view through February 27, 2022.