June 30, 2021
6/30/21
RECLAMATION: Recipes, Remedies, and Rituals is an evolving online exhibition that examines food as a creative medium and connective tool for intergenerational and intercultural experiences. It features the work of nine interdisciplinary artists presented alongside recipes and stories submitted by the public.
As the season for barbecues, cookouts, clambakes, and other outdoor celebrations begins, NMWA reopens recipe submissions to the public. Starting July 5, submit your favorite summer recipes to the project! Read on to learn about the project's genesis from Melani N. Douglass, NMWA director of public programs and the project's curator.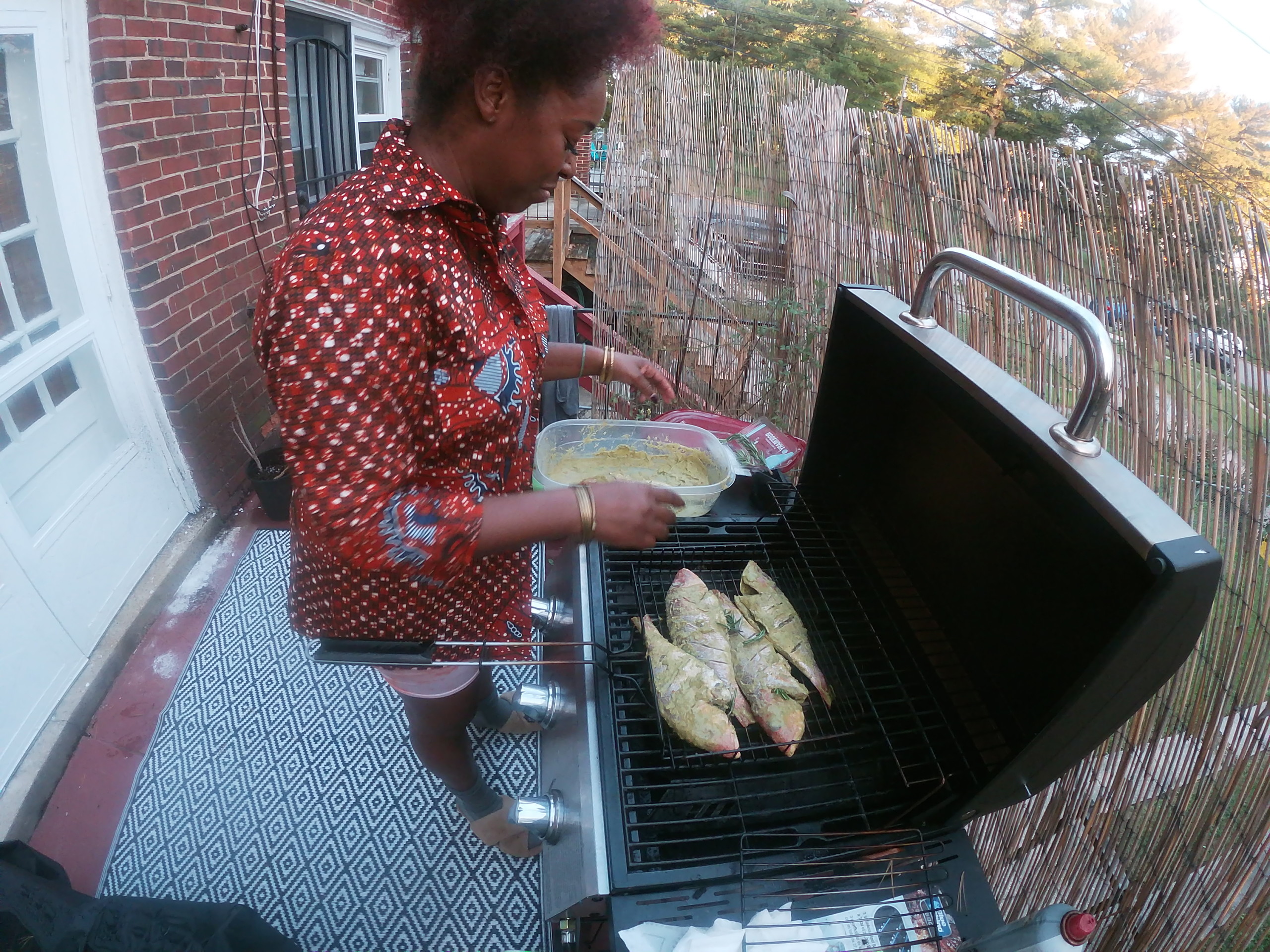 The idea for Reclamation originated in 2016 under the same societal division that we face today. Before the pandemic, the escalation of Black Lives Matter, or the insurrection at the Capitol, there was Freddie Gray, Trayvon Martin, Sandra Bland, and Michael Brown. Then, as now, the kitchen table was the place where people gathered to nurture each other and love our way into better times. In 2016, the country seemed to be coming undone with the pending election. Lifelong friendships were ending. Yet, through a Facebook post, I witnessed a conversation that got people talking to each other again. The question I posed was simple: What does your family drink when they are sick?
No matter their political leanings or their racial or cultural identity, everyone had something to say about healing drinks. For some, it was a bone broth, a chicken soup. For most, it was a hot toddy: some version of liquor, citrus, and honey heated into a soothing mix. Some added garlic. Some added ginger or cinnamon. It was usually rum, but any liquor that could burn a little was mentioned. Through this conversation, laughing and exchanging recipes, we were reclaiming something beyond what divided us. We each had a different recipe, but the remedies did the same thing—they healed. At this moment, I realized the power of food to bring people together, and Reclamation was born.
Welcoming More Voices
What magic turned this challenging moment into a festival of recipe sharing? It was the same ingredient that made the moment tense: different voices. What changed the tone of this moment was the unifying call to action. The public call for recipes is a primary element of Reclamation. Sharing recipes is a timeless intergenerational ritual that crosses all barriers. The act of giving or receiving a recipe creates a bond between people, no matter how far apart they stand. The exhibition's recipe archive now features more than 120 dishes, from sticky rice with Chinese sausage to biscochitos from New Mexico, to matzo ball soup, to carrot cake. Some feature photos of handwritten recipe cards and stories tracing generations, enhancing the shared experience. In the time of COVID-19, so many people have focused on home or supporting one other through food. The idea of sharing recipes was like using salt to enhance an existing, welcome flavor.
Join Us!
Visit the exhibition's website to connect to the food stories of others and create your own. Join us in celebrating the art of the everyday.