April 8, 2021
4/8/21
Océanne is a line of minimalist modern jewelry and apparel by French designer Anne Harrill. We spoke with Harrill about her mission and more. Shop Océanne in NMWA's Museum Shop.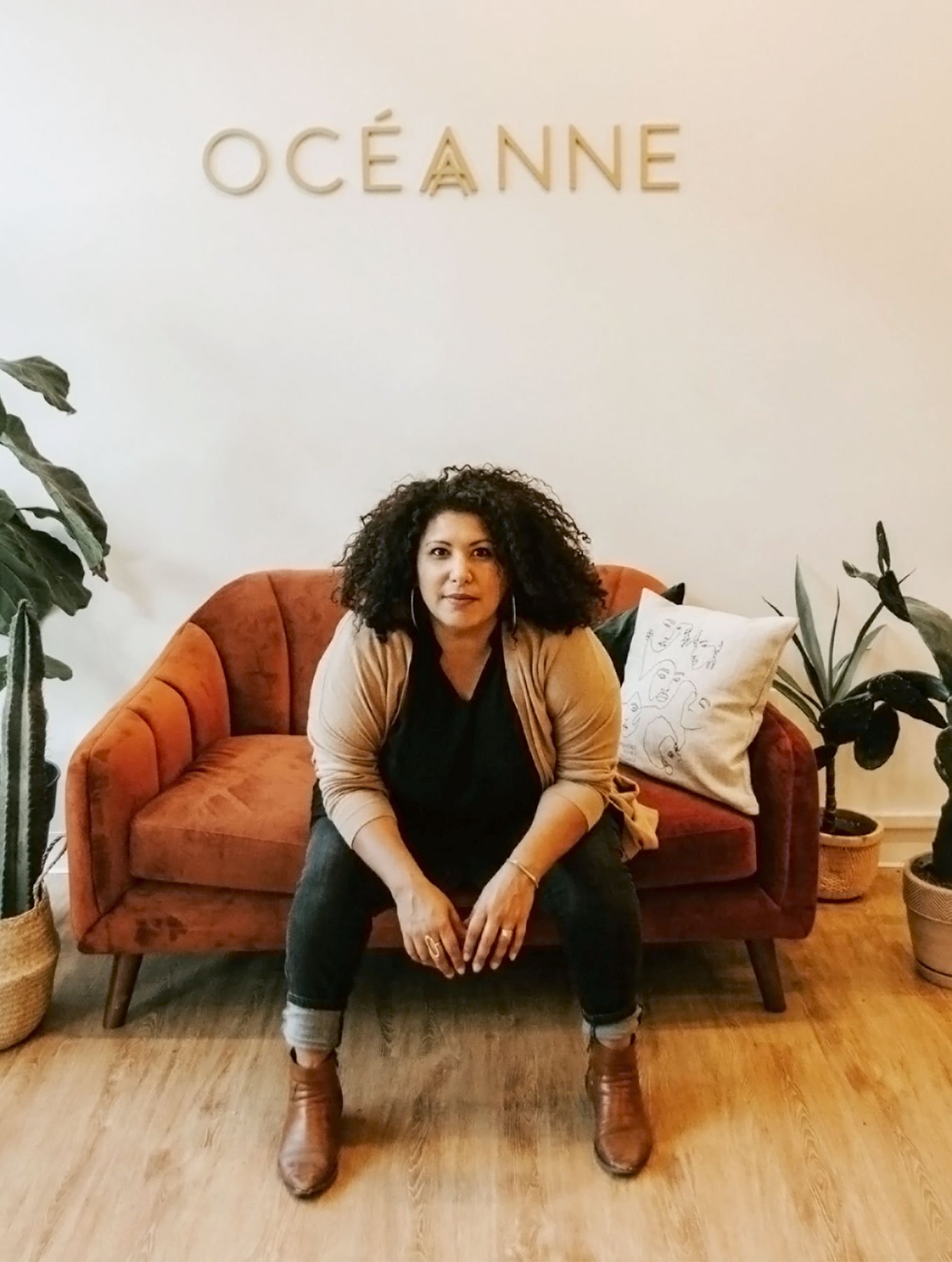 1. Can you tell us about Océanne's beginnings and mission?
After years of working from home and a private studio, we opened a boutique in 2017 in heart of the Gordon Square Arts District in Cleveland, Ohio. Our mission is to provide unique and fashionable handcrafted pieces to elevate everyday style.
2. How do you keep your artistic vision in line with affordable prices?
We are lucky to be able to offer both to our customers. We make handcrafted pieces and pieces that we source and assemble. This allows us to keep our prices fair and also make limited edition collections.
3. Did your creative process change when you moved from France to the U.S.?
I actually started making jewelry after I moved from France! I was feeling homesick and needed a creative outlet.
4. What is the best part of your job?
I love being creative and also being part of a creative community!
5. Who is your favorite woman artist?
I have always been inspired by Frida Kahlo. Her work is beautiful and her influence still relevant after decades. I am amazed at how she was able to create despite her physical and emotional pain.